The 10 Best Countries to Travel to in December
December is a wonderful time to embark on a new journey and explore the world. The holiday season brings about a sense of joy and excitement as cities and towns around the globe are adorned with twinkling lights and festive decorations. If you're looking for the perfect destination to visit in December, we've compiled a list of the top 10 countries that promise unforgettable experiences. Whether you're seeking a winter wonderland, a tropical getaway, or a place to witness unique cultural celebrations, this list has it all.
Why Travel in December?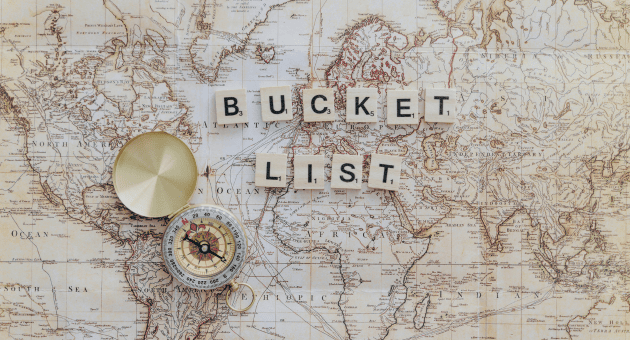 Before we dive into our list of the best countries to visit in December, let's take a moment to understand why this time of year is so special for travellers. The advantages of off-season travel are plentiful. With fewer tourists, you can enjoy a more authentic experience and take advantage of lower prices on accommodations and attractions. Additionally, December offers a unique opportunity to witness festive celebrations around the world. From Christmas markets to New Year's fireworks, there's something truly magical about travelling during this time of year.
Advantages of Off-Season Travel
Travelling in December has its perks, especially if you're a fan of avoiding crowds. With this being the off-season for many destinations, you'll have a chance to explore popular attractions without the hustle and bustle of peak tourist season. Not only will you be able to take stunning photos without a sea of people in the background, but you'll also have a chance to interact with locals on a more personal level. Restaurants and shops will be less crowded, allowing you to savour the local cuisine and indulge in unique shopping experiences at a relaxed pace.
Additionally, off-season travel often means lower prices for flights and accommodations. As December falls during the shoulder season for many destinations, you can take advantage of significant savings on your travel expenses. This means more money in your pocket to splurge on shopping, dining, and extra activities during your trip.
Festive Celebrations Around the World
One of the most significant advantages of travelling in December is the opportunity to witness and participate in festive celebrations around the world. From dazzling light displays to ancient traditions, the holiday season is filled with joyous festivities that bring communities together. By visiting different countries during this time, you'll have a chance to immerse yourself in local culture and create lasting memories.
Evaluating the Best Destinations
Now that we understand the perks of travelling in December, let's delve into the criteria we used to evaluate the best countries for this time of year. When considering a destination, it's important to look at factors such as weather and climate, unique attractions, cultural events, and overall traveller experiences.
Criteria for Choosing the Best Countries
When compiling this list, we considered a variety of criteria to ensure that each destination provides an exceptional experience for travellers. These criteria include safety, accessibility, affordability, cultural richness, natural beauty, and the availability of unique seasonal activities. By evaluating these factors, we can be confident that the countries mentioned here will offer unforgettable experiences for any traveller.
Importance of Weather and Climate
One of the most crucial aspects of planning any trip is considering the weather and climate of your destination. In December, the weather can vary significantly from country to country, depending on the region and its geographical location. Some travellers seek out snowy landscapes and chilly temperatures, while others prefer to escape the cold and bask in the sunshine. By considering weather patterns and looking at the climate of each country, we can curate a diverse list that caters to various preferences.
Top 10 Countries to Visit in December
Exploring the Winter Wonderland: Finland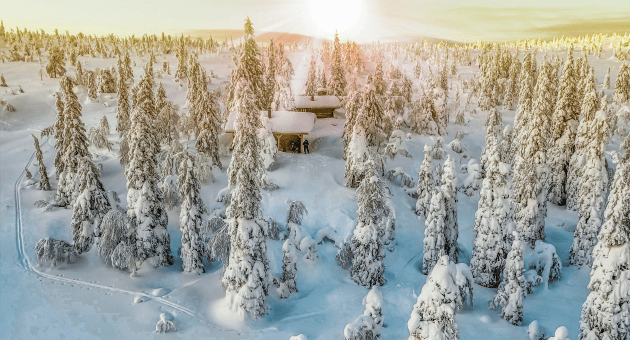 Finland, also known as the Land of a Thousand Lakes, transforms into a breathtaking winter wonderland in December. With its picturesque landscapes blanketed in snow, Finland offers a range of winter activities such as dog sledging, ice fishing, and skiing. Visit the famous Santa Claus Village in Rovaniemi, where you can meet Santa himself and experience the enchantment of Lapland. Don't forget to keep an eye out for the mesmerizing Northern Lights, which often make an appearance during this time of year.
Experiencing Tropical Christmas: Australia
If you're yearning for a Christmas unlike any other, head down to Australia. As December in the southern hemisphere falls during summer, you'll have the opportunity to celebrate Christmas in the sunshine and enjoy outdoor barbecues and beach picnics. Explore the Great Barrier Reef, witness the iconic Sydney New Year's Eve fireworks, or visit the vibrant city of Melbourne for its festive atmosphere. Australia offers an unforgettable Christmas experience with a unique twist.
Celebrating the Festive Season: Germany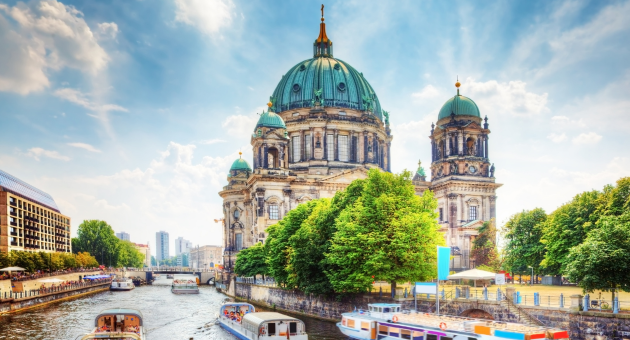 Germany is renowned for its beautiful Christmas markets, which come alive with various festive food, traditional crafts, and captivating performances in December. In cities like Berlin, Munich, and Dresden, you can experience the magic of these markets first-hand. Visit the famous Nuremberg Christkindlesmarkt, one of the oldest and most traditional markets in Germany, and indulge in mouthwatering gingerbread, mulled wine, and handmade crafts. Germany's rich history and festive traditions make it a must-visit destination during December.
Enjoying the Winter Sun: Thailand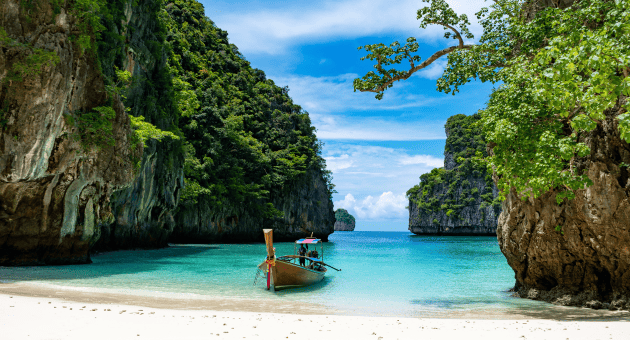 Escape the winter cold and bask in the warm embrace of Thailand's tropical paradise. With its stunning beaches, crystal-clear waters, and vibrant culture, Thailand offers an ideal holiday destination for those seeking sun, sand, and relaxation. Explore the bustling city of Bangkok, marvel at the ancient temples of Chiang Mai, or unwind on the picturesque islands of Koh Samui and Phuket. Thailand's off-season in December means fewer crowds and more tranquillity, allowing you to enjoy the country's natural beauty and warm hospitality fully.
Discovering the Magic of Christmas Markets: Austria
Austria is famous for its charming Christmas markets, which bring a touch of seasonal magic to its cities and towns. Vienna, Salzburg, and Innsbruck are known for their festive markets that offer a splendid array of crafts, sweets, and warm beverages. Take a ride on a horse-drawn carriage, savour a cup of traditional glühwein, and enjoy the atmospheric lights and decorations that adorn the streets. Austria's alpine landscapes and vibrant cultural scene create a truly enchanting Christmas experience.
Experiencing the Winter Wildlife: South Africa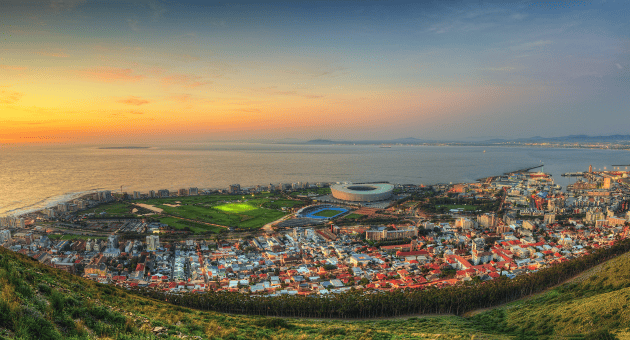 For wildlife enthusiasts, South Africa offers a unique experience in December. The country's game reserves, such as Kruger National Park, provide an opportunity to witness diverse wildlife in their natural habitats. Embark on thrilling safaris and encounter lions, elephants, giraffes, and more. South Africa's favourable weather during this time, combined with its stunning natural beauty and abundance of wildlife, makes it an excellent choice for nature lovers.
Enjoying the Snowy Peaks: Switzerland
If skiing, snowboarding, or simply revelling in a winter wonderland is your idea of the perfect December vacation, Switzerland is an ideal choice. The country boasts some of the world's best ski resorts, including Zermatt, St. Moritz, and Verbier. Delight in the breathtaking mountain panoramas, cosy up in charming alpine chalets, and indulge in delicious Swiss cuisine. Switzerland's well-established hospitality and well-groomed slopes ensure an unforgettable winter experience for all.
Experiencing the Northern Lights: Iceland
Iceland is a prime destination for witnessing the bewitching Northern Lights, also known as the Aurora Borealis. December offers excellent opportunities to see these breathtaking displays of vibrant colours dancing across the night sky. While admiring the natural wonders of Iceland, you can also explore its unique landscapes, soak in geothermal hot springs, and visit the vibrant capital city of Reykjavik. Iceland's dramatic scenery and celestial light show guarantee an unforgettable adventure.
Discovering the Rich History and Warm Winters: Egypt
For history enthusiasts seeking warm weather in December, Egypt is a treasure trove of ancient wonders and beautiful landscapes. Explore the majestic Great Pyramids of Giza, cruise along the Nile River, and wander through the bustling streets of Cairo. Egypt's rich cultural heritage, combined with its pleasant winter climate, allows you to marvel at iconic landmarks and soak in the country's vibrant atmosphere without the searing summer heat.
Enjoying the Winter Festivities: Canada
Last but certainly not least, Canada offers a multitude of winter festivities and awe-inspiring landscapes. From the vibrant city of Toronto to the snowy peaks of the Canadian Rockies, this country has something for everyone. Experience the magical ambience of the Toronto Christmas Market, go ice skating on Ottawa's Rideau Canal, or hit the slopes in Banff National Park. Canada's welcoming spirit, diverse cultures, and stunning winter scenery make it a top destination for December travel.
As you can see, December presents a range of incredible travel opportunities. From awe-inspiring natural wonders to vibrant cultural celebrations, these top 10 countries offer unforgettable experiences for every type of traveller. So pack your bags, embrace the holiday spirit, and embark on a journey to these remarkable destinations.