A Disney Foodie Guide: The Best Eats in the Magic Kingdom
Welcome to the magical world of Disney dining! In this guide, we will take you on a culinary journey through the best eats in the Magic Kingdom. From breakfast to dinner and everything in between, get ready to indulge your taste buds in delectable delights that will leave you craving more. So put on your Mickey ears and let's dive into the enchanting world of Disney food!
The Magic of Disney Dining: An Introduction
Disney is known for providing a complete sensory experience, and food plays a vital role in creating that magic. The delicious aromas, themed restaurants, and unique dining experiences all contribute to the overall immersion in the Disney universe. From quick-service eateries to fine dining establishments, there is something to satisfy every palate and budget in the Magic Kingdom.
When you step foot into the Magic Kingdom, you are not just entering a theme park; you are entering a world of wonder and enchantment. And what better way to fully immerse yourself in this magical realm than through the power of food? Disney understands that food is not just about nourishment; it is about creating experiences that transport you to new worlds and leave lasting memories.
Imagine dining in Beast's Castle, surrounded by the grandeur and opulence of the Beast's enchanted domain. As you savour each bite of your meal, you can't help but feel like a character in a fairy tale, experiencing a moment straight out of a Disney animated film. The food becomes a part of the story, and with every bite, you are reminded of the magic surrounding you.
But the magic doesn't stop there. As you stroll down Main Street, USA, with Cinderella Castle towering in the distance, you can't help but be drawn to the mouthwatering scent of freshly baked treats. And what better way to indulge your sweet tooth than with a Mickey-shaped treat? As you sink your teeth into that iconic silhouette, you can taste the joy and happiness that radiates from every corner of the park.
Why Food is Part of the Disney Experience
Food is not just sustenance at Disney; it is an integral part of the experience. It is carefully crafted to evoke emotions, tell stories, and create lasting memories. Every meal is an opportunity to embark on a culinary adventure, where flavours and imagination collide to create something truly extraordinary.
Disney's attention to detail extends beyond the attractions and shows; it is evident in every aspect of the dining experience. From the meticulously themed restaurants to the carefully curated menus, no detail is overlooked. Each dining location has its own unique atmosphere, transporting you to different lands and eras. Whether you find yourself in the heart of the African savannah at the Tusker House Restaurant or dining in a lively 1950s-style drive-in theatre at the Sci-Fi Dine-In Theater Restaurant, you are guaranteed to be fully immersed in the Disney magic.
But it's not just the ambience that sets Disney dining apart; it's the little touches that make all the difference. Cast members go above and beyond to ensure that every meal is an unforgettable experience. From personalized interactions with beloved characters to surprise celebrations for special occasions, Disney dining is designed to make you feel like the most important guest in the kingdom.
Understanding the Dining Options in Magic Kingdom
Before we embark on our culinary adventure, let's familiarize ourselves with the dining options available in the Magic Kingdom. From quick-service locations where you can grab a tasty bite on the go to table-service restaurants that offer a more relaxed dining experience, there are numerous options to choose from so that every visitor can find something that suits their preferences.
If you're looking for a quick and convenient meal to keep the fun going, you'll find a variety of quick-service eateries scattered throughout the park. From classic American fares like burgers and hot dogs to international flavours like Mexican, Asian, and Mediterranean, there is something to satisfy every craving. And don't forget about the iconic Dole Whip—a refreshing pineapple soft-serve treat that has become a must-have for many Disney enthusiasts.
If you prefer a more leisurely dining experience, the Magic Kingdom offers a range of table-service restaurants where you can sit back, relax, and enjoy a delicious meal. From character dining experiences where you can meet your favourite Disney princesses or classic characters like Mickey and Minnie to upscale dining options that feature gourmet cuisine and elegant ambience, there is a dining experience to suit every taste.
And let's not forget about the snacks! The Magic Kingdom is a treasure trove of delectable treats that are perfect for satisfying your sweet tooth or indulging in a savoury delight. From churros and popcorn to pretzels and ice cream, there are plenty of snack options to keep you fueled and energized throughout your day of magical adventures.
Breakfast in the Kingdom: Starting Your Day Right
Mornings in the Magic Kingdom are filled with anticipation, and what better way to start your day than with a delicious breakfast? Two standout options are the Main Street Bakery and Sleepy Hollow.
Main Street Bakery: Starbucks with a Twist
The Main Street Bakery, now partnered with Starbucks, offers the perfect fusion of iconic Disney charm and familiar Starbucks favourites. Sip your morning coffee while enjoying a delectable pastry, and take in the picturesque view of Cinderella Castle as you gear up for a day of adventure.
Sleepy Hollow: Waffles and More
If you're in the mood for a heartier breakfast, head over to Sleepy Hollow. Indulge in their famous waffles topped with fresh berries or opt for a breakfast sandwich with mouthwatering fillings. As you dine, take a peaceful moment to enjoy the beautiful views of the Rivers of America.
Lunch Spots: Mid-Day Fuel for More Fun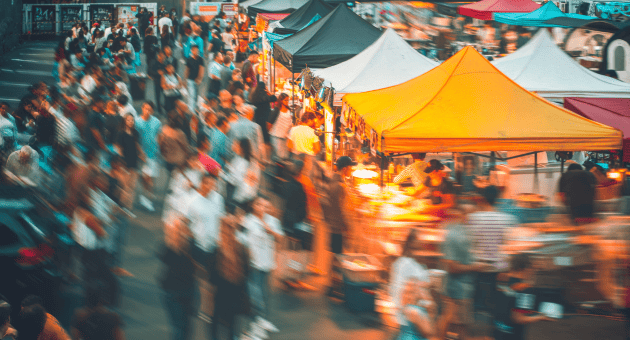 After a fun-filled morning exploring the park, it's time to refuel with a satisfying lunch. Two lunch spots stand out in the Magic Kingdom: Pecos Bill Tall Tale Inn and Cafe, and Columbia Harbour House.
Pecos Bill Tall Tale Inn and Cafe: A Frontierland Favorite
If you're in the mood for Tex-Mex with a Disney twist, Pecos Bill is the place to be. Enjoy mouthwatering fajitas, build-your-own nachos, or indulge in a drool-worthy burger. The rustic atmosphere and wild west theming will transport you to another time and place.
Columbia Harbour House: Seafood Lovers' Paradise
For seafood lovers, Columbia Harbour House is a must-visit. Feast on freshly battered fish and chips, shrimp, or lobster rolls. The restaurant's nautical theming and cosy seating make it the perfect spot to enjoy a leisurely lunch and soak in the magical ambience.
Dinner Destinations: End Your Day with a Bang
As the sun sets over the Magic Kingdom, it's time to indulge in a memorable dinner experience. Two exceptional dinner destinations await: Be Our Guest Restaurant and Cinderella's Royal Table.
Be Our Guest Restaurant: A Beauty and the Beast Experience
Step into the beloved tale of Beauty and the Beast at the Be Our Guest Restaurant. Indulge in French-inspired cuisine in the grandeur of Beast's Castle. From succulent steak to delicate pastries, each dish is prepared with the utmost care, ensuring an unforgettable dining experience.
Cinderella's Royal Table: Dine Like Royalty
Live out your fairy tale dreams at Cinderella's Royal Table. Ascend the spiral staircase to the royal banquet hall, where you'll dine with Disney Princesses overlooking Fantasyland. Feast on delectable fare fit for royalty, and let the enchanting atmosphere transport you to a world of magic and wonder.
Snack Stops: For Those In-Between Hunger Pangs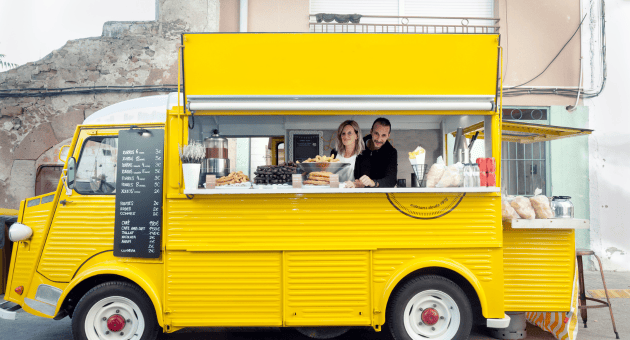 Between meals, satisfy your cravings with a delightful Disney snack. Two snack stops you won't want to miss are Aloha Isle and Gaston's Tavern.
Aloha Isle: Home of the Dole Whip
No visit to the Magic Kingdom is complete without indulging in the famous Dole Whip. Head to Aloha Isle to savour this refreshing, pineapple-flavoured soft-serve treat. Whether you enjoy it in a cup or as a float, the Dole Whip is sure to transport your taste buds to a tropical paradise.
Gaston's Tavern: For the Meat Lover
If you're craving something hearty, make your way to Gaston's Tavern. Here, you can sink your teeth into a warm and delicious cinnamon roll or feast on a giant pork shank. As you savour these meaty delights, enjoy the rustic charm of this uniquely themed establishment.
Plan your visit to the Magic Kingdom with this comprehensive foodie guide, and you'll embark on a culinary adventure like no other. From breakfast to dinner and all the snacks in between, the best eats in the Magic Kingdom are sure to leave you satisfied and smiling. So come hungry and be prepared to be enchanted by the tantalizing flavours and captivating experiences that await you at every turn.