Are you ready for a fun-filled adventure in Gatlinburg? This charming town nestled in the stunning Great Smoky Mountains has something for everyone. From exploring nature's wonders to indulging in thrilling amusement park rides, and from indulging in unique shopping experiences to savoring mouthwatering cuisine, Gatlinburg promises a vacation to remember. Let's dive right in and discover the top ten fun things to do in Gatlinburg!
Exploring the Great Smoky Mountains National Park
One of the main reasons people flock to Gatlinburg is its proximity to the Great Smoky Mountains National Park, a true natural treasure. Lace up your hiking boots and hit the trails to soak in the breathtaking scenery. The park offers an extensive network of hiking trails, catering to all skill levels. Whether you choose a leisurely stroll to a picturesque waterfall or a challenging trek up a mountain peak, you'll be rewarded with unforgettable vistas and a chance to reconnect with nature.
As you venture into the Great Smoky Mountains National Park, you'll find yourself immersed in a world of natural wonders. The park spans over 520,000 acres, making it the largest protected land area east of the Mississippi River. Within this vast expanse, you'll discover a diverse range of ecosystems, from lush forests to cascading streams and rugged mountain peaks.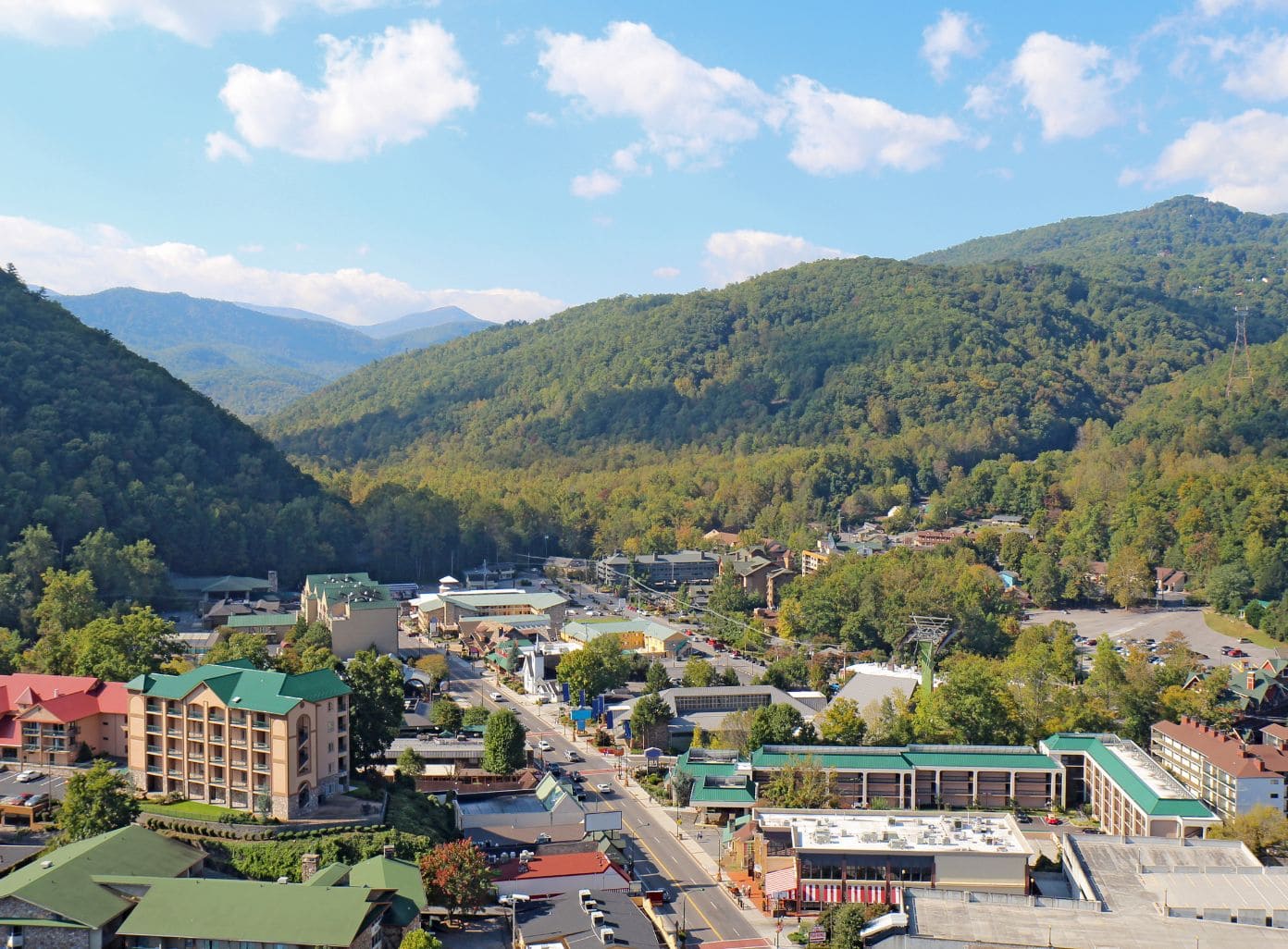 Hiking Trails in the Smoky Mountains
The Smoky Mountains boast an array of hiking trails that will leave you spoiled for choice. From the iconic Appalachian Trail to hidden gems like the Alum Cave Trail, there's a trail for every adventurer. Explore picturesque valleys, old growth forests, and stunning viewpoints along the way. Don't forget to pack a picnic and take advantage of the park's designated picnic areas for a delightful outdoor lunch surrounded by nature's beauty.
For those seeking a leisurely hike, the Laurel Falls Trail is a popular choice. This paved trail meanders through a beautiful forest, leading to the stunning 80-foot Laurel Falls. The gentle incline and well-maintained path make it accessible for hikers of all ages and abilities.
If you're up for a more challenging adventure, tackle the strenuous but rewarding Charlies Bunion Trail. This 8-mile round trip hike takes you along the Appalachian Trail to a rocky outcrop known as Charlies Bunion. From this vantage point, you'll be treated to panoramic views of the surrounding mountains, including the iconic Mount LeConte.
Wildlife Viewing Opportunities
The Great Smoky Mountains National Park is home to an abundance of wildlife. Keep your eyes peeled for black bears, deer, elk, and a variety of bird species. If you're lucky, you might even spot a rare species like the elusive red wolf or the iconic bald eagle. Don't forget your camera – these wildlife encounters are picture-perfect moments you won't want to miss!
As you explore the park's trails, you'll have the opportunity to observe the fascinating behaviors of the park's inhabitants. Listen for the melodic songs of the various bird species that call the Smokies home. Watch as a family of deer gracefully navigates through the forest, or catch a glimpse of a black bear foraging for food. The Great Smoky Mountains National Park is a haven for wildlife enthusiasts and nature lovers alike.
For a truly immersive wildlife experience, consider joining a guided tour led by knowledgeable park rangers. These experts can provide valuable insights into the park's ecosystem and help you spot elusive creatures that may be hiding in plain sight. From educational programs to wildlife observation excursions, there are plenty of opportunities to deepen your understanding of the park's diverse wildlife.
Thrills at Gatlinburg's Amusement Parks
If you're craving a dose of adrenaline, head to one of Gatlinburg's world-class amusement parks. Brace yourself for an exhilarating experience of roller coasters, thrilling rides, and family-friendly attractions that will leave you beaming from ear to ear.
Roller Coasters and Rides
Gatlinburg's amusement parks offer a thrilling selection of roller coasters and rides that will get your heart pounding. Strap into the front seat of a high-speed roller coaster, feel the rush of wind as you soar through the air on a swing ride, or challenge your friends to a dizzying spin on the teacups. No matter your age or level of thrill-seeking, there's a ride tailored just for you.
Family-Friendly Attractions
Gatlinburg's amusement parks are not just for the thrill-seekers. They also offer a variety of family-friendly attractions that will create lasting memories for all ages. Enjoy classic carnival games, try your hand at mini-golf, or embark on a scenic train ride through the park. With options galore, you're sure to find something that delights the whole family.
Gatlinburg's Unique Shopping Experiences
Get ready to stroll through Gatlinburg's charming streets and immerse yourself in its unique shopping experiences. This town is teeming with local artisans, craftsmen, and specialty shops that offer a wide array of one-of-a-kind treasures.
Local Artisan Crafts
Gatlinburg is renowned for its rich arts and crafts heritage. Explore quaint galleries and workshops showcasing the talents of local artisans who handcraft everything from pottery to woodwork. Admire their skills and take home a piece of Gatlinburg's artistic soul as a memento of your visit.
Specialty Food Shops
No vacation is complete without indulging in some local flavors. Gatlinburg's specialty food shops will tantalize your taste buds with their delectable treats. Sample hand-dipped chocolates, savor homemade fudge, or try some authentic Appalachian jams and preserves. These unique culinary delights are the perfect way to bring Gatlinburg's flavors home with you.
Dining in Gatlinburg: A Culinary Adventure
Gatlinburg is a paradise for food lovers. Prepare to embark on a culinary adventure, where traditional Southern cuisine meets innovative creations that will leave you craving for more.
Traditional Southern Cuisine
Gatlinburg's restaurants serve up an array of mouthwatering Southern dishes that pay homage to the region's rich culinary tradition. Fill your plate with savory fried chicken, indulge in melt-in-your-mouth biscuits and gravy, and savor the finger-licking goodness of barbecued ribs. Don't forget to save room for a slice of homemade pie, an absolute must-try Southern dessert!
Unique Dining Experiences
Gatlinburg also offers unique dining experiences that cater to a variety of tastes. From themed restaurants to farm-to-table concepts, there's something to satisfy every palate. Dine in a rustic log cabin with panoramic mountain views, embark on a riverboat dinner cruise, or enjoy a meal in a bustling beer garden. These unforgettable dining experiences will leave a lasting impression.
Discover Gatlinburg's Rich History
Immerse yourself in Gatlinburg's fascinating history and explore its captivating historical landmarks, museums, and cultural centers.
Historical Landmarks
Gatlinburg is steeped in history, and its historic landmarks provide a glimpse into its past. Visit the iconic Ogle Cabin, built in 1807, to see how early settlers lived. Explore the Noah "Bud" Ogle Farm, a preserved Appalachian farmstead showcasing the region's agrarian roots. These landmarks paint a vivid picture of Gatlinburg's heritage and its transformation into the vibrant town it is today.
Museums and Cultural Centers
To delve deeper into Gatlinburg's history and culture, visit its captivating museums and cultural centers. Learn about the region's natural treasures at the Great Smoky Mountains Heritage Center, where interactive exhibits bring the past to life. Discover the rich legacy of the area's moonshiners at the Ole Smoky Distillery and learn the art of whiskey making. These fascinating attractions offer an educational and entertaining experience for all.
There you have it – ten fun-filled reasons why Gatlinburg should be your next vacation destination. Explore the wonders of the Great Smoky Mountains, let your inner child run wild at the amusement parks, indulge in unique shopping experiences, savor mouthwatering cuisine, and uncover Gatlinburg's rich history. Get ready for an unforgettable adventure that will leave you longing to return to this charming mountain town.