Myrtle Beach, located on the stunning coast of South Carolina, is a vacationer's dream destination. With its pristine beaches, thrilling water activities, family-friendly attractions, shopping and dining options, and vibrant nightlife, there's something for everyone in this charming coastal town. Whether you're a nature enthusiast, adrenaline junkie, or simply looking to relax and have a good time, Myrtle Beach has you covered. So let's dive right in and explore the 10 fun things you can do in Myrtle Beach!
Exploring the Natural Beauty of Myrtle Beach
If you're a nature lover, you'll be delighted by the breathtaking natural beauty that Myrtle Beach has to offer. One of the must-visit places is the Myrtle Beach State Park. Spanning over 300 acres, this stunning oceanfront park is home to pristine beaches, picnic areas, and walking trails. Take a stroll along the nature trails and immerse yourself in the gorgeous coastal scenery. Keep an eye out for the diverse wildlife that calls this park home, including seagulls, pelicans, and loggerhead sea turtles.
As you venture deeper into the Myrtle Beach State Park, you'll discover the hidden treasures it holds. The park boasts a rich history, with remnants of the Civil War era still visible today. Explore the old military bunkers and imagine the stories they hold. The park also offers educational programs and guided tours, where you can learn about the unique ecosystem and the efforts being made to preserve it.
Another natural gem in Myrtle Beach is the Brookgreen Gardens. This sprawling botanical garden is a feast for the senses, with beautifully manicured gardens, sculptures, and a Lowcountry Zoo. Take a leisurely walk through the gardens and admire the stunning array of flowers and plants. The gardens are meticulously designed to showcase the diversity of plant life in the region, from vibrant tropical blooms to native species.
As you explore Brookgreen Gardens, you'll come across an impressive collection of sculptures that seamlessly blend art and nature. These sculptures, created by renowned artists, add an extra layer of beauty to the already enchanting surroundings. Each sculpture tells its own story, capturing the essence of the natural world and the human connection to it.
Don't miss the chance to visit the Lowcountry Zoo within Brookgreen Gardens. This unique zoo is dedicated to the conservation and preservation of native animals. You'll have the opportunity to see animals up close, including alligators, otters, and birds of prey. The zoo also offers educational programs and interactive exhibits, allowing visitors to learn about the importance of wildlife conservation.
After a day of exploring the natural wonders of Myrtle Beach, take a moment to relax and reflect on the beauty you've witnessed. Find a quiet spot on the beach and let the sound of the crashing waves wash away any worries or stress. As the sun sets over the horizon, painting the sky with vibrant hues, you'll feel a deep sense of peace and gratitude for the natural world.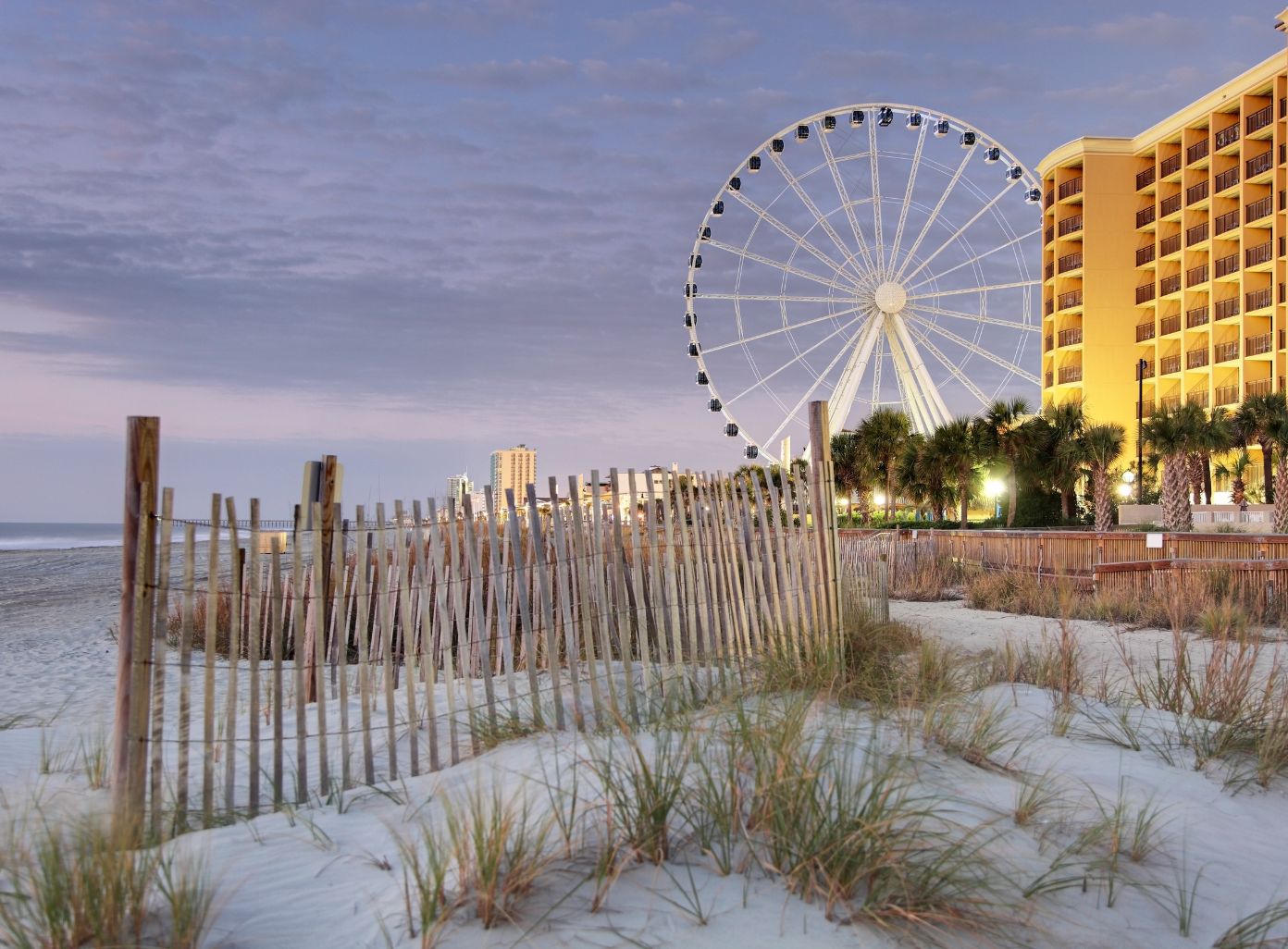 Thrilling Water Activities in Myrtle Beach
For those seeking an adrenaline rush, Myrtle Beach offers an array of thrilling water activities. Strap on a surfboard or paddleboard and catch some waves along the pristine coastline. The warm waters and consistent swells make it a surfer's paradise. If you're a beginner, no worries! There are plenty of surf schools that offer lessons for all skill levels.
Are you ready for a deep-sea adventure? Myrtle Beach is famous for its deep-sea fishing trips. Hop on a charter boat and head out into the open waters in search of the big catch. Feel the excitement as you reel in a variety of fish species, including snapper, grouper, and even sharks. It's an experience that will surely make your vacation unforgettable.
Family-Friendly Attractions in Myrtle Beach
Myrtle Beach is a paradise for families, offering an abundance of attractions to keep everyone entertained. One such attraction is the Family Kingdom Amusement Park. With thrilling rides, an expansive water park, and a nostalgic boardwalk, it's a one-stop destination for fun and adventure. Let the kids enjoy the classic roller coasters while you take a leisurely spin on the Ferris wheel, all while enjoying the stunning views of the beach.
No family trip to Myrtle Beach is complete without a visit to Ripley's Aquarium. Dive into an underwater world of wonder as you explore the fascinating exhibits and get up close with a diverse range of marine life. Watch in awe as sharks glide overhead in the Dangerous Reef exhibit, or interact with friendly stingrays in the Ray Bay. It's an educational and unforgettable experience for the whole family.
Shopping and Dining in Myrtle Beach
When it comes to shopping and dining, Myrtle Beach doesn't disappoint. Head to the Broadway at the Beach, a bustling outdoor entertainment complex with a vast selection of shops, restaurants, and attractions. Browse through the unique boutiques and souvenir shops, or treat yourself to some stylish beachwear. With so many dining options available, you'll be spoiled for choice. From fresh seafood to international cuisine, there's something to satisfy every palate.
After a day of shopping, unwind at one of the top Myrtle Beach restaurants. Indulge in mouthwatering dishes prepared by world-class chefs, showcasing fresh local ingredients. Whether you're craving succulent steaks, delectable seafood, or flavorful international cuisine, Myrtle Beach has it all. Treat yourself to an unforgettable dining experience as you savor the flavors of the coast.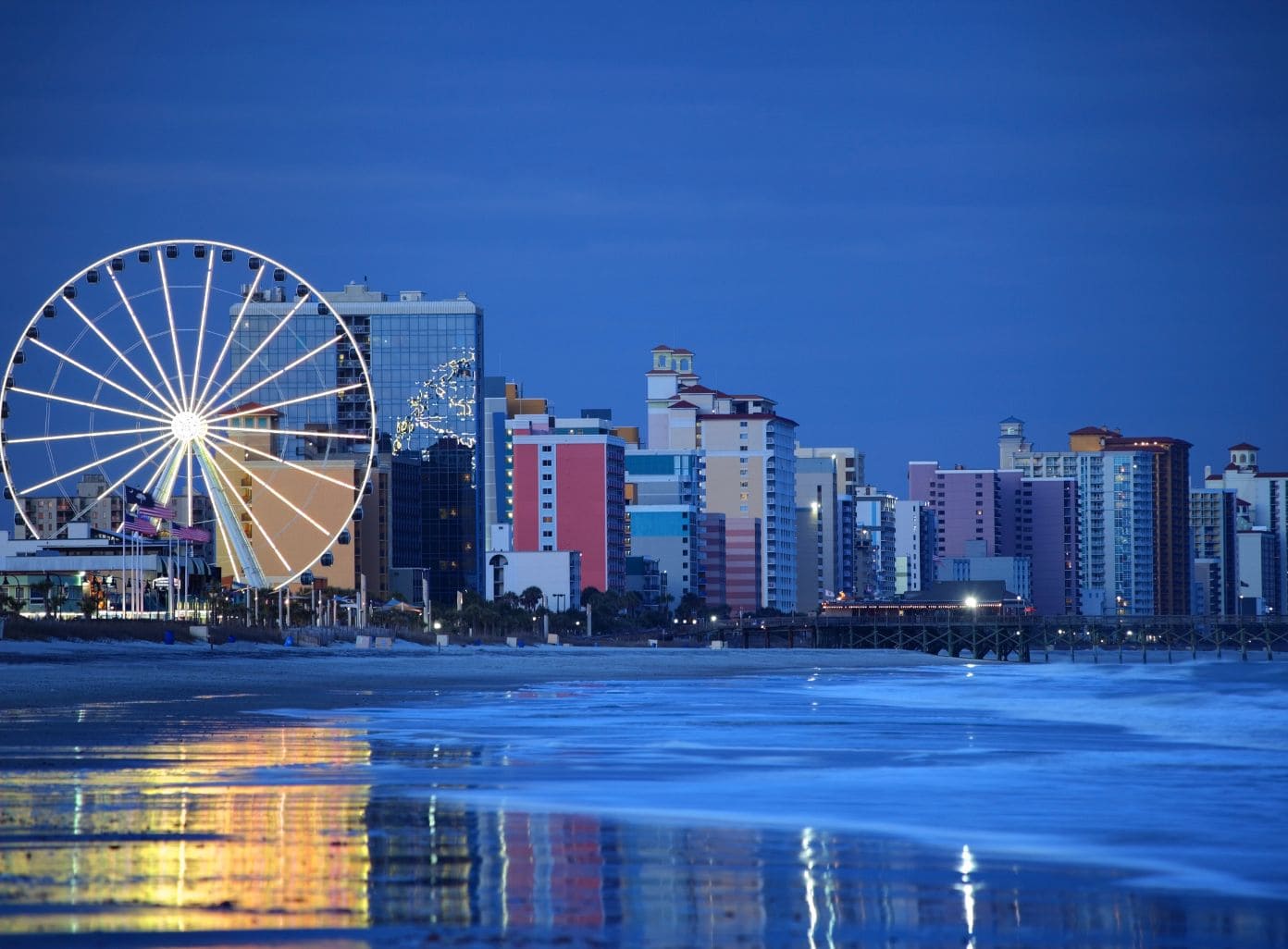 Nightlife and Entertainment in Myrtle Beach
As the sun sets, Myrtle Beach comes alive with its vibrant nightlife and entertainment scene. For a memorable night out, head to the Carolina Opry. This iconic music venue hosts a variety of live shows, including captivating musical performances and dazzling dance routines. Sit back, relax, and let the talented performers transport you to a world of music and magic.
If you're looking for a lively party atmosphere, make your way to Celebrity Square. This entertainment complex is home to an array of bars, clubs, and live music venues. Dance the night away to the beats of talented DJs, enjoy live bands, or simply unwind with a refreshing drink. The energetic ambiance and lively crowd are sure to make for an unforgettable night out.
In conclusion, Myrtle Beach offers a wide range of fun activities for every type of traveler. From exploring the natural beauty of the area to indulging in thrilling water activities, experiencing the family-friendly attractions, shopping and dining in style, and enjoying the vibrant nightlife, there's never a dull moment in Myrtle Beach. So pack your bags, grab your sunscreen, and get ready for an unforgettable vacation in this coastal paradise!