Palm Springs, located in the heart of California's Coachella Valley, is a vibrant desert oasis that offers a wide range of activities for all interests. Whether you're a fan of outdoor adventures, art and culture, or simply seeking relaxation and wellness, Palm Springs has something to offer everyone. Here are 10 fun things to do in this beautiful desert city.
Exploring the Vibrant Downtown Area
When visiting Palm Springs, a trip to the downtown area is a must. The streets are lined with an array of boutique shops, art galleries, and trendy restaurants, offering a unique shopping and dining experience. Start your day by strolling down Palm Canyon Drive, the main street in downtown, where you can browse through eclectic shops and discover hidden gems. The downtown area also boasts a lively nightlife scene, with numerous bars, lounges, and live music venues.
Shopping in Palm Springs
Palm Springs is a shopper's paradise, with its assortment of boutiques and vintage stores. Whether you're looking for high-end fashion brands or one-of-a-kind vintage pieces, the city's shopping scene has it all. From trendy fashion boutiques along El Paseo Drive to the Palm Springs Vintage Market, where you can find unique retro treasures, there's something to suit every taste and budget.
Dining and Nightlife
When it comes to dining options, Palm Springs offers a diverse culinary scene. From farm-to-table restaurants serving locally sourced ingredients to international cuisine and fusion flavors, there's no shortage of delicious food to satisfy your taste buds. After dinner, head to one of the city's vibrant bars or lounges for a night of live music, craft cocktails, and dancing.
Outdoor Activities in Palm Springs
For outdoor enthusiasts, Palm Springs is a dream come true. The city is surrounded by picturesque desert landscapes, making it the perfect destination for hiking, biking, and exploring nature. There are numerous hiking trails worth visiting, such as the popular Indian Canyons and Joshua Tree National Park, where you can marvel at stunning desert vistas and unique rock formations.
Hiking Trails Worth Visiting
One of the must-visit hiking spots in Palm Springs is the Indian Canyons. With its lush palm oases, rugged canyons, and flowing streams, this natural oasis offers a refreshing escape from the desert heat. The trails range from easy to challenging, making it suitable for hikers of all levels. Another iconic hiking destination near Palm Springs is Joshua Tree National Park, famous for its unique Joshua trees and breathtaking views.
Golf Courses in the Area
Palm Springs is also renowned for its world-class golf courses, attracting golf enthusiasts from around the globe. With over 100 golf courses in the area, you'll have no shortage of options to tee off against a stunning desert backdrop. Whether you're a seasoned pro or a beginner, there are courses for every skill level, offering a challenging and enjoyable golfing experience.
Cultural Attractions in Palm Springs
Aside from its natural beauty, Palm Springs is also known for its rich cultural heritage. The city is home to an array of art galleries and museums, showcasing works from both established and emerging artists. Explore the Palm Springs Art Museum, which features a diverse collection of art, including contemporary, Native American, and western art. Additionally, don't miss the chance to visit the iconic Sunnylands, a mid-century modern estate that has hosted numerous world leaders and celebrities.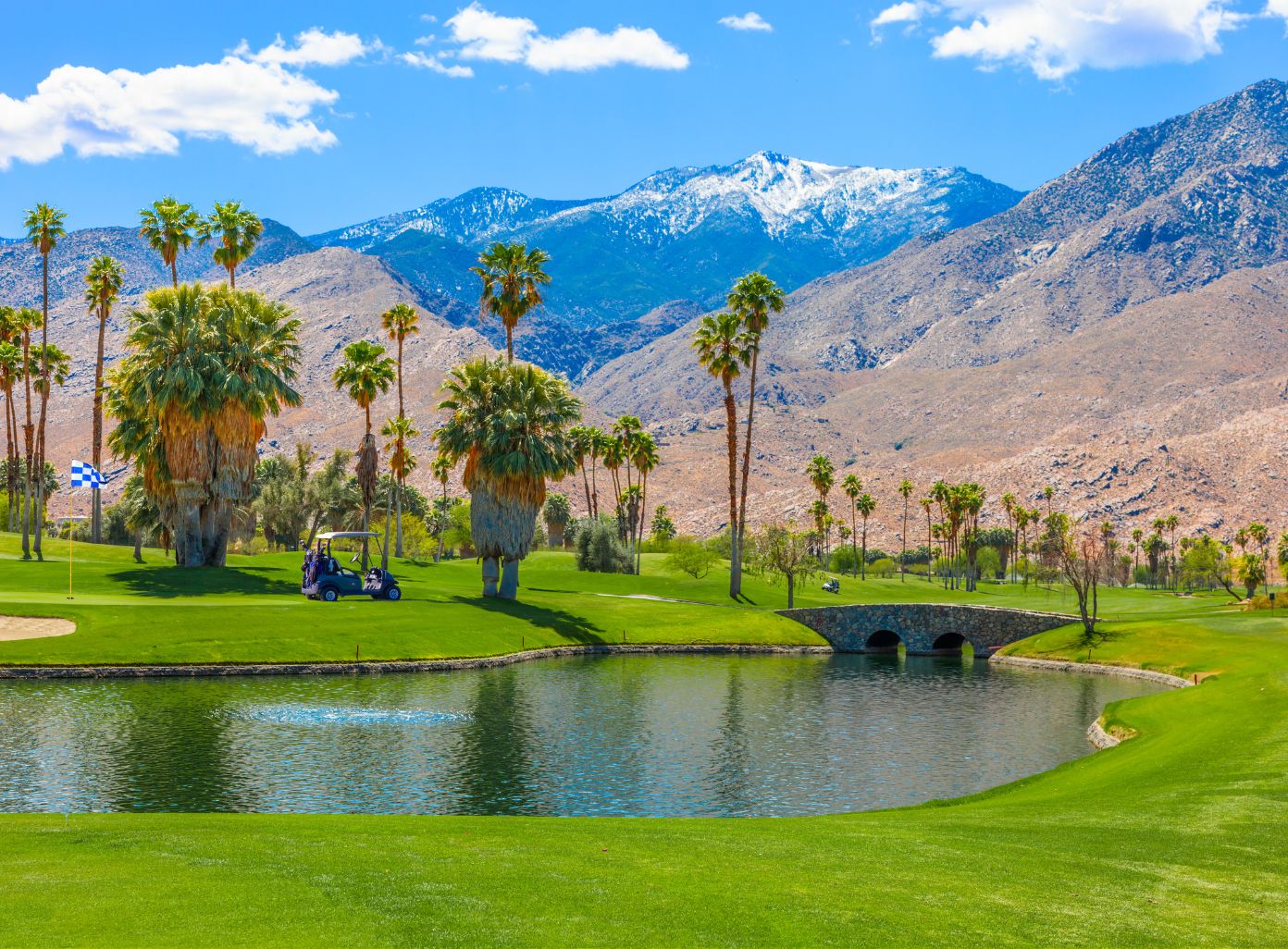 Art Galleries and Museums
Palm Springs' art scene is thriving, with a multitude of galleries and museums to explore. Discover the works of local artists at the Backstreet Art District, a creative hub where you can find a wide range of art styles and mediums. A visit to the Palm Springs Art Museum is a must-see for art enthusiasts, with its permanent collection and rotating exhibitions that showcase regional, national, and international works.
Architectural Landmarks
Palm Springs is also famous for its impressive architecture, with numerous mid-century modern homes and buildings scattered throughout the city. Take a guided tour or a self-guided drive to explore the iconic architectural landmarks, such as the Kaufmann Desert House and the Elvis Honeymoon Hideaway. These architectural gems serve as a testament to Palm Springs' unique design and cultural significance.
Relaxation and Wellness in Palm Springs
If you're in need of some rest and rejuvenation, Palm Springs has a wealth of relaxation and wellness options to indulge in. The city is known for its world-class spas, offering a range of pampering treatments and tranquil environments. Treat yourself to a massage, facial, or body wrap, and let the stress melt away in the desert oasis.
Spa Experiences
Palm Springs is a haven for spa enthusiasts, boasting an impressive selection of luxurious spas. From natural mineral hot springs to upscale resorts, there's no shortage of options for indulging in a spa experience. Relax in a steam room, soak in mineral-rich waters, or book a couples' massage for a truly blissful getaway.
Yoga and Wellness Retreats
For those seeking a holistic wellness experience, Palm Springs offers various yoga and wellness retreats. Immerse yourself in a serene desert environment as you practice yoga, meditation, and mindfulness. Whether you're a beginner or an experienced yogi, these retreats provide an opportunity to nourish your mind, body, and soul.
Family-Friendly Activities in Palm Springs
Palm Springs isn't just for adults; it's also a fantastic destination for family fun. The city offers a range of family-friendly activities that will keep both kids and parents entertained.
Palm Springs Zoo and Gardens
One of the top family attractions in Palm Springs is the Living Desert Zoo and Gardens. This unique zoo encompasses both a zoo and botanical garden, allowing visitors to explore the desert ecosystem and learn about the wildlife that inhabits it. Kids will love the interactive exhibits and animal encounters, while adults can appreciate the beautiful desert landscapes.
Water Parks and Recreation Centers
To beat the desert heat, head to one of Palm Springs' water parks or recreation centers. Wet 'n' Wild Palm Springs offers thrilling water slides, wave pools, and lazy rivers that will provide hours of entertainment for the whole family. The Palm Springs Swim Center is another great option, with its Olympic-sized swimming pool and various water activities.
In conclusion, Palm Springs truly offers something for everyone. Whether you're an outdoor enthusiast, an art lover, or simply seeking relaxation, this desert oasis has it all. So pack your bags and get ready to experience the diverse and exciting activities that await you in Palm Springs.