Looking for an exciting and diverse city to explore? Look no further than Atlanta! This vibrant metropolis offers a wide array of activities and attractions for visitors of all ages and interests. Whether you're a history buff, an outdoor enthusiast, a lover of arts and culture, a foodie, or a family seeking fun-filled adventures, Atlanta has something for everyone. Get ready to embark on an unforgettable journey through the 25 most exciting things to do in Atlanta.
Exploring Atlanta's Rich History
Step back in time and immerse yourself in the rich history of Atlanta. Begin your journey at the Martin Luther King Jr. National Historic Site. This iconic landmark pays tribute to the life and legacy of the legendary civil rights leader. Walk in Dr. King's footsteps as you visit his childhood home, the Ebenezer Baptist Church, and the powerful exhibits at the Visitor Center.
As you explore Dr. King's childhood home, you'll be transported to a different era. The house, lovingly restored to its original condition, showcases the humble beginnings of the influential leader. You can envision young Martin Luther King Jr. playing in the backyard, surrounded by the love and support of his family.
The Ebenezer Baptist Church, where Dr. King served as a pastor, is a place of profound significance. Step inside and feel the weight of history as you sit in the pews where he once preached powerful sermons. The church stands as a testament to the pivotal role it played in the civil rights movement.
The Visitor Center at the Martin Luther King Jr. National Historic Site is a treasure trove of information. Engage with interactive exhibits that delve into the life and work of Dr. King. From his famous "I Have a Dream" speech to his tireless efforts to combat racial injustice, you'll gain a deeper understanding of his impact on American history.
Continue your exploration at the Atlanta History Center, where history comes alive through captivating exhibits and beautifully preserved historic homes. Dive deep into the region's past and gain insights into Atlanta's role in shaping America's history.
At the Atlanta History Center, you'll find a wealth of exhibits that showcase the city's diverse history. From the Civil War to the Civil Rights Movement, each era is meticulously documented, providing a comprehensive overview of Atlanta's evolution over time. Explore artifacts, photographs, and personal stories that bring the past to life.
One of the highlights of the Atlanta History Center is the Swan House, an elegant mansion that offers a glimpse into the lives of Atlanta's affluent residents in the early 20th century. Marvel at the opulent interiors, stroll through the manicured gardens, and imagine the grand parties that once took place within these walls.
Another must-see attraction at the Atlanta History Center is the Smith Family Farm. Step into the shoes of a 19th-century farmer and experience the daily life of a rural Georgian family. From tending to crops to caring for livestock, you'll gain a newfound appreciation for the challenges and joys of agrarian life.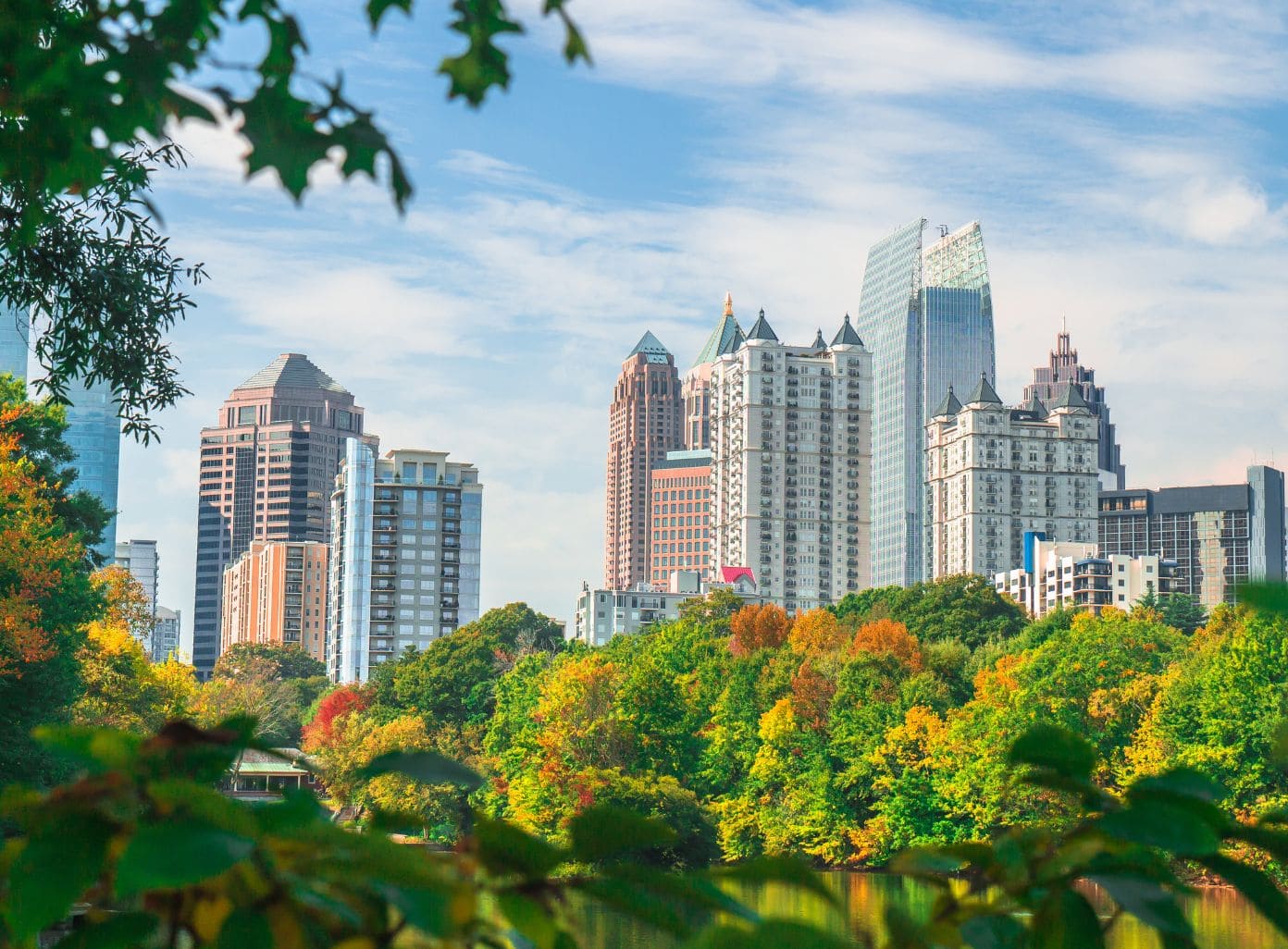 Thrilling Outdoor Adventures in Atlanta
For those seeking outdoor thrills, Atlanta will not disappoint. Start your adventure on the Atlanta BeltLine, a former railway corridor transformed into a pedestrian-friendly trail. Embark on a leisurely stroll or rent a bike to explore the city's vibrant neighborhoods and discover stunning street art along the way.
If you're up for more adrenaline-pumping activities, head to the Chattahoochee River National Recreation Area. Hike through lush forests, kayak down the picturesque river, or enjoy a relaxing picnic by the water's edge. Nature lovers will find solace in this tranquil oasis just outside of the bustling city.
As you make your way along the Atlanta BeltLine, you'll be immersed in the rich history and culture of the city. The trail winds through diverse neighborhoods, each with its own unique character and charm. Take a moment to stop and admire the colorful murals that adorn the walls, showcasing the talent and creativity of local artists.
For a truly unique experience, consider joining a guided tour of the Atlanta BeltLine. Knowledgeable guides will lead you through the trail, sharing fascinating stories and insights about the city's past and present. Learn about the industrial heritage of the railway corridor and how it has been transformed into a beloved recreational space for locals and visitors alike.
Once you've explored the Atlanta BeltLine, venture out to the Chattahoochee River National Recreation Area for an unforgettable outdoor adventure. The park offers a variety of hiking trails, ranging from easy walks to more challenging treks. Immerse yourself in the beauty of nature as you wander through lush forests, listening to the soothing sounds of birds chirping and leaves rustling in the breeze.
If you're feeling adventurous, grab a kayak and paddle your way down the Chattahoochee River. Feel the rush of adrenaline as you navigate the rapids and enjoy the stunning views along the way. For a more relaxing experience, find a peaceful spot by the river and indulge in a picnic surrounded by nature's beauty.
The Chattahoochee River National Recreation Area is a haven for wildlife enthusiasts. Keep an eye out for native species such as deer, turtles, and a variety of bird species. The park is also home to several fishing spots, where you can try your luck at catching trout or bass.
Whether you choose to explore the Atlanta BeltLine or venture into the Chattahoochee River National Recreation Area, Atlanta offers thrilling outdoor adventures for everyone. Soak in the beauty of nature, immerse yourself in the city's vibrant culture, and create memories that will last a lifetime.
Atlanta's Vibrant Arts and Culture Scene
Immerse yourself in Atlanta's thriving arts and culture scene. A visit to the High Museum of Art is a must for art enthusiasts. Explore world-class collections and admire renowned works of art from various eras and cultures. With its exquisite galleries and engaging exhibitions, the High Museum promises a memorable artistic journey.
Indulge in another cultural delight at the iconic Fox Theatre. This historic venue hosts a range of performances, from Broadway plays to ballet recitals and live concerts. Immerse yourself in the grandeur of this architectural gem as you enjoy a show in its opulent surroundings.
Unique Atlanta Dining Experiences
Atlanta is a food lover's paradise, offering a unique culinary experience that celebrates Southern flavors and international cuisines. Begin your gastronomic journey at Mary Mac's Tea Room, a beloved establishment serving up delicious Southern comfort food. Indulge in classics like fried chicken, collard greens, and peach cobbler for the ultimate taste of the South.
For breathtaking city views while you dine, head to the Sun Dial. Perched atop the Westin Peachtree Plaza, this rotating restaurant offers panoramic vistas of Atlanta's skyline. Savor delectable dishes made with locally sourced ingredients as you take in the stunning views from this iconic dining spot.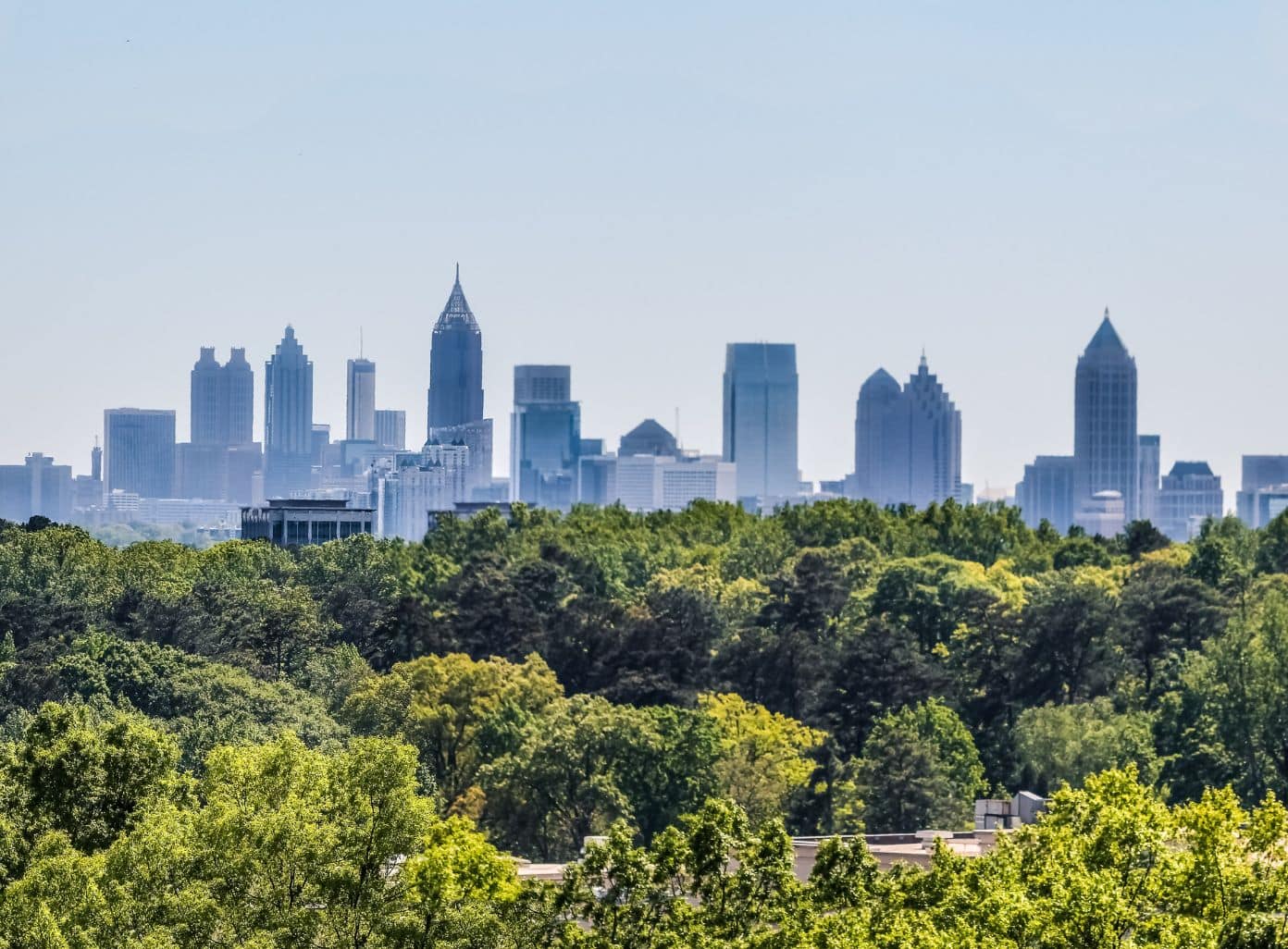 Family-Friendly Activities in Atlanta
Little ones will have a blast exploring the Georgia Aquarium, one of the largest aquariums in the world. Get up close and personal with fascinating marine creatures, including beluga whales, dolphins, and colorful tropical fish. Let the kids marvel at the wonders of the ocean while learning about conservation efforts.
For an educational and interactive experience, visit the Children's Museum of Atlanta. This hands-on museum offers a plethora of exhibits and activities designed to stimulate imagination and curiosity in young minds. From pretend play areas to science experiments, there's something for every child to enjoy.
In conclusion, Atlanta truly has it all. Whether you're a history enthusiast, an outdoor adventurer, a culture seeker, a food lover, or a family in search of unforgettable experiences, Atlanta has something to offer everyone. So pack your bags, lace up your walking shoes, and get ready to embark on an exciting journey through the 25 most thrilling things to do in Atlanta.