Welcome to Los Angeles, the entertainment capital of the world! With so many exciting things to do in this vibrant city, you'll never run out of options for an unforgettable experience. Whether you're a culture enthusiast, a foodie, a partygoer, or a nature lover, Los Angeles has something to offer everyone. Let's dive into the must-see attractions and activities that will make your visit truly memorable.
Exploring the City's Iconic Landmarks
Los Angeles is home to some of the world's most renowned landmarks, and exploring them is a great way to start your journey. First up is the legendary Hollywood Walk of Fame, where you can stroll along the sidewalk and see the stars dedicated to your favorite celebrities. As you walk, you'll be surrounded by the glitz and glamour of Hollywood's rich history. Each star represents a unique story, from the iconic actors and actresses who have graced the silver screen to the talented musicians who have topped the charts.
Don't forget to capture a selfie with the iconic Hollywood sign in the background! This towering symbol of the entertainment industry is a must-see for any visitor to Los Angeles. As you stand in its presence, you can't help but feel the magic and allure that has drawn countless dreamers to this city of dreams. The Hollywood sign serves as a reminder that anything is possible in the land of opportunity.
Next, make your way to the Griffith Observatory, perched on the hills overlooking the city. Here, you can immerse yourself in the wonders of the universe at the planetarium. Step inside and be transported to distant galaxies, as you learn about the mysteries of space and time. The planetarium's state-of-the-art technology brings the cosmos to life, allowing you to witness the birth of stars and the dance of planets.
After exploring the planetarium, step outside and take in breathtaking views of the sprawling cityscape. The Griffith Observatory offers panoramic vistas that stretch as far as the eye can see. From this vantage point, you can marvel at the vastness of Los Angeles, with its towering skyscrapers, bustling streets, and endless possibilities.
And no visit to Los Angeles would be complete without a trip to The Getty Center, a world-class art museum where you can admire masterpieces from various periods. As you wander through the galleries, you'll encounter works of art that span centuries, from ancient sculptures to modern installations. The Getty Center's collection showcases the diversity and richness of human creativity, offering a glimpse into the artistic expressions of different cultures and eras.
Take your time as you explore the museum, allowing each artwork to captivate your imagination and evoke emotions within you. Whether you're a seasoned art enthusiast or a casual observer, The Getty Center has something to offer everyone. From the serene gardens that surround the museum to the stunning architecture that houses the art, every aspect of this cultural landmark is designed to inspire and delight.
Unleashing the Foodie in You
Los Angeles is a food lover's paradise, offering a diverse range of culinary delights. Start your gastronomic adventure by exploring the city's vibrant food truck scene. From mouthwatering tacos to gourmet burgers, these mobile kitchens serve up a delicious array of flavors that will satisfy your cravings.
If you're in the mood for a fine dining experience, Los Angeles has plenty to offer. Indulge in delectable cuisine crafted by world-renowned chefs at the city's upscale restaurants. From trendy fusion dishes to classic steakhouse fare, you'll find a culinary experience that suits your taste.
But the food scene in Los Angeles doesn't stop at food trucks and fine dining. For those seeking unique dining experiences, the city is a treasure trove of hidden gems. Venture off the beaten path and discover hole-in-the-wall eateries serving authentic international cuisine. From mom-and-pop Mexican taquerias to family-run Thai restaurants, these hidden gems offer a taste of culture and tradition.
Los Angeles is also home to trendy cafes that not only serve delicious food but also create Instagram-worthy dishes. From colorful smoothie bowls topped with fresh fruits and edible flowers to artisanal lattes with intricate latte art, these cafes are a feast for the eyes as well as the taste buds. So don't forget to snap a photo before you take your first bite!
For those who appreciate the farm-to-table movement, Los Angeles has an abundance of farm-to-table restaurants that showcase the freshest local ingredients. These establishments work closely with local farmers and suppliers to ensure that every dish is made with the highest quality produce. From seasonal salads bursting with flavor to sustainably sourced seafood, you can indulge in guilt-free dining while supporting local farmers.
Whether you're a food truck enthusiast, a fine dining connoisseur, or an adventurous eater looking for hidden gems, Los Angeles has something to satisfy every foodie's cravings. So pack your appetite and get ready to embark on a culinary journey through the flavors of the city.
Experiencing LA's Vibrant Nightlife
When the sun sets, Los Angeles comes alive with its vibrant nightlife. Start your evening on the Sunset Strip, a legendary stretch of road known for its iconic clubs and live music venues. Dance the night away to the sound of your favorite tunes or catch a live performance by up-and-coming artists.
For a more relaxed atmosphere, head to one of the city's rooftop bars. Sip on craft cocktails while enjoying panoramic views of the sparkling city lights. With its glamorous ambiance and chic decor, a rooftop bar is the perfect place to unwind and soak in the lively atmosphere.
If you're in the mood for some laughter, Los Angeles is home to renowned comedy clubs. Get ready to be entertained by talented comedians who will have you laughing until your sides hurt. Remember to book your tickets in advance, as these shows tend to sell out quickly!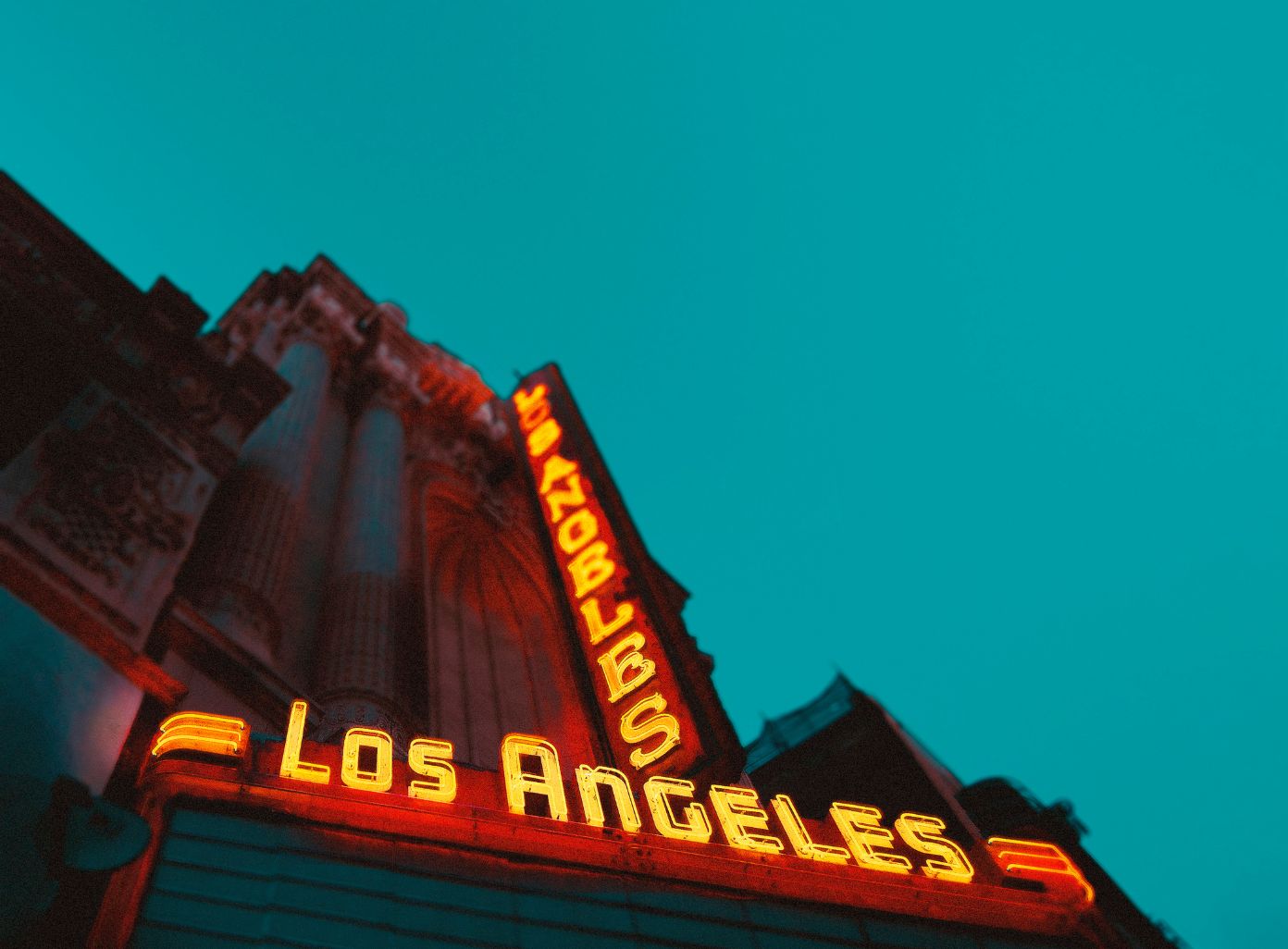 Outdoor Adventures in Los Angeles
Escape the hustle and bustle of the city and embrace the natural beauty that surrounds Los Angeles. Lace up your hiking boots and explore the numerous hiking trails in the area. From scenic coastal paths to challenging mountain treks, there's a trail for every fitness level and scenery preference.
With its stunning coastline, Los Angeles offers an array of beach activities for water enthusiasts. Try your hand at surfing, paddleboarding, or simply relax on the sandy shores while soaking up the California sun. The beach culture in Los Angeles is vibrant and laid-back, making it the perfect place to unwind and enjoy the ocean breeze.
In addition to its beaches, Los Angeles boasts an impressive collection of public parks and gardens. Take a leisurely stroll through the tranquil Japanese Garden or explore the vast expanse of Griffith Park, known as one of the largest urban parks in North America. These green spaces provide a welcome respite from the city's hustle and bustle.
With these 25 exciting things to do in Los Angeles, your visit to the City of Angels will be an unforgettable adventure. Immerse yourself in the glamour of Hollywood, indulge your taste buds with culinary delights, experience the vibrant nightlife, and connect with nature in this diverse and captivating city. Los Angeles truly has something for everyone, so pack your bags and get ready to make lasting memories!