Planning a trip to Memphis? Get ready to be amazed by the city's vibrant music scene, rich history, outdoor adventures, unique culinary delights, and fantastic shopping experiences. From exploring iconic music venues to indulging in mouthwatering dishes, Memphis has something for everyone. Here are 25 exciting things to do in this incredible city.
Exploring the Music Scene in Memphis
When it comes to music, Memphis is a true paradise. Start your exploration by visiting must-visit music venues like the legendary Sun Studio, where Elvis Presley and Johnny Cash recorded their first songs. Feel the energy of Beale Street, known as the "Home of the Blues," with its vibrant atmosphere and live music pouring out from every corner. And don't forget to catch a show at the iconic Orpheum Theatre, a beautifully restored historic venue.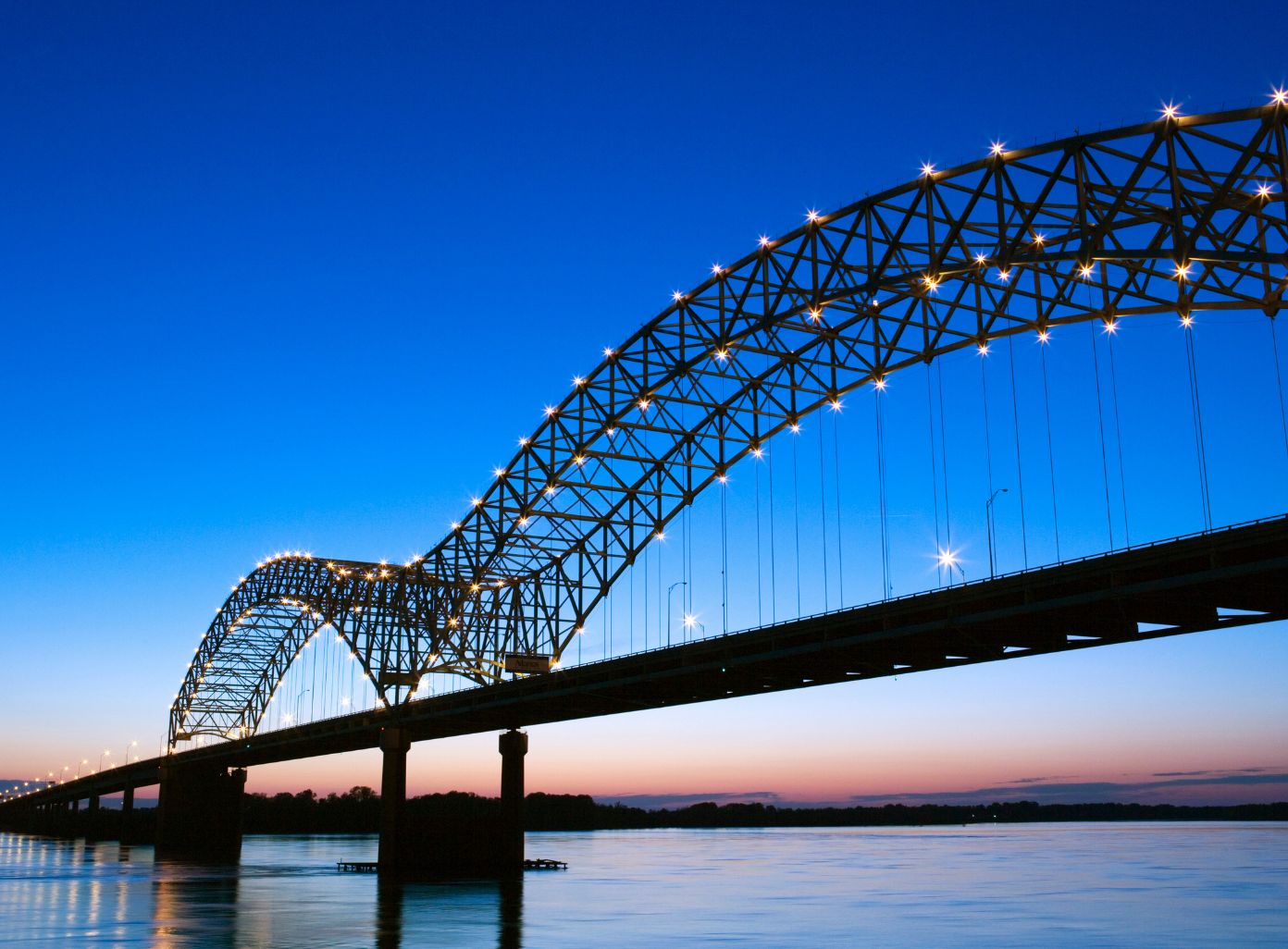 Must-Visit Music Venues
Immerse yourself in the soulful sounds of Memphis by checking out iconic music venues like the famous Stax Museum of American Soul Music. Marvel at the history and artifacts that capture the essence of this influential genre. Head over to the Blues Hall of Fame Museum and pay tribute to the legendary musicians who shaped the blues.
Annual Music Festivals and Events
Music festivals are a big part of the Memphis experience. Make sure to plan your visit around events like the Beale Street Music Festival, where you can enjoy live performances by renowned artists across various genres. Don't miss the Memphis in May International Festival, featuring cultural celebrations, music, and mouthwatering food.
Delving into Memphis' Rich History
Venture into the past and discover the historic landmarks and monuments that make Memphis so unique. Visit the National Civil Rights Museum at the Lorraine Motel, where Dr. Martin Luther King Jr. was assassinated. Explore the stunning Graceland, the former home of Elvis Presley, and immerse yourself in the life and legacy of the King of Rock 'n' Roll.
Historic Landmarks and Monuments
Take a leisurely stroll along the Mississippi Riverfront and admire the beautiful views while learning about the city's history. Explore the historic Cotton Row, which was once the epicenter of the cotton industry. Marvel at the architectural beauty of the Victorian Village, where you can step back in time and experience life in the 19th century.
Museums and Cultural Centers
Dive deeper into Memphis' rich history by visiting museums and cultural centers like the Dixon Gallery and Gardens, which houses an impressive collection of art and beautiful gardens. Explore the Pink Palace Museum with its fascinating exhibits on natural history, science, and the history of Memphis. Don't forget to stop by the Center for Southern Folklore, where you can immerse yourself in the vibrant traditions and culture of the South.
Outdoor Adventures in Memphis
Escape the hustle and bustle of the city and enjoy some outdoor adventures in Memphis. Discover the stunning Overton Park, with its trails, picnic spots, and beautiful landscapes. Take a paddleboat ride along the Mississippi River and soak in the breathtaking views. If you're feeling more adventurous, try your hand at paddleboarding or kayaking on one of the city's many lakes and rivers.
Parks and Nature Reserves
Memphis is blessed with a multitude of parks and nature reserves. Explore Shelby Farms Park, one of the largest urban parks in the United States, featuring walking trails, a lake, and even a zip line adventure. Visit the beautiful Botanic Garden, where you can wander through lush gardens and admire the stunning flora. Don't miss the chance to explore Meeman-Shelby Forest State Park, offering hiking, camping, and fishing opportunities.
Water Activities and Sports
Get your adrenaline pumping by trying out water activities like jet skiing or wakeboarding on the Mississippi River. If you're a fishing enthusiast, charter a boat and spend a relaxing day casting your line into the river or one of the nearby lakes. For a more laid-back experience, take a riverboat cruise and enjoy a delicious meal as you take in the sights and sounds of Memphis.
Memphis' Unique Culinary Delights
No visit to Memphis is complete without sampling the city's unique culinary delights. Indulge in mouthwatering barbecue at iconic eateries like Central BBQ or rendezvous with its famous dry-rub ribs. Try the legendary fried chicken and soul food at Gus's World Famous Fried Chicken or the Arcade Restaurant, the oldest café in Memphis.
Famous Memphis Eateries
Experience the flavors of Memphis at famous eateries like the Peabody Hotel, where you can savor delicious Southern cuisine while surrounded by elegance. Don't miss the chance to try some delicious soul food at the Four Way Restaurant, a historic establishment that has been feeding Memphians for over 70 years. Be sure to leave room for a slice of sweet potato pie or a serving of banana pudding!
Food and Drink Festivals
If you're a food lover, time your visit to coincide with one of Memphis' food and drink festivals. Get your taste buds tingling at the World Championship Barbecue Cooking Contest, where you can sample mouthwatering dishes from some of the best pitmasters in the world. For beer enthusiasts, the Memphis Brewfest offers a chance to enjoy a wide variety of craft beers from local breweries.
Shopping Experiences in Memphis
Memphis is a haven for shopaholics. Discover unique and locally made treasures at local markets and boutiques. Explore the vibrant Cooper-Young neighborhood, known for its eclectic shops, art galleries, and vintage stores. If you prefer a more traditional shopping experience, visit one of the city's shopping malls and outlets.
Local Markets and Boutiques
Get lost in the eclectic mix of shops and boutiques in the Broad Avenue Arts District, where you can find handcrafted jewelry, artwork, and vintage clothing. Don't miss out on the charm of South Main, a historic neighborhood filled with antique shops, art galleries, and unique boutiques. And if you're looking for locally sourced goods, head to the farmers' markets dotted around the city.
Shopping Malls and Outlets
Score some great deals at shopping malls and outlets like the Wolfchase Galleria, offering a wide range of stores from high-end fashion to popular brands. Explore the Tanger Outlets, known for its discounted prices and a variety of stores. And for a unique shopping experience, visit The Shops of Saddle Creek, an outdoor lifestyle center boasting upscale boutiques and fantastic dining options.
With so many exciting things to do in Memphis, your trip is guaranteed to be unforgettable. Whether you're a music aficionado, a history buff, an outdoor enthusiast, a food lover, or a shopaholic, Memphis has something to offer. Immerse yourself in the city's vibrant culture, explore its rich past, indulge in its delicious cuisine, and have a shopping spree to remember. Get ready for an adventure-packed journey through the heart and soul of Memphis!