Phoenix, the vibrant capital city of Arizona, offers an incredible array of activities for visitors of all interests. From breathtaking natural wonders to captivating cultural experiences and mouthwatering culinary adventures, there is something for everyone in the Valley of the Sun. Whether you're a nature enthusiast, an art lover, a foodie, or a shopaholic, Phoenix will not disappoint. Here are 25 exciting things to do in Phoenix that will make your visit truly unforgettable.
Exploring the Great Outdoors in Phoenix
Hiking Trails Worth Visiting
Phoenix, Arizona, is a paradise for outdoor enthusiasts, offering an extensive network of hiking trails that cater to all skill levels. One of the most popular trails is Camelback Mountain, known for its challenging ascent and breathtaking views. As you make your way up the mountain, you'll be rewarded with panoramic vistas of the city skyline and the surrounding desert landscape. Don't forget to bring plenty of water and sunscreen to stay hydrated and protected from the intense Arizona sun.
If you prefer a more leisurely hike, head to Papago Park, located just minutes from downtown Phoenix. This unique park is home to stunning sandstone formations that have been sculpted by wind and water over millions of years. Take a stroll along the trails and marvel at the natural beauty of these geological wonders. While you're there, don't miss the opportunity to visit the Desert Botanical Garden, which showcases a diverse collection of desert plants from around the world. Explore the garden's winding paths and discover the fascinating adaptations that allow these plants to thrive in the harsh desert environment.
Outdoor Adventure Activities
For those seeking an adrenaline rush, Phoenix offers a wide range of outdoor adventure activities. Embark on a thrilling hot air balloon ride and soar above the Sonoran Desert, taking in panoramic views of the city and its surroundings. As you float through the sky, you'll have a unique perspective on the vastness of the desert and the beauty of the Arizona landscape.
If you have an adventurous spirit, why not try zip-lining through the picturesque landscapes of Phoenix? Feel the rush of adrenaline as you glide through the air, surrounded by stunning natural scenery. Or, for a more rugged experience, go off-roading in the desert terrain. Hop on an ATV or a Jeep and navigate through the challenging trails, immersing yourself in the raw beauty of the Arizona desert.
Parks and Gardens in the City
While Phoenix is known for its vibrant city life, it also offers serene parks and gardens where you can escape the hustle and bustle. In addition to the Desert Botanical Garden mentioned earlier, there are other green spaces that are worth exploring.
For a taste of traditional Japanese landscaping, visit the Japanese Friendship Garden. This tranquil oasis features meticulously manicured gardens, tranquil ponds, and traditional Japanese architecture. Take a moment to relax and find inner peace as you wander through this serene setting.
If you're looking for a peaceful retreat, head to South Mountain Park and Preserve, one of the largest municipal parks in the United States. With over 16,000 acres of desert wilderness, this park offers endless opportunities for outdoor activities. Hike along the numerous trails, go horseback riding, or simply find a quiet spot to enjoy a picnic while taking in the stunning views of the city and the surrounding mountains.
Whether you're a hiking enthusiast, an adventure seeker, or someone who simply enjoys the beauty of nature, Phoenix has something to offer. From challenging trails and thrilling outdoor activities to serene parks and gardens, this vibrant city is a paradise for those who love to explore the great outdoors.
Phoenix's Rich Cultural Scene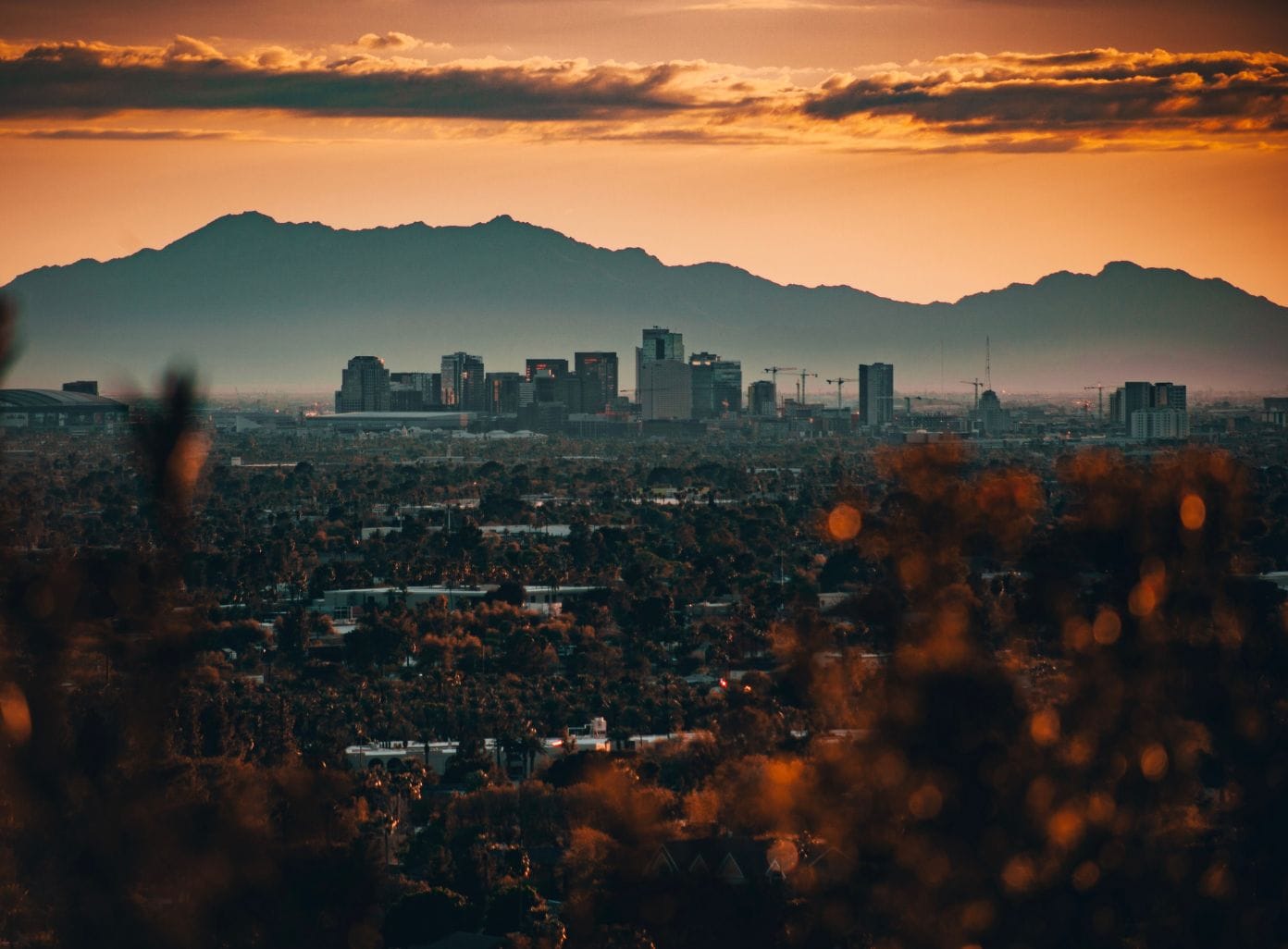 Must-Visit Museums and Galleries
Immerse yourself in Phoenix's rich cultural scene by exploring its world-class museums and galleries. The Phoenix Art Museum is a treasure trove of art from different periods and genres, while the Heard Museum offers a fascinating insight into Native American history and culture. For a unique experience, visit the Musical Instrument Museum, home to a vast collection of musical instruments from around the globe.
Theatres and Live Performances
Experience the vibrant performing arts scene in Phoenix by catching a show at one of its many theatres and performance venues. The Orpheum Theatre, with its stunning architecture and rich history, hosts a variety of concerts, plays, and ballet performances. The Herberger Theater Center is another popular venue, showcasing a diverse range of theatrical productions and live performances throughout the year.
Music and Nightlife in Phoenix
Phoenix's nightlife comes alive with its thriving music scene. Explore the vibrant Roosevelt Row Arts District, where you can discover live music venues and trendy bars. Catch a concert at the iconic Crescent Ballroom or enjoy an evening of jazz at The Nash. If you're looking for a unique experience, visit Valley Bar, a hidden underground venue known for its eclectic lineup of bands and artists.
Food and Drink Experiences in Phoenix
Top-Rated Restaurants in Phoenix
Phoenix is a haven for food lovers, offering a diverse culinary landscape that caters to every taste and preference. Indulge in globally influenced cuisine at renowned restaurants such as FnB, where the menu showcases the best of Arizona's local produce. For an unforgettable dining experience, make a reservation at Nobuo at Teeter House, serving innovative Japanese-inspired dishes.
Unique Food Tours
Discover the flavors of Phoenix on a food tour that takes you through the city's culinary hotspots. Sample traditional Mexican dishes on a guided tour of the vibrant Barrio Café or taste delectable treats during a dessert tour of the charming Old Town Scottsdale. From food trucks to fine dining establishments, these tours will tantalize your taste buds and introduce you to the city's culinary scene.
Local Wineries and Breweries
Phoenix's craft beer and wine scene has been rapidly gaining recognition. Take a tour of local breweries such as Wren House Brewing Company or visit wineries in the nearby Verde Valley, where you can savor award-winning wines and enjoy stunning vineyard views. Don't miss the opportunity to indulge in unique brews and local wines that perfectly complement Phoenix's warm climate.
Shopping Destinations in Phoenix
Best Shopping Malls and Districts
If shopping is your guilty pleasure, Phoenix has plenty to offer. Explore Biltmore Fashion Park, an upscale outdoor shopping center featuring designer brands and luxury boutiques. For a more eclectic experience, visit Melrose District, known for its vintage shops and quirky boutiques. And if you're in search of great deals, head to Arizona Mills, a sprawling outlet mall with over 185 stores.
Local Markets and Boutiques
For a unique shopping experience, browse the local markets and boutiques in Phoenix. The Open Air Market at the Phoenix Public Market is a vibrant gathering of local farmers, artisans, and food vendors, offering everything from fresh produce to handmade crafts. Explore the Roosevelt Row Artists' Market, where you can find one-of-a-kind artwork and handcrafted treasures.
With its abundant natural beauty, thriving arts and culture scene, delectable cuisine, and diverse shopping options, Phoenix truly has something for everyone. Explore this dynamic city and embark on a journey that will leave you with unforgettable memories. Discover the 25 exciting things to do in Phoenix and let the Valley of the Sun captivate your senses.