San Diego, known for its beautiful beaches and sunny weather, offers a multitude of exciting activities and attractions for visitors of all ages. Whether you're a fan of city life, outdoor adventures, cultural experiences, or indulging in delicious cuisine, San Diego has it all. In this article, we'll explore 25 enticing things to do to make the most of your time in this vibrant city.
Exploring the Vibrant City Life
Stepping into downtown San Diego is like stepping into a world of endless possibilities. From the bustling streets lined with skyscrapers to the historic buildings that tell tales of the city's rich past, there's something for everyone here.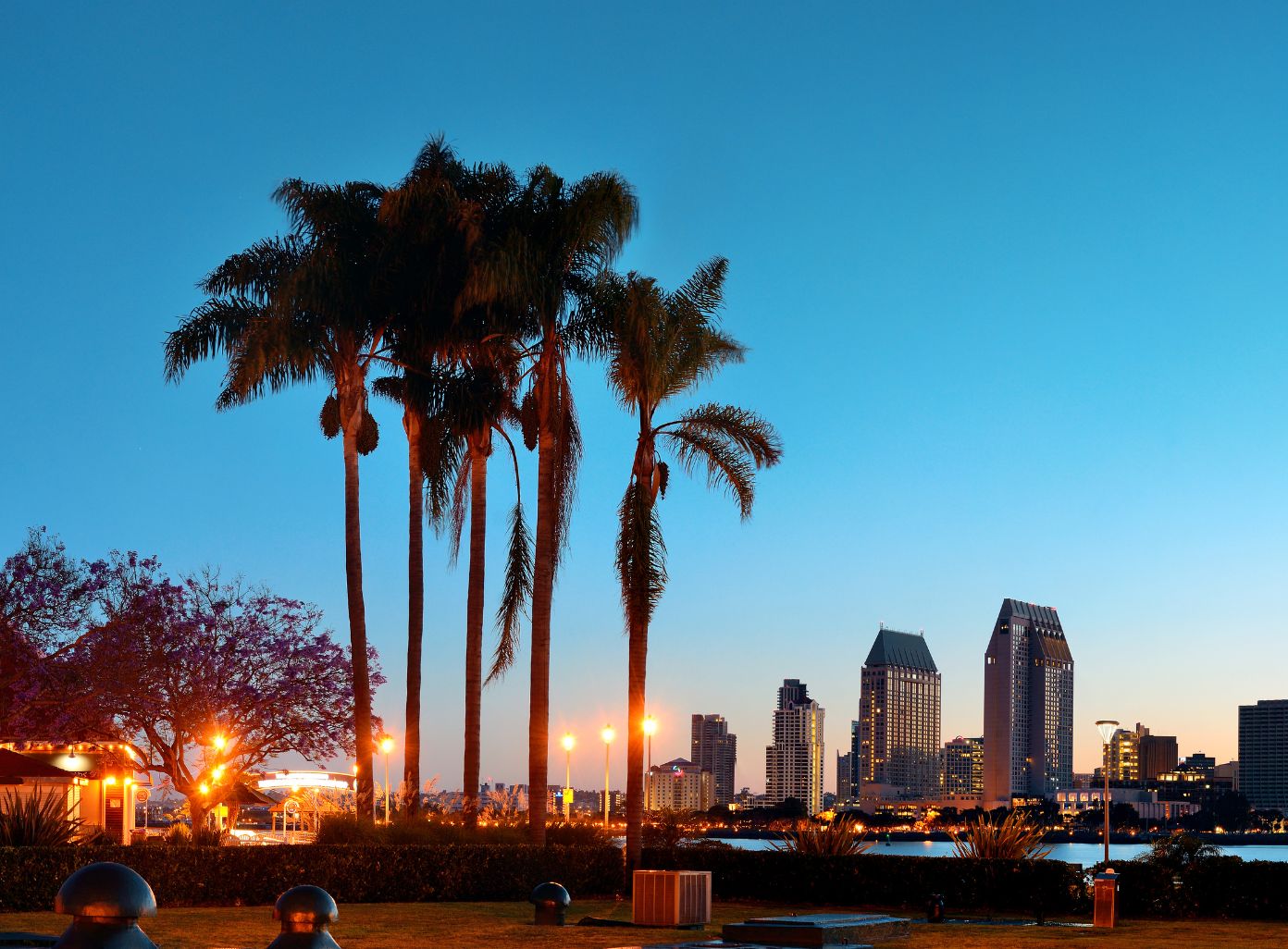 Discovering Downtown San Diego
Begin your exploration by wandering around downtown San Diego, where you'll find a mix of modern attractions and historic landmarks. Explore the iconic Gaslamp Quarter, a vibrant district filled with trendy restaurants, chic boutiques, and lively nightlife.
Marvel at the stunning architecture of the historic Victorian-era buildings that have been beautifully preserved. Take a leisurely stroll along the Embarcadero and enjoy breathtaking views of the San Diego Bay.
Nightlife and Entertainment Hotspots
When the sun goes down, the energy in San Diego only gets stronger. The city comes alive with an array of nightlife and entertainment options that will keep you entertained until the early hours.
Visit the lively bars and clubs in the Gaslamp Quarter, where live music fills the air and the dance floors are always packed. Catch a Broadway show or a concert at one of the many theaters located downtown.
Shopping Destinations in the City
If shopping is your passion, San Diego has you covered. From high-end luxury brands to unique boutiques, there are countless shopping destinations to satisfy your retail cravings.
Head to Fashion Valley, a premier shopping center showcasing designer labels and upscale stores. For a more eclectic shopping experience, visit Seaport Village, a waterfront complex with a mix of local shops, art galleries, and eateries.
Outdoor Activities and Adventures
Escape the confines of the city and immerse yourself in San Diego's picturesque outdoor landscape. With its temperate climate and stunning natural beauty, San Diego offers a wide range of outdoor activities and adventures.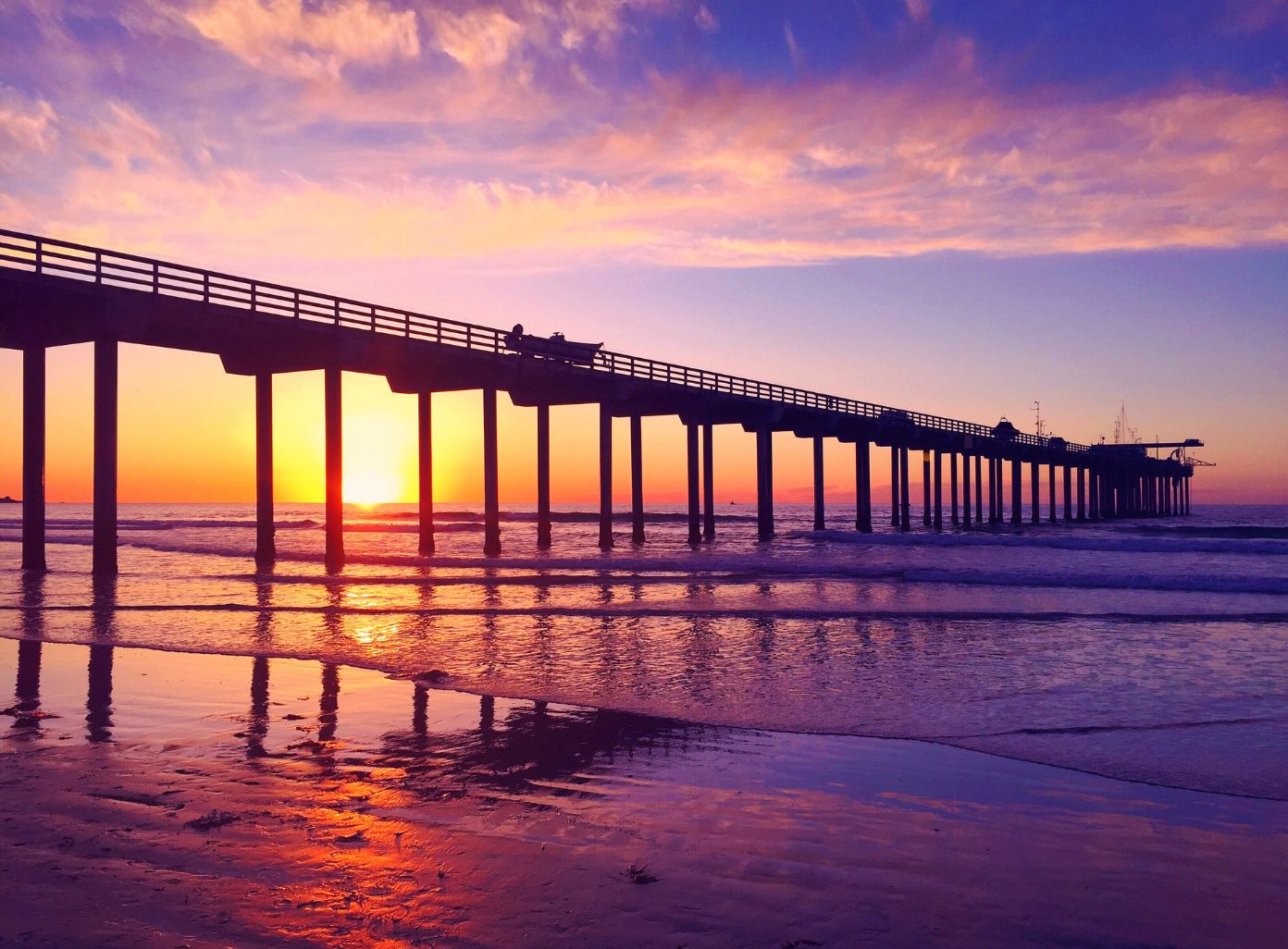 Beach Activities in San Diego
Spend a day basking in the sun on one of San Diego's pristine beaches. Whether you prefer the lively atmosphere of Mission Beach or the tranquility of La Jolla Cove, you'll find the perfect spot to relax and enjoy the ocean breeze.
Indulge in water sports such as surfing, paddleboarding, or kayaking. Explore the vibrant underwater world by snorkeling or scuba diving in the crystal-clear waters.
Hiking Trails Worth Exploring
For nature enthusiasts and fitness enthusiasts alike, San Diego offers an abundance of hiking trails with breathtaking views. Lace up your hiking boots and embark on an adventure through Torrey Pines State Natural Reserve.
Discover the beauty of the Anza-Borrego Desert State Park as you hike through its rugged landscapes and encounter unique flora and fauna along the way. Don't forget to capture stunning photos of the panoramic vistas.
Water Sports for the Adventurous
If you seek adrenaline-pumping activities, San Diego won't disappoint. Take a thrilling jet ski ride along the coastline, feeling the rush of the wind in your hair as you zip through the waves.
Try your hand at parasailing and soar high above the water, enjoying breathtaking views of the city skyline. For the ultimate adventure, go on a deep-sea fishing excursion and reel in the catch of the day.
Cultural Experiences in San Diego
Immerse yourself in the diverse cultural scene of San Diego, where history, art, and music converge to create a vibrant tapestry of experiences.
Historic Sites and Landmarks
Explore San Diego's rich history by visiting its prominent historic sites and landmarks. Discover the iconic USS Midway Museum, an aircraft carrier-turned-museum that offers a fascinating look into the world of naval aviation.
Step back in time at Old Town San Diego State Historic Park, where you can stroll through preserved buildings from the 19th century and learn about the city's early days. Don't forget to sample authentic Mexican cuisine at one of the many restaurants in the area.
Art Galleries and Museums
San Diego's art scene is thriving, with numerous galleries and museums showcasing a wide range of artistic styles and mediums. Visit the San Diego Museum of Art, home to a vast collection of European masterpieces.
Explore the contemporary art exhibits at the Museum of Contemporary Art San Diego. For a unique experience, head to Barrio Logan, a neighborhood known for its vibrant street art and galleries.
Music and Performing Arts Scene
San Diego boasts a vibrant music and performing arts scene, offering something for every taste. Catch a concert by the San Diego Symphony at the picturesque waterfront venue, the Embarcadero Marina Park South.
Enjoy a night of laughter at one of the comedy clubs in the city, where talented comedians will have you in fits of laughter. For a taste of Broadway, attend a performance at the historic Old Globe Theatre in Balboa Park.
San Diego's Culinary Delights
No visit to San Diego is complete without indulging in its diverse and delicious culinary offerings. From fresh seafood to international cuisine, the city is a food lover's paradise.
Best Local Restaurants and Cafes
Discover the flavors of San Diego by dining at some of its best local restaurants and cafes. Taste the catch of the day at The Fish Market, a waterfront seafood restaurant renowned for its fresh fare.
Indulge in mouthwatering Mexican cuisine at Cafe Coyote, known for its authentic flavors and vibrant atmosphere. Don't forget to try the famous California burrito, a local specialty that combines Mexican and American flavors.
Food and Wine Festivals
To truly immerse yourself in San Diego's culinary scene, plan your visit around one of its many food and wine festivals. From the San Diego Bay Wine + Food Festival to the San Diego Brew Fest, there's an event for every palate.
Sample an array of gourmet dishes and premium wines from local chefs and wineries. Engage in cooking demonstrations and workshops led by renowned culinary experts.
Unique Dining Experiences
For a truly memorable dining experience, venture beyond traditional restaurants and immerse yourself in unique culinary adventures. Indulge in a sunset dinner cruise, where you can enjoy gourmet cuisine while taking in breathtaking views of the San Diego skyline.
Embark on a food tour and savor a variety of delicious bites as you explore different neighborhoods and learn about their culinary history. For the ultimate epicurean adventure, book a table at one of the city's exclusive rooftop restaurants and enjoy a meal with panoramic views.
With its vibrant city life, outdoor adventures, cultural experiences, and culinary delights, San Diego truly has something for everyone. Whether you're an adrenaline junkie, history buff, or food lover, this sunny city will captivate you with its myriad of exciting things to do. Plan your trip to San Diego today and embark on a journey that promises unforgettable memories.