Welcome to Destin, Florida, a beach lover's paradise filled with endless opportunities for fun and adventure. Whether you're looking to soak up the sun on pristine beaches or explore the local attractions, Destin has something for everyone. In this article, we'll take you through 25 exciting things to do in Destin, guaranteeing an unforgettable vacation experience. So grab your sunscreen and let's dive in!
Exploring the Beaches of Destin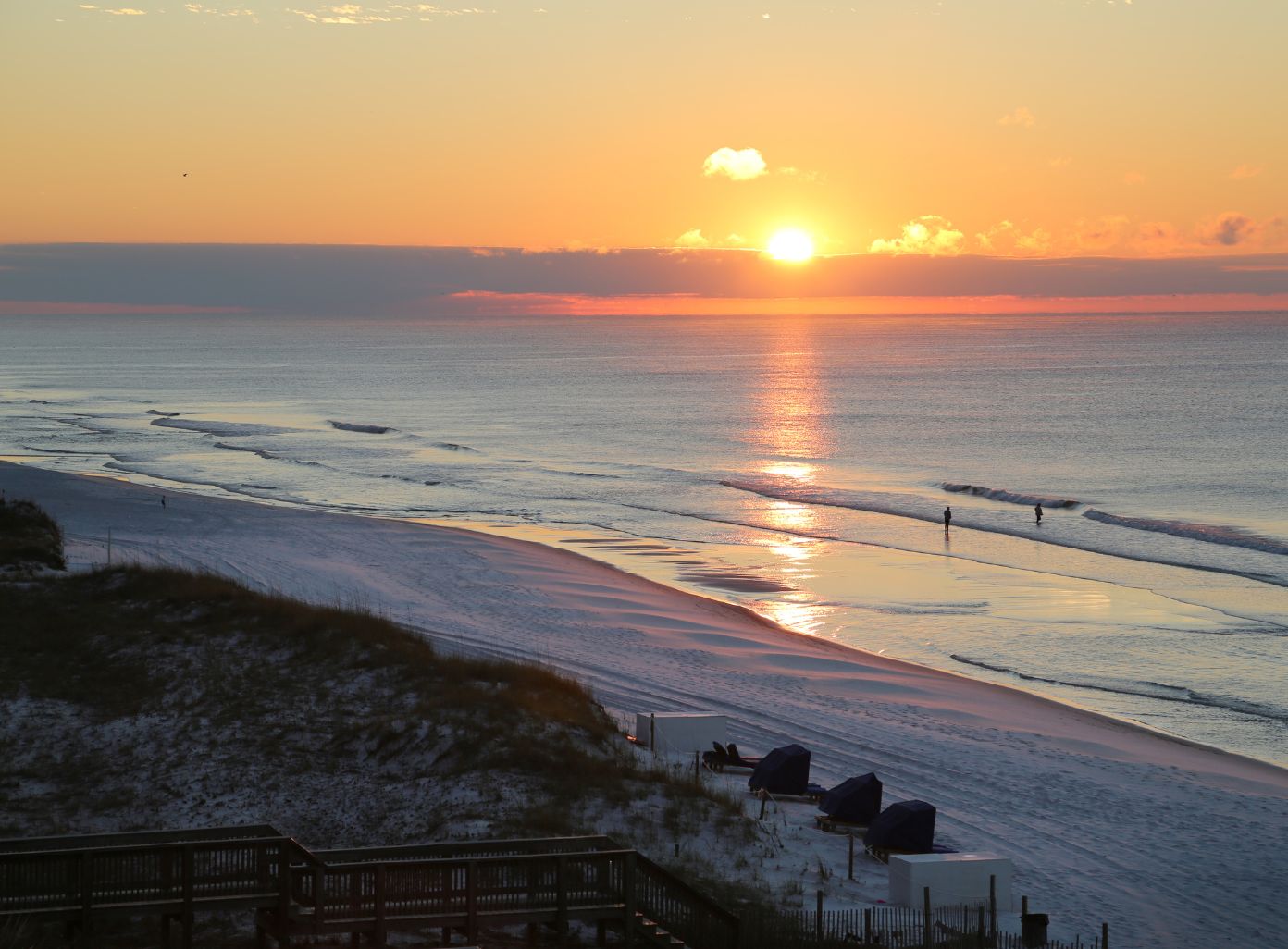 When it comes to beaches, Destin is the place to be. The white sand and crystal-clear waters create a picture-perfect backdrop for relaxation and fun. Let's start our beach exploration with a visit to the unique charm of Henderson Beach State Park. This paradise offers nature trails, picnic areas, and some of the most breathtaking views of the Gulf of Mexico.
If you're in search of family-friendly fun, Crystal Sands Beach is the ideal spot. Here, kids can build sandcastles, splash in the gentle waves, and enjoy quality time with loved ones. The beach is also home to a variety of marine life, making it a great place for snorkeling and exploring the underwater world. Crystal Sands Beach is known for its vibrant seashells, which can be collected as souvenirs or used for crafts.
For those looking for a more secluded escape, head to James Lee Park Beach. Its serene ambiance and tranquil waters make it a hidden gem along the coastline. The beach is surrounded by lush dunes and tall sea grass, creating a sense of privacy and tranquility. Visitors can take long walks along the shore, enjoying the sound of the waves and the gentle sea breeze. James Lee Park Beach is also a popular spot for birdwatching, with a variety of coastal birds making their home in the area.
After a day of exploring the beaches, be sure to catch a mesmerizing sunset over the Gulf of Mexico. The golden hues reflecting off the water create a truly magical experience. Whether you choose to watch the sunset from the comfort of a beach chair or take a romantic stroll along the shoreline, the beauty of Destin's beaches will leave you in awe.
Outdoor Activities in Destin
Destin is not just about beaches; it's also a playground for outdoor enthusiasts. One of the must-try activities is embarking on a deep-sea fishing adventure. With experienced captains and state-of-the-art equipment, you'll have the opportunity to reel in the big catch and create lasting memories.
Imagine yourself standing on the deck of a fishing boat, surrounded by the vast expanse of the open sea. The sun is shining brightly, casting a golden glow on the water. You feel the excitement building as you cast your line into the deep blue, waiting for that exhilarating tug that signals a bite. With each pull, you can feel the strength of the fish as you battle to bring it aboard. The thrill of the chase, the anticipation of what lies beneath the surface, and the satisfaction of a successful catch make deep-sea fishing an unforgettable experience.
If you prefer a more relaxed outdoor experience, hop on a dolphin watching tour. As you sail along the shimmering waters, you'll witness these majestic creatures gracefully swimming alongside your boat. It's a truly magical encounter that will leave you in awe.
Imagine the gentle breeze caressing your face as you glide through the water, the sound of the waves lapping against the hull creating a soothing rhythm. Suddenly, a pod of dolphins appears, their sleek bodies leaping gracefully out of the water. You watch in wonder as they playfully chase each other, their tails splashing and creating a beautiful display. The sight of these intelligent creatures in their natural habitat is a humbling experience, reminding us of the beauty and diversity of marine life.
For thrill-seekers, parasailing over the Emerald Coast is an absolute must. Soar above the breathtaking shoreline, feeling the rush of adrenaline as you take in the panoramic views. It's an experience that will make your heart race and leave you with an unparalleled sense of freedom.
Imagine being suspended in the air, the wind rushing past you as you soar high above the sparkling waters. The panoramic views of the coastline stretch out before you, revealing the stunning beauty of Destin from a whole new perspective. The thrill of being suspended in the sky, the feeling of weightlessness as you glide through the air, and the sense of freedom that comes with it are truly exhilarating. Whether you're a seasoned adventurer or trying parasailing for the first time, this adrenaline-pumping activity is guaranteed to leave you with memories that will last a lifetime.
Destin's Local Attractions
While the beaches and outdoor activities steal the spotlight, Destin is also home to some incredible local attractions. Start by delving into the fascinating history of this coastal town at the Destin History & Fishing Museum. Uncover the tales of early settlers, learn about the rich fishing heritage, and explore the exhibits that bring the past to life.
If you're traveling with family, make a beeline for Big Kahuna's Water & Adventure Park. This exciting destination offers thrilling water slides, lazy rivers, and mini-golf, guaranteeing a day filled with laughter, joy, and unforgettable memories.
No visit to Destin would be complete without experiencing the vibrant energy of HarborWalk Village. This charming waterfront district is home to bustling shops, lively restaurants, and a calendar full of entertainment. Take a relaxing stroll, indulge in delicious cuisine, and maybe even catch a live concert or fireworks display.
Dining and Shopping in Destin
After all the excitement, it's time to indulge in Destin's culinary and shopping delights. With its proximity to the Gulf, seafood reigns supreme here. Treat your taste buds to a delectable array of seafood delights at Destin's best restaurants. From succulent shrimp to mouthwatering crab cakes, you'll experience flavors that will transport you straight to the sea.
And for the shopaholics, a shopping spree at Destin Commons is a must. This upscale open-air mall features a plethora of high-end retailers, unique boutiques, and tempting eateries. Whether you're in search of the latest fashion trends or one-of-a-kind souvenirs, this shopping haven has you covered.
Don't forget to explore the HarborWalk Village shops, where you'll find a treasure trove of unique finds. From beach-themed décor to handmade jewelry, there's something for everyone here. Take your time to browse, and don't be surprised if you stumble upon the perfect memento to commemorate your time in Destin.
With its stunning beaches, exciting outdoor activities, captivating attractions, and mouthwatering dining and shopping options, Destin truly has it all. Whether you're seeking relaxation, adventure, or a little bit of both, this Florida gem promises to deliver an unforgettable vacation experience. So pack your bags, leave your worries behind, and get ready to create memories that will last a lifetime. Destin is waiting for you!