Savannah, Georgia, known for its southern charm and rich history, is a city that offers a plethora of fun and exciting activities for visitors to enjoy. Whether you're exploring its historic district, immersing yourself in the vibrant art scene, indulging in delicious food, or experiencing the natural beauty of coastal Georgia, there is never a shortage of things to do in Savannah. So grab your walking shoes, your appetite, and your sense of adventure as we dive into the top 25 fun things to do in Savannah, Georgia.
Exploring Savannah's Historic District
When it comes to historic charm, Savannah's Historic District can't be beaten. This area is home to an impressive collection of architectural wonders that have withstood the test of time. As you stroll along the cobblestone streets, you'll find yourself in awe of the beautifully preserved buildings that date back to the 18th and 19th centuries.
Immerse yourself in the rich history of Savannah's Historic District as you explore its architectural gems. Each building tells a story, showcasing the craftsmanship and design of a bygone era. The district's streets are lined with row houses, mansions, and townhouses, each with its own unique architectural style. From the elegant Greek Revival mansions to the charming Victorian townhouses, there is something to captivate every architectural enthusiast.
Architectural Wonders in the Historic District
The historic district is a treasure trove of architectural marvels. From the iconic Forsyth Park with its stunning fountain to the magnificent Cathedral of St. John the Baptist, there is no shortage of architectural wonders to behold. The Cathedral of St. John the Baptist, with its towering spires and intricate stained glass windows, is a masterpiece of Gothic Revival architecture. Step inside and marvel at the grandeur of its interior, adorned with ornate details and beautiful artwork.
Don't miss the opportunity to visit the Mercer Williams House, made famous by the book and movie, "Midnight in the Garden of Good and Evil," for a glimpse into the city's fascinating past. This historic mansion showcases a blend of architectural styles, combining Greek Revival and Italianate influences. Explore the rooms filled with period furniture and decorative arts, and learn about the intriguing stories that surround this iconic house.
Famous Squares and Parks to Visit
Savannah is known for its charming squares and parks, each with its own unique character. Take a leisurely stroll through beautiful squares such as Chippewa Square and Madison Square, where you can admire the statues and monuments that pay tribute to the city's history. Chippewa Square is particularly famous for its appearance in the movie "Forrest Gump," where the iconic bench scene was filmed.
Forsyth Park, with its sprawling green spaces and majestic oak trees, is a must-visit for a picnic or a relaxing afternoon. As you wander through the park, you'll come across the stunning Forsyth Fountain, a symbol of Savannah's beauty and grace. Take a moment to sit on one of the park benches and soak in the peaceful atmosphere, surrounded by the sights and sounds of nature.
For a unique experience, visit the Savannah Botanical Gardens, located within the historic district. This hidden gem offers a tranquil escape from the bustling city streets. Explore the various themed gardens, including a rose garden, a camellia garden, and a native plant garden. Marvel at the vibrant colors and fragrant blooms as you meander through the pathways, discovering the beauty of Savannah's natural landscape.
Savannah's Rich Art Scene
Art enthusiasts will find Savannah to be a paradise, teeming with creativity and talent. The city is home to numerous art galleries and studios that showcase a wide range of artistic styles and mediums.
Top Art Galleries and Studios
Immerse yourself in Savannah's vibrant art scene by visiting the top art galleries and studios scattered throughout the city. From contemporary works to traditional masterpieces, you'll find a diverse range of artistic expressions. Don't miss the Telfair Museums, which house an impressive collection of American and European art, or the SCAD Museum of Art, showcasing cutting-edge contemporary works by emerging artists.
Outdoor Art and Street Murals
As you explore Savannah's streets, you'll soon discover that art is not limited to galleries alone. The city boasts an array of colorful street murals and outdoor art installations that breathe life into its historic walls. Keep your eyes peeled for these hidden gems as you wander through the city.
Food and Drink Experiences in Savannah
No visit to Savannah is complete without indulging in its unique Southern cuisine and vibrant craft beer scene. From traditional flavors to innovative culinary creations, the city offers a culinary experience like no other.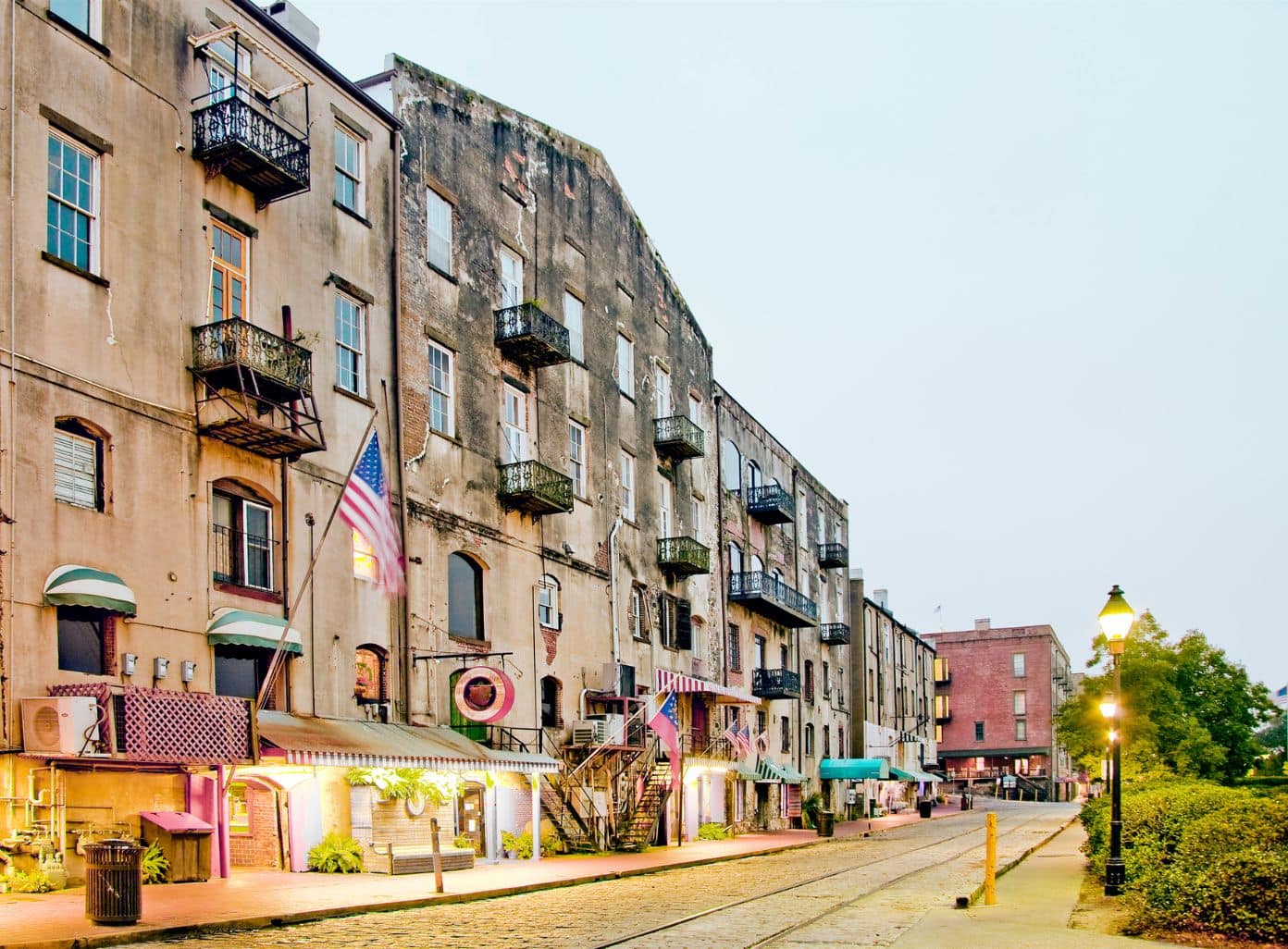 Unique Southern Cuisine Restaurants
Savannah is a food lover's dream come true, with its thriving restaurant scene offering a delightful range of Southern cuisine. From mouth-watering fried chicken and biscuits to delicious shrimp and grits, every bite is a taste of Southern hospitality. Make sure to try local favorites like Mrs. Wilkes Dining Room and The Olde Pink House, where traditional dishes are served with a side of historical charm.
Savannah's Thriving Craft Beer Scene
For beer enthusiasts, Savannah's craft beer scene is a must-visit. The city is home to several breweries that produce a wide selection of unique and flavorful craft beers. Take a brewery tour and sample some of the finest brews, or visit one of the many craft beer bars scattered throughout the city to enjoy a cold pint in a lively atmosphere.
Nature and Wildlife in Savannah
Savannah's natural beauty is equally captivating, offering a peaceful escape from the bustling city streets. Explore the coastal wonders and encounter fascinating wildlife that call this region home.
Coastal Georgia's Natural Beauty
Just a short drive from Savannah, you'll find the breathtaking natural beauty of coastal Georgia. Take a scenic hike along the trails of Skidaway Island State Park, where you can marvel at the marshlands and spot diverse bird species. For a truly unforgettable experience, book a kayak tour through the enchanting waterways and get up close and personal with the unique ecosystem.
Wildlife Encounters in Savannah
Savannah is not only known for its natural beauty but also for its abundant wildlife. Join a dolphin-watching tour along the coast, where you can witness these majestic creatures in their natural habitat. You may also come across sea turtles and manatees during your adventure. Don't forget your camera – these encounters will provide you with memories to last a lifetime.
Shopping in Savannah
No trip is complete without a bit of retail therapy, and Savannah offers a variety of shopping experiences to suit every taste.
Antique Shops and Boutiques
Savannah is home to a charming selection of antique shops and boutiques, where you can find unique treasures and one-of-a-kind souvenirs. Explore the cobblestone streets of the Historic District to discover hidden gems, or visit the bustling City Market, where local vendors showcase their handmade crafts and artwork.
Savannah's Local Markets
For a taste of the local flavor, head to one of Savannah's local markets. From the popular Forsyth Farmers' Market, where you can find fresh produce and artisanal goods, to the eclectic Starland Market, which hosts a rotating lineup of local vendors, these markets are a hub of community and creativity.
As you can see, Savannah, Georgia, offers an abundance of fun and exciting activities for every traveler. From exploring the historic district and immersing yourself in the art scene to indulging in delicious cuisine and experiencing the natural beauty that surrounds the city, there is something for everyone in this charming southern gem. So pack your bags, and get ready to create unforgettable memories as you embark on your adventure through Savannah's vibrant streets.