Austin, the capital of Texas, is a city that offers a plethora of exciting activities and attractions for visitors to enjoy. Whether you're a music enthusiast, a foodie, or an outdoor adventurer, there is something for everyone in this vibrant and eclectic city. Let's dive into some of the amazing things you can do in Austin!
Exploring Austin's Vibrant Downtown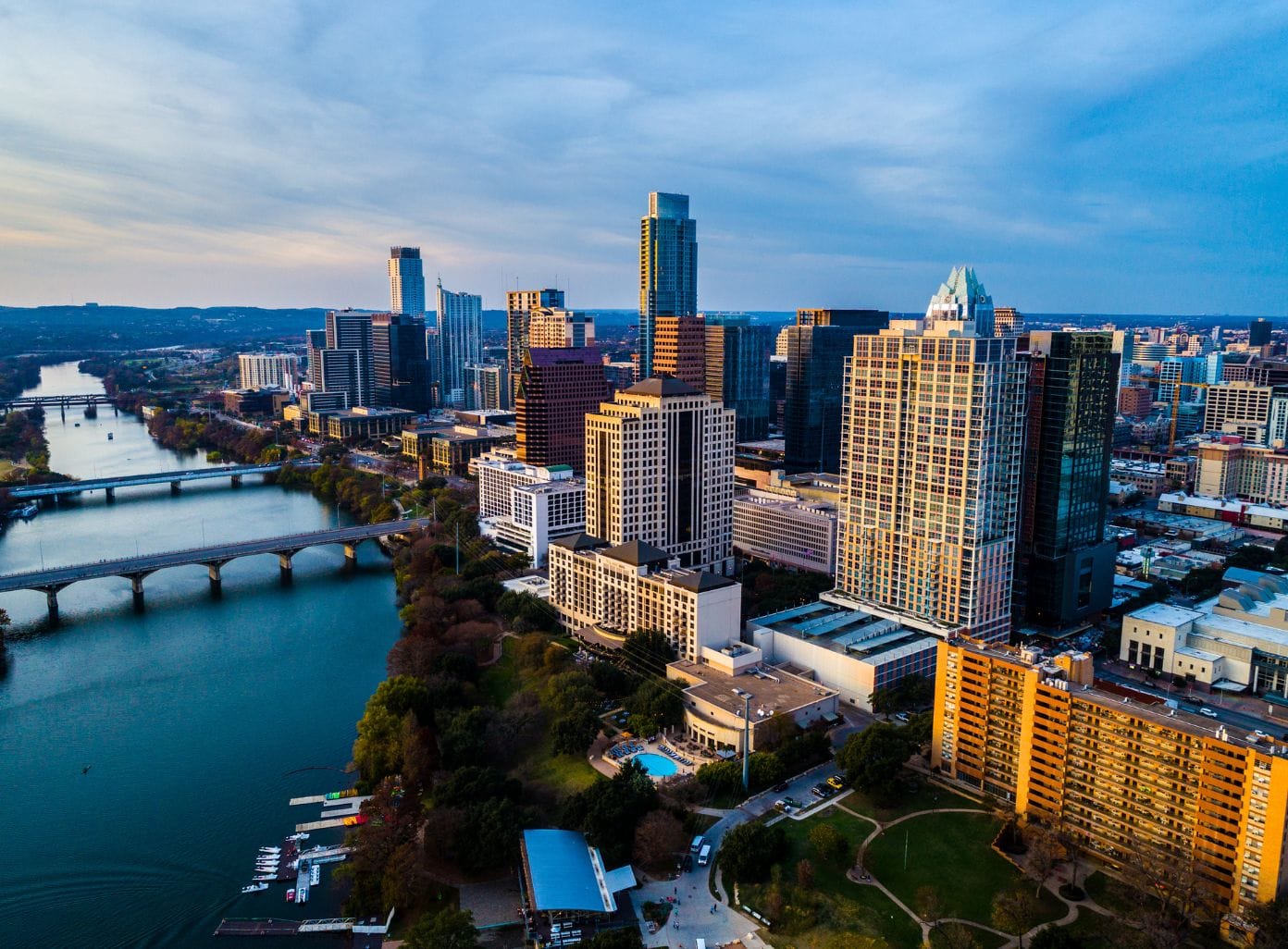 One of the best ways to start your Austin adventure is by exploring the vibrant downtown area. Here, you can find an array of must-visit landmarks, such as the Texas State Capitol and the iconic Paramount Theatre. Take a stroll down Congress Avenue to admire the beautiful architecture and vibrant street art.
If shopping is your thing, you're in luck! Austin boasts some of the best shopping destinations in Texas. Browse through the trendy boutiques and flagship stores along South Congress Avenue, or head to the Domain for upscale shopping and dining. Don't forget to stop by the iconic Waterloo Records, a music lover's paradise!
But there's more to downtown Austin than just landmarks and shopping. The city is also known for its vibrant music scene. As you explore the streets, you'll likely hear the sounds of live music floating through the air. From blues to country to indie rock, Austin has it all. Make sure to check out some of the local venues, like the legendary Antone's or the intimate Cactus Cafe, for an unforgettable night of music.
After all that exploring, you'll surely work up an appetite. Austin is known for its incredible food scene, offering a wide range of cuisines to satisfy any palate. Delight your taste buds at top-rated restaurants like Franklin Barbecue, where you can savor mouthwatering brisket, or indulge in some Tex-Mex at the famous Torchy's Tacos.
But it's not just about the famous eateries. Austin is also home to a thriving food truck culture. Wander through the streets and you'll find an abundance of food trucks offering everything from gourmet burgers to authentic Thai cuisine. Join the locals in line and experience the unique flavors and culinary creativity that Austin has to offer.
And let's not forget about the nightlife. Downtown Austin comes alive after dark with a variety of bars, clubs, and live music venues. Whether you're in the mood for a craft cocktail at a trendy rooftop bar or want to dance the night away to live music, you'll find plenty of options to suit your style. Don't miss the chance to experience the vibrant energy of Austin's nightlife scene.
As you explore downtown Austin, you'll also come across a number of beautiful parks and green spaces. Take a break from the hustle and bustle of the city and relax in the shade of a tree or have a picnic by the river. Zilker Park, with its sprawling green fields and stunning views of the city skyline, is a favorite among locals and visitors alike.
So, whether you're a history buff, a shopaholic, a foodie, a music lover, or simply someone who enjoys the vibrant energy of a bustling city, downtown Austin has something for everyone. Get ready to immerse yourself in the unique culture and charm of this vibrant Texan city.
Dive into Austin's Music Scene
No visit to Austin is complete without experiencing its legendary music scene. The city has been dubbed the "Live Music Capital of the World" for a reason! Check out iconic music venues like the historic Continental Club or the legendary Broken Spoke, where you can dance the night away to live music performances.
If you're lucky enough to visit during one of Austin's annual music festivals, such as South by Southwest (SXSW) or Austin City Limits Music Festival, you're in for a treat! Immerse yourself in the incredible atmosphere and enjoy performances by both established artists and up-and-coming talents.
Austin's music scene is not just limited to traditional venues. The city is filled with hidden gems and unique spots where you can discover new sounds and experiences. Take a stroll down South Congress Avenue, known as SoCo, and you'll find a vibrant mix of shops, restaurants, and live music venues. From indie rock to blues, there's something for everyone on this lively street.
For a taste of Austin's rich musical history, head to the East Side. This neighborhood is known for its eclectic mix of dive bars and intimate venues that showcase local talent. You might stumble upon a secret show or witness a jam session between seasoned musicians. The East Side is where the heart and soul of Austin's music scene truly come alive.
Speaking of local talent, Austin is home to a thriving community of musicians and artists. The city's support for emerging artists is evident in its numerous open mic nights and jam sessions. Whether you're a musician yourself or simply a music lover, these events provide a unique opportunity to connect with the local music community and discover the next big thing.
But Austin's music scene is not just about the performances. It's also about the culture and the people who make it all happen. The city is known for its laid-back and welcoming atmosphere, where musicians and fans alike come together to celebrate the power of music. From the friendly conversations at the bar to the spontaneous collaborations on stage, Austin's music scene is a testament to the spirit of creativity and collaboration.
So, whether you're a die-hard music fan or simply looking to explore a new city, Austin's music scene is sure to captivate and inspire you. From the iconic venues to the hidden gems, the annual festivals to the local talent, there's always something exciting happening in the Live Music Capital of the World. So grab your dancing shoes and get ready to dive into Austin's vibrant and eclectic music scene!
Outdoor Adventures in Austin
For nature lovers, Austin offers plenty of outdoor activities to enjoy. Explore the city's beautiful parks and trails, such as Zilker Park or the Barton Creek Greenbelt. Take a hike, have a picnic, or simply soak up the natural beauty surrounding you.
If you're seeking a little more adventure, head to Lady Bird Lake for some water activities. Rent a kayak or a stand-up paddleboard and glide along the tranquil waters, taking in the stunning skyline views. You can also go for a refreshing swim or try your hand at fishing.
Austin's Unique Neighborhoods
Austin is a city of diverse and unique neighborhoods, each with its own charm and character. Visit South Congress and immerse yourself in its vibrant energy. Explore the quirky shops, grab a coffee at one of the local cafes, and don't forget to snap a photo in front of the "I love you so much" mural.
East Austin is another neighborhood worth exploring, known for its eclectic mix of art galleries, food trucks, and live music venues. Take a stroll through the streets and discover hidden gems, such as the stunning "Greetings from Austin" mural.
Austin's Thriving Art Scene
Austin is home to a thriving art scene, with numerous renowned art galleries showcasing the works of talented local and international artists. Visit the Blanton Museum of Art, located on the University of Texas campus, to admire its impressive collection of modern and contemporary art.
For a more unconventional art experience, take a self-guided tour of Austin's vibrant street art and murals. Explore the vibrant East Austin neighborhood, where you can find colorful murals adorning the walls of buildings. Don't forget to pose for a photo in front of the iconic "Hi, How Are You" mural by Daniel Johnston.
In conclusion, Austin truly has something for everyone. Whether you spend your days exploring the vibrant downtown, immersing yourself in the local music scene, enjoying outdoor adventures, or discovering the city's unique neighborhoods and art scene, you're sure to have an unforgettable experience. So go ahead, pack your bags, and get ready to indulge in the amazing things that Austin has to offer!