Are you dreaming of a vacation filled with sun, sand, and endless excitement? Look no further than the beautiful state of Florida! With its stunning natural wonders, rich historical attractions, thrilling theme parks, and unique experiences, this sun-drenched paradise truly has something for everyone. Get ready to discover 50 exciting things to do in Florida and make unforgettable memories that will last a lifetime.
Exploring Florida's Natural Wonders
Unforgettable Beach Experiences
Start your Floridian adventure by diving headfirst into its breathtaking beaches. With over 1,300 miles of coastline, you'll find a sandy paradise no matter where you go. Explore the pristine white sands of Clearwater Beach, known for its crystal-clear waters perfect for snorkeling and swimming. For a unique experience, head to Sanibel Island, renowned for its seashell-covered beaches where you can indulge in the joy of treasure hunting. Or, if you're seeking tranquility, visit Bahia Honda State Park in the Keys, where calm turquoise waters await.
As the sun dips below the horizon, don't miss the chance to witness a mesmerizing sunset. Grab a cozy beach towel and settle in for a front-row seat as the sky transforms into a kaleidoscope of vibrant colors.
Wildlife Encounters in Florida
Florida is home to an incredible array of wildlife, and getting up close and personal with these fascinating creatures is an absolute must. Embark on an unforgettable airboat tour across the Everglades, where you can spot alligators, herons, and even the elusive Florida panther. For a truly unique experience, head to Crystal River, where you can swim with gentle manatees, affectionately known as "sea cows." Snorkeling alongside these magnificent creatures is an awe-inspiring adventure you won't soon forget.
For bird enthusiasts, a visit to the Dry Tortugas National Park is a must. Located 70 miles off the coast of Key West, this remote paradise is home to an abundance of bird species, including the magnificent frigatebird. Witness their majestic flights and observe their nesting habits in this pristine natural setting.
Hiking and Outdoor Adventures
If you're a nature lover, Florida's diverse landscapes offer endless opportunities for outdoor exploration. Lace up your hiking boots and embark on an unforgettable journey through the vast beauty of the Florida Trail. Spanning over 1,500 miles, this trail winds through state parks, forests, and wetlands, offering a glimpse into Florida's untouched wilderness.
For a more leisurely outdoor adventure, take a kayak tour through the beautiful mangrove tunnels of the Ten Thousand Islands. Marvel at the intricate root systems and observe the abundant marine life that calls this unique ecosystem home. Or, hop on a bike and pedal along the scenic trails of Sanibel Island, where you can spot colorful birds and pause to admire the stunning coastal vistas.
Florida's Historical Attractions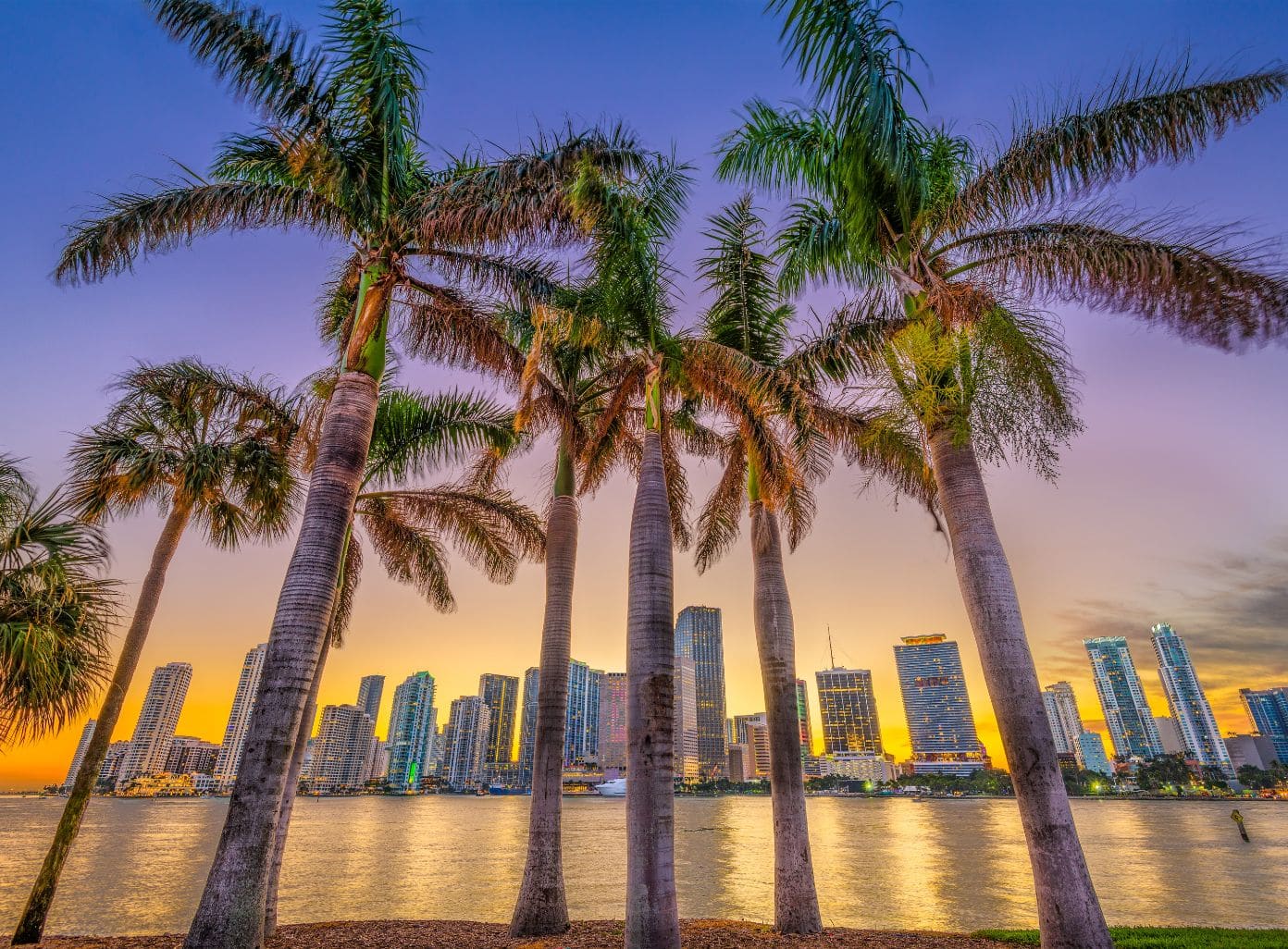 Museums and Cultural Centers
Immerse yourself in the rich history and vibrant culture of Florida by visiting its world-class museums and cultural centers. Begin your journey in St. Augustine, America's oldest city, where you can step back in time and explore the Castillo de San Marcos National Monument. This impressive fortress, constructed in the 17th century, offers a glimpse into Florida's colonial past.
In Miami, the Perez Art Museum showcases a stunning collection of contemporary art from around the world. Lose yourself among masterpieces and immerse yourself in the vibrant art scene that defines Miami's unique cultural landscape.
Historical Landmarks
Florida's historical landmarks are a testament to the state's rich heritage. Visit the Kennedy Space Center in Cape Canaveral, where you can learn about the remarkable achievements of NASA and even witness a rocket launch. Marvel at the engineering marvels that made space exploration possible and feel the rush of excitement as you watch a spacecraft soar into the heavens.
Head to Key West and explore the Ernest Hemingway Home and Museum. This iconic landmark was once the residence of the legendary writer, and stepping inside feels like traveling back in time. Admire the beautiful Spanish Colonial architecture and get lost in the stories of Hemingway's adventurous life.
Architectural Marvels
Florida is home to architectural wonders that will leave you in awe. Visit the famous "Pink Palace," also known as the Don CeSar Hotel in St. Pete Beach. This stunning Mediterranean-style castle, with its rosy-hued facade, has been a beloved landmark since 1928. Stroll along its sandy shores and imagine the glamour of the past.
In Palm Beach, the Flagler Museum offers a glimpse into the lavish Gilded Age. Step inside Whitehall, the palatial mansion built by American tycoon Henry Flagler, and marvel at its opulent interiors and magnificent gardens. This architectural gem is a testament to the grandeur of a bygone era.
Florida's Thrilling Theme Parks
Roller Coaster Rides and Attractions
No visit to Florida would be complete without a trip to its world-famous theme parks. Get your adrenaline pumping at Universal Orlando Resort, where you can embark on epic adventures in the Wizarding World of Harry Potter or brave the towering roller coasters of Islands of Adventure.
For a dive into the realm of fairy tales and magical creatures, Walt Disney World Resort is a must-visit. Meet beloved Disney characters, zoom through space on Space Mountain, or immerse yourself in the enchanting world of Pandora at Disney's Animal Kingdom.
Water Parks and Aquatic Adventures
Escape the heat and make a splash at Florida's thrilling water parks. Dive into the towering waves of Typhoon Lagoon or Blizzard Beach at Walt Disney World Resort, where endless fun awaits. Or, head to Aquatica Orlando for a day filled with exhilarating water slides, lazy rivers, and up-close encounters with dolphins and other marine life.
If you're seeking aquatic adventures, grab a snorkel and explore the colorful underwater world of the Florida Keys. Dive among vibrant coral reefs, swim alongside tropical fish, and discover the beauty hidden beneath the surface.
Character Meet and Greets
For the little ones, a trip to Florida is an opportunity to meet their favorite characters up close. Head to LEGOLAND Florida Resort, where imaginations come to life and beloved LEGO characters roam freely. Take a spin on whimsical rides, build marvelous LEGO creations, and make memories that will light up their faces.
At Disney's Magic Kingdom, your children can meet Mickey Mouse and his pals. Watch their eyes light up as they hug their favorite characters and pose for magical photos that will become cherished mementos.
Unique Florida Experiences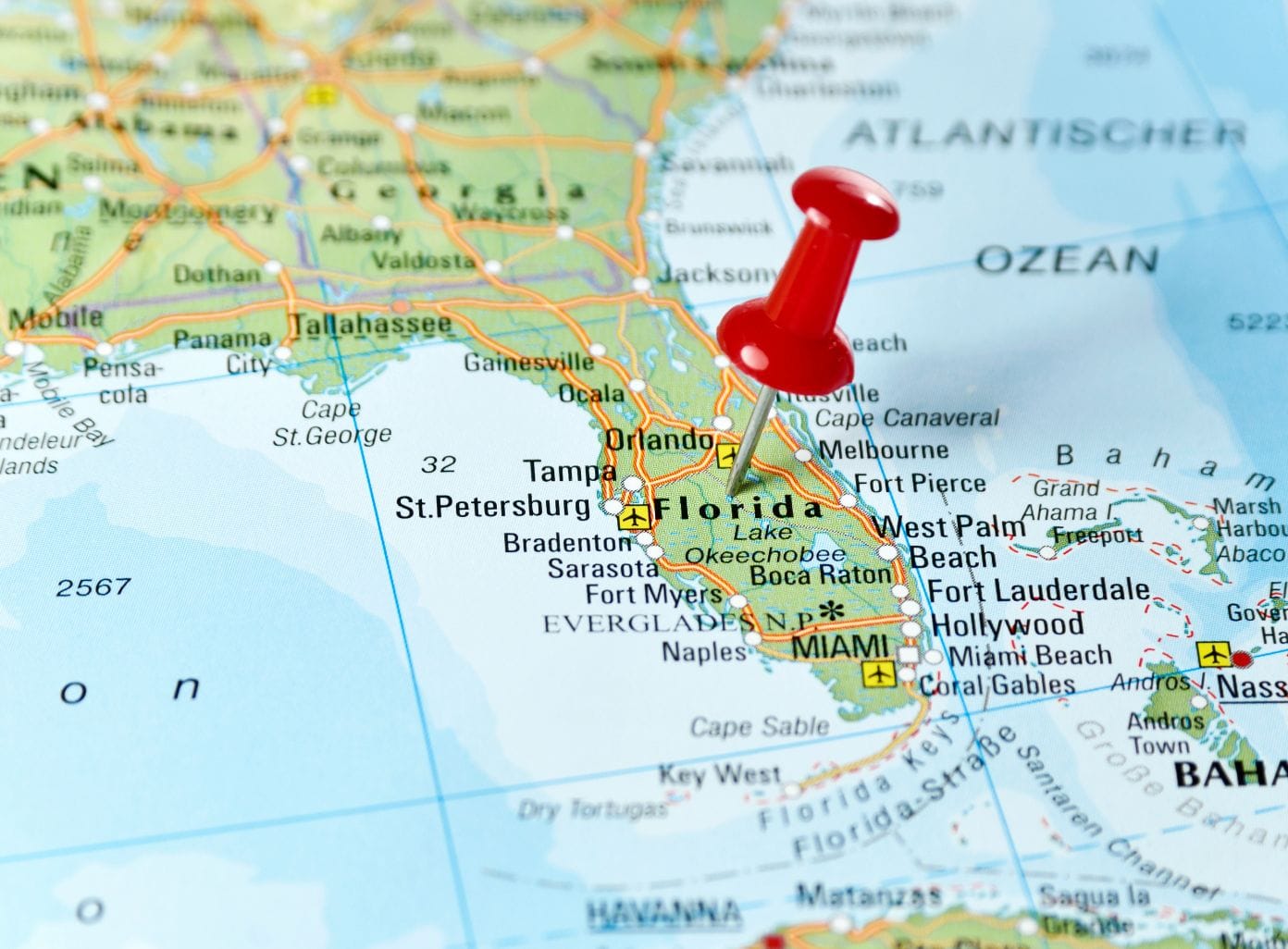 Space and Science Centers
Florida's affinity for space exploration is undeniable. Visit the Space Coast and explore the Kennedy Space Center Visitor Complex. Get an up-close look at historic spacecraft, strap in for a simulated space launch, and even meet real astronauts. This educational and awe-inspiring experience will ignite your curiosity about the mysteries of the universe.
In Miami, the Phillip and Patricia Frost Museum of Science offers a journey through the wonders of the natural world. Immerse yourself in interactive exhibits, marvel at the vastness of the cosmos in the planetarium, and explore the thriving ecosystems of the Everglades.
Florida's Food and Wine Festivals
Florida is a paradise not only for adventure seekers but also for food and wine enthusiasts. Indulge your taste buds at the Epcot International Food & Wine Festival, where you can sample delectable dishes from around the world. Savor the flavors of Italy, France, and Japan, paired with perfectly selected wines.
If seafood is your passion, don't miss the Annual Stone Crab Festival in Naples, where you can feast on the famous Florida delicacy. Enjoy the lively atmosphere, live music, and, of course, the mouthwatering crab claws that make this festival a true culinary delight.
Art and Music Festivals
Florida's vibrant arts scene is celebrated through numerous art and music festivals throughout the year. In Sarasota, the Sarasota Opera Festival showcases world-class performances in a stunning historic venue. Lose yourself in the magic of opera and immerse yourself in the passion and drama of unforgettable productions.
For jazz enthusiasts, the Jacksonville Jazz Festival is a must-attend event. Experience the electrifying energy of live jazz music resonating through the streets of downtown Jacksonville. With a lineup of renowned artists and a fantastic atmosphere, this festival will make your heart sing.
So, whether you're seeking an exhilarating adventure, a journey through history, or simply a moment of relaxation on a pristine beach, Florida has it all. With its diverse attractions and endless opportunities for fun, it's no wonder that Florida is a top destination for travelers from around the world. Start planning your unforgettable vacation today and let Florida's magic captivate your heart.