Tulum, located on the Riviera Maya in Mexico, has become a popular destination for travelers seeking a unique blend of ancient ruins, stunning beaches, and vibrant culture. If you're planning a trip to Tulum, getting there from Cancun is a breeze with several transportation options available. In this ultimate guide, we'll explore the different ways to travel from Cancun to Tulum, ensuring that you have all the information you need for a smooth and unforgettable journey.
Exploring the Location of Tulum
Tulum's location is one of its main attractions. Nestled on the coast of the Yucatan Peninsula, this picturesque town offers an idyllic setting for a tropical getaway. With its pristine beaches, crystal-clear waters, and lush jungles, Tulum truly showcases the natural beauty of the region.
As you step foot in Tulum, you'll be greeted by a warm breeze carrying the scent of the ocean. The town's location on the coast provides a refreshing escape from the hustle and bustle of city life. The Yucatan Peninsula is known for its stunning landscapes, and Tulum is no exception. From the moment you arrive, you'll be captivated by the breathtaking views of the turquoise Caribbean Sea and the vibrant greenery that surrounds the town.
Exploring Tulum's location further, you'll discover that it is situated on a stretch of coastline known as the Riviera Maya. This region is famous for its rich biodiversity and is home to an array of marine life. Snorkeling and diving enthusiasts will be delighted to find an underwater paradise teeming with colorful coral reefs and tropical fish.
Unveiling the Charm of Tulum's Beaches
One of the highlights of Tulum is its stunning beaches, which are renowned for their white sands and turquoise waters. Whether you're seeking a secluded spot to unwind or looking for a lively beach club atmosphere, Tulum has something for everyone. From Playa Paraiso to Santa Fe Beach, each stretch of shoreline has its own unique charm.
Picture yourself strolling along the powdery soft sands of Tulum's beaches, feeling the warmth of the sun on your skin and the gentle touch of the ocean breeze. The beaches here are not just for sunbathing and swimming; they offer a multitude of activities for adventure seekers. You can try your hand at paddleboarding, kayaking, or even take a yoga class right on the beach.
For those seeking a more tranquil experience, Tulum's beaches also provide the perfect setting for relaxation and rejuvenation. Imagine lying on a hammock under the shade of a palm tree, listening to the soothing sound of the waves crashing against the shore. It's a true paradise that will leave you feeling refreshed and renewed.
Choosing the Perfect Accommodation in Tulum
When it comes to accommodations, Tulum offers a wide range of options to suit every traveler's preferences. From boutique beachfront hotels to eco-friendly jungle retreats, there's no shortage of unique places to stay. Whether you're looking for luxury or budget-friendly accommodations, Tulum has it all.
Imagine waking up to the sound of birds chirping and the gentle rustling of leaves in the jungle. Tulum's eco-friendly accommodations allow you to immerse yourself in nature while still enjoying modern comforts. These sustainable retreats are designed to minimize their impact on the environment, offering a truly unique and eco-conscious experience.
If luxury is what you seek, Tulum also boasts a selection of high-end resorts and boutique hotels. Indulge in world-class amenities, private pools, and breathtaking views of the Caribbean Sea. Each accommodation option in Tulum has its own distinct charm, ensuring that your stay is nothing short of exceptional.
Convenient Transportation Options in Tulum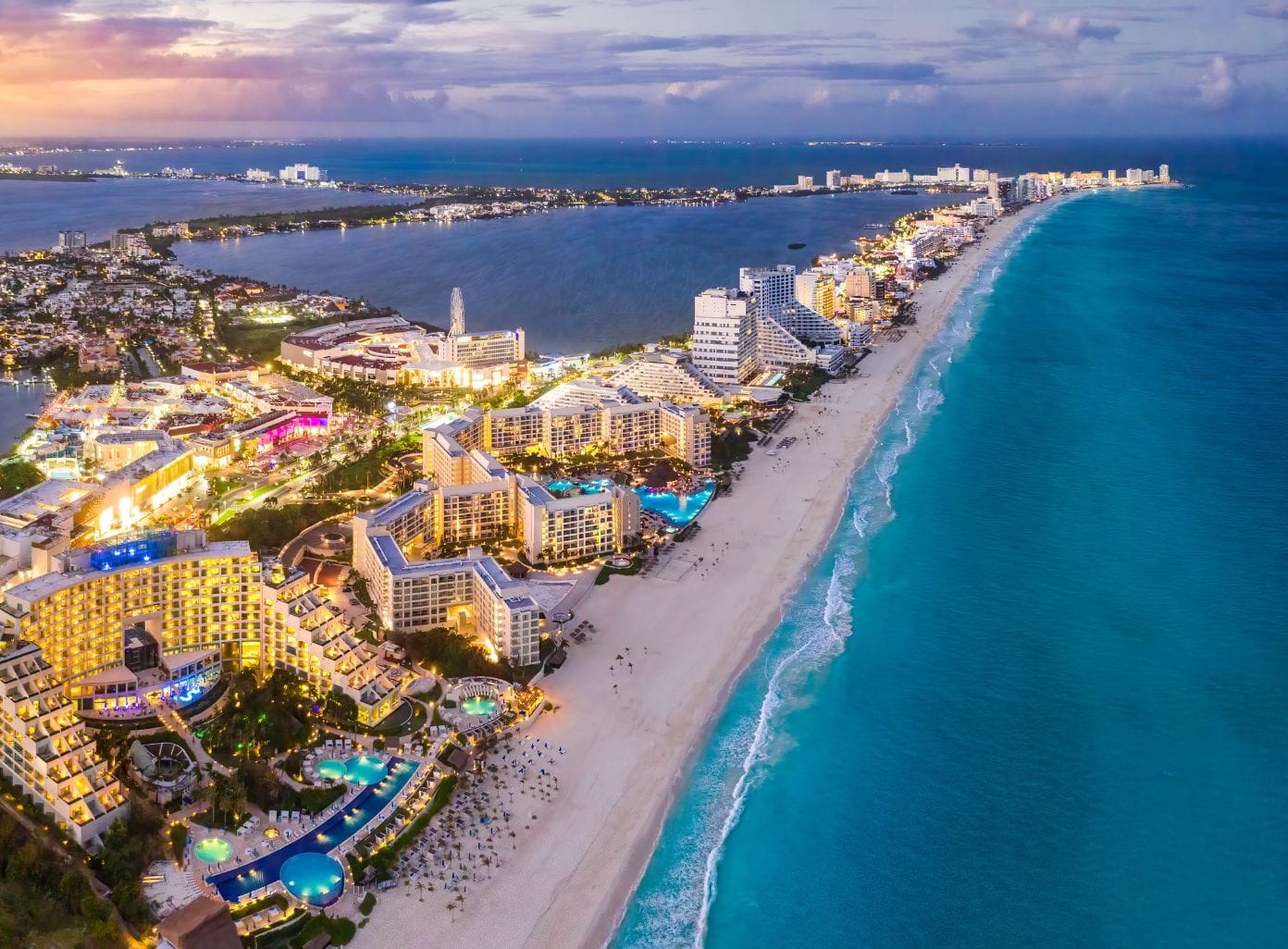 Private Transportation: The Ultimate Door-to-Door Experience
If you prefer a seamless and hassle-free journey, private transportation is the way to go. With this option, a professional driver will pick you up from Cancun International Airport and take you directly to your destination in Tulum. This convenient service allows you to relax and enjoy the scenic drive without worrying about navigation or parking.
For a more affordable transportation option, the Cancun Airport Shuttle is a popular choice among budget-conscious travelers. This shared shuttle service operates on a scheduled basis and takes passengers from the airport to various destinations, including Tulum. While it may take longer than private transportation due to multiple stops, it offers a cost-effective way to reach your destination.
Colectivos: A Budget-Friendly Way to Travel from Cancun to Tulum
If you're looking to experience the local way of traveling, colectivos are a great option. These shared vans can be found near the Cancun bus station and provide a budget-friendly mode of transportation to Tulum. While colectivos can be crowded at times, they offer a unique opportunity to interact with locals and fellow travelers.
ADO Bus: Comfortable and Reliable Transportation to Tulum
If you prefer a comfortable and reliable mode of transportation, the ADO bus is a popular choice. ADO operates a fleet of modern buses that offer air-conditioning and comfortable seating. The buses run regularly from Cancun to Tulum, making it a convenient option for travelers.
Renting a Car: Freedom and Flexibility in Tulum
For those who prefer the freedom to explore at their own pace, renting a car is an excellent option. With a rental car, you can easily navigate Tulum and its surrounding areas, allowing you to visit hidden gems and explore off-the-beaten-path destinations. Keep in mind that it's important to familiarize yourself with local driving laws and regulations.
Insider Tips for Cancun International Airport
When traveling from Cancun to Tulum, it's essential to be prepared and make the most of your time at the airport. Here are some insider tips to help you navigate Cancun International Airport:
Arrive early: It's always wise to arrive at the airport with plenty of time to spare, especially during peak travel seasons.
Bring essential documents: Make sure to have your passport, travel itinerary, and any necessary visas or permits readily available.
Exchange currency: Consider exchanging some currency before leaving the airport to have cash on hand for transportation or small purchases.
Stay hydrated: The airport can be busy and hot, so remember to drink plenty of water to stay refreshed during your journey.
Explore the airport amenities: Take advantage of the various facilities and services available at the airport, including restaurants, duty-free shops, and lounges, to make your time there more enjoyable.
Exploring the Tulum Ruins: Transportation Guide
No visit to Tulum is complete without exploring the ancient Mayan ruins that overlook the Caribbean Sea. To reach the Tulum Ruins, you have several transportation options:
Taxi: Taxis are readily available in Tulum and can transport you directly to the ruins. Negotiate the price beforehand or ensure the meter is running.
Bicycle: For the adventurous and eco-conscious traveler, renting a bicycle is a popular way to explore the ruins. Many rental shops offer bicycles with locks and helmets, allowing you to leisurely cycle to your destination.
Walking: If you're staying in the central area of Tulum, it's possible to reach the ruins on foot. The walk takes approximately 25 minutes and offers a chance to soak in the local scenery.
Exploring Tulum is an enchanting experience that offers a glimpse into the rich history and natural beauty of the region. By choosing the right transportation option and following these tips, you can make the journey from Cancun to Tulum a seamless and enjoyable part of your adventure. Start planning your trip today and get ready to uncover the wonders of Tulum!