When it comes to dining in Las Vegas, the buffets are a must-experience for food enthusiasts. The city is home to some of the most renowned buffets, offering an abundance of culinary delights. In this guide, we will take you on a delectable journey through the best buffets on the Las Vegas Strip. From extravagant spreads to adventurous flavors, there's something for everyone to enjoy.
Must-Try Buffets for Vegas Newbies
If you're new to the Las Vegas buffet scene, these must-try options will give you the perfect introduction to the world of indulgence.
Las Vegas is renowned for its extravagant buffets, offering a wide array of culinary delights that will leave you in awe. From opulent settings to mouthwatering dishes, these buffets are a food lover's paradise. Whether you're a seafood enthusiast, a dessert connoisseur, or simply looking for a unique dining experience, Las Vegas has something to satisfy every palate.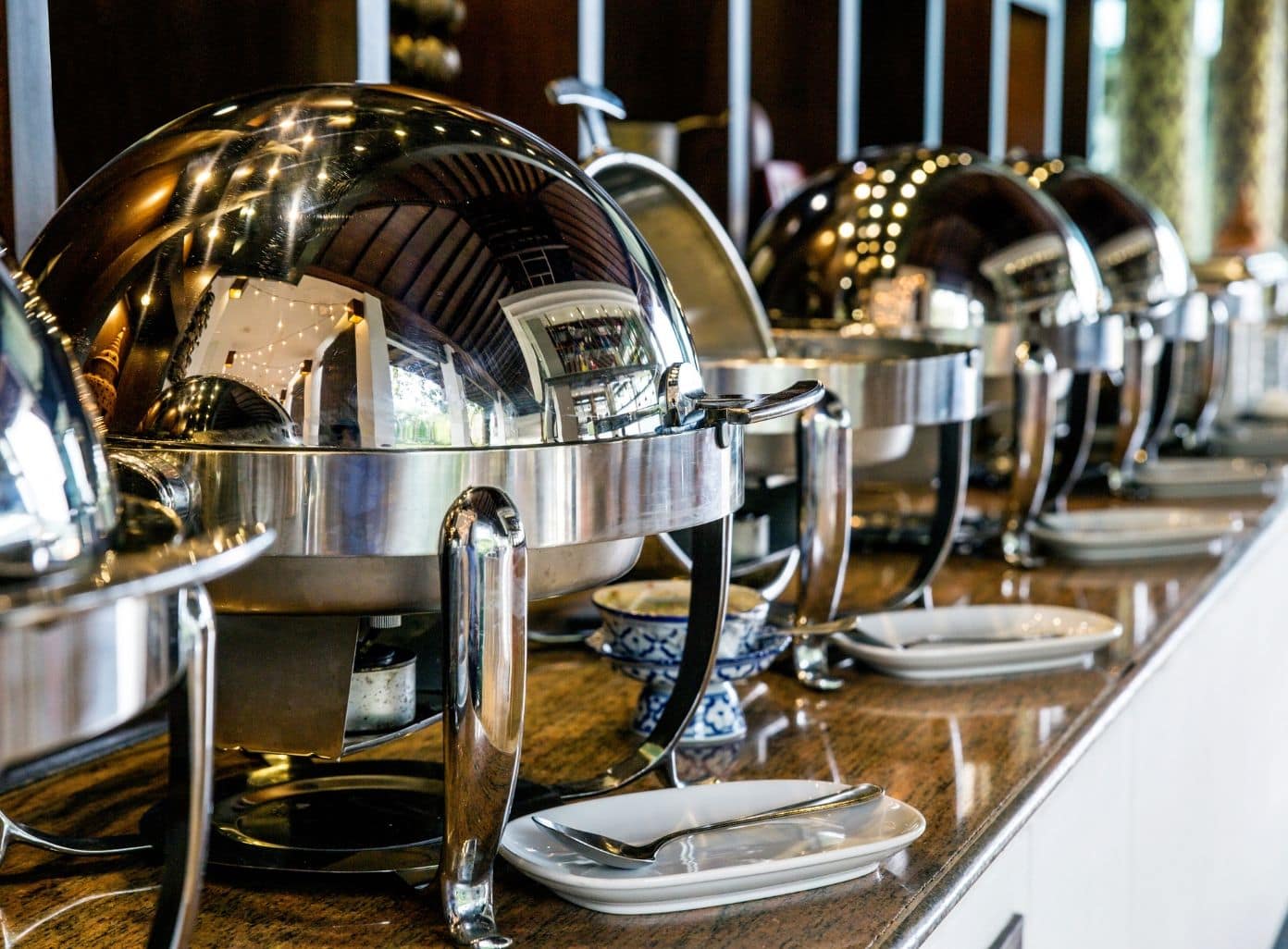 Indulge in Extravagance at the Wynn Las Vegas Buffet
The Wynn Las Vegas Buffet sets the bar high with its opulence and variety. As you step into this culinary wonderland, you'll be greeted by an array of fresh seafood, succulent prime rib, and an assortment of international cuisines. From the moment you grab your plate, you'll realize that this buffet is not your average dining experience.
Indulge in the finest sushi, sashimi, and oysters on the half-shell. Delight in mouthwatering dishes inspired by Italian, Asian, and American cuisine. Don't forget to save room for the extensive dessert selection, featuring handmade pastries, cakes, and gelato. With impeccable service and a lavish atmosphere, the Wynn Las Vegas Buffet is a truly unforgettable experience.
Every detail at the Wynn Las Vegas Buffet is carefully curated to create a luxurious ambiance. From the elegant table settings to the stunning floral arrangements, you'll feel like royalty as you indulge in the finest cuisine. The attentive staff will ensure that your dining experience is nothing short of perfection, catering to your every need.
A Culinary Adventure at Wicked Spoon, The Cosmopolitan's Gem
For those seeking a culinary adventure, Wicked Spoon at The Cosmopolitan of Las Vegas is a must-visit destination. This buffet takes a unique approach to presentation, serving its dishes in individual portions. From mini lobster rolls to truffle mac and cheese, each dish is meticulously crafted to provide a burst of flavors in every bite.
Wander through the various food stations and explore the diverse selection, which includes global cuisine and creative takes on classic favorites. Indulge in the scrumptious carving station, with tender roasted meats cooked to perfection. The dessert section is equally impressive, with an assortment of bite-sized sweets that will satisfy any sweet tooth. At Wicked Spoon, every plate is a work of art, making it an ideal spot for foodies looking for a unique buffet experience.
The ambiance at Wicked Spoon is modern and chic, with sleek décor and an inviting atmosphere. The open kitchen concept allows you to witness the culinary magic happening right before your eyes. As you savor each bite, you'll appreciate the attention to detail and the innovative flavors that make Wicked Spoon a standout among Las Vegas buffets.
Bellagio's Buffet: A Feast Fit for Royalty
When it comes to buffets, Bellagio knows how to create a regal dining affair. Here, you'll find a feast fit for royalty, with an emphasis on quality and elegance. The buffet offers a wide range of delectable options, including prime rib, fresh seafood, and gourmet salads.
As you stroll past the vast food stations, you'll notice the attention to detail that sets Bellagio apart. From the beautiful plating to the use of premium ingredients, every dish is crafted to impress. The buffet also caters to vegetarian and vegan diners, ensuring there's something for everyone to enjoy. And let's not forget about dessert – indulge in handcrafted chocolates, delicate pastries, and a chocolate fountain that will satisfy your sweetest cravings.
The atmosphere at Bellagio's Buffet is elegant and sophisticated, with a touch of glamour. The stunning views of the famous Bellagio fountains add an extra layer of enchantment to your dining experience. Immerse yourself in the luxurious surroundings as you savor the flavors of the world.
Circus Buffet: Fun and Flavor at Circus Circus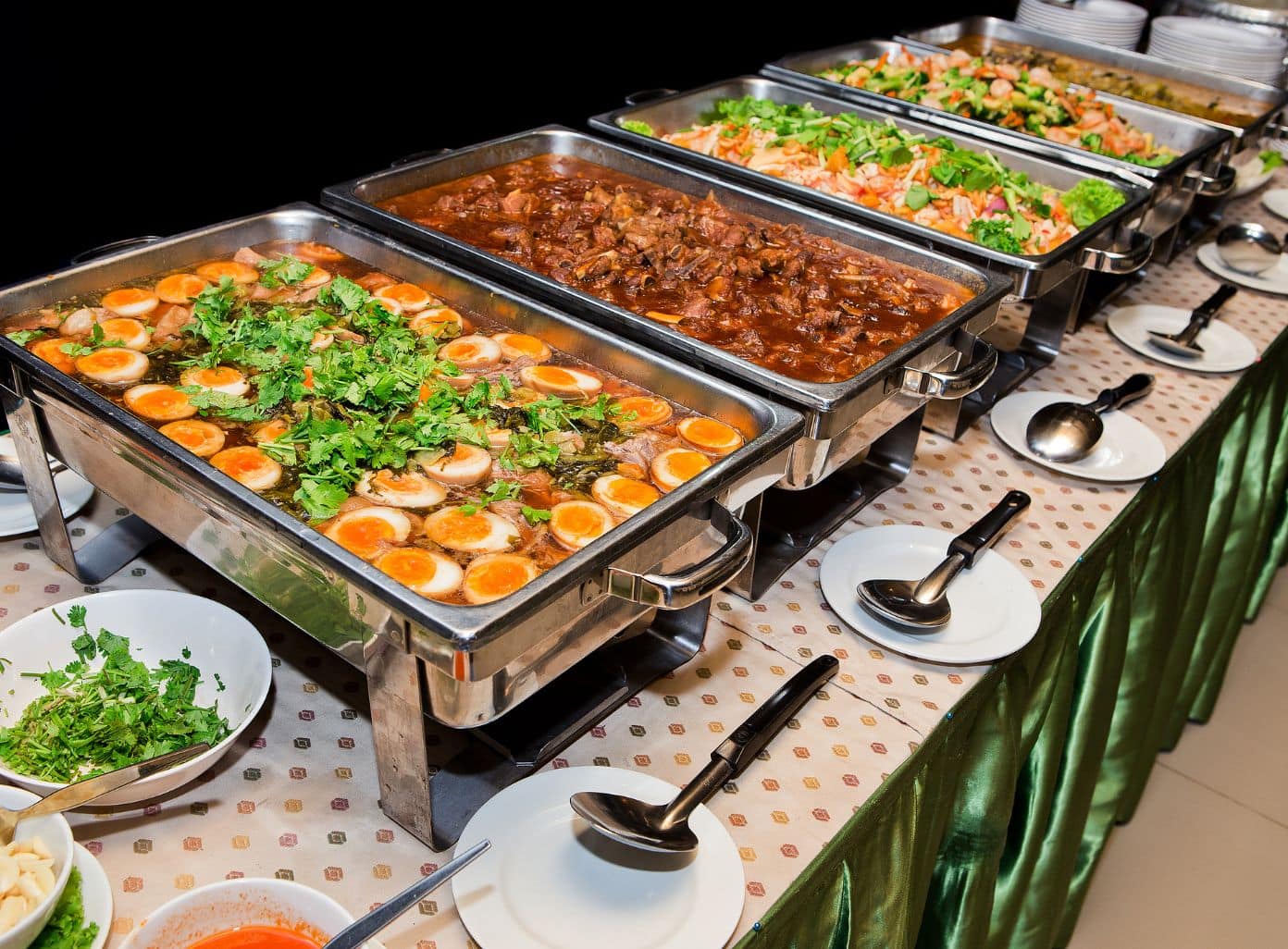 For a family-friendly buffet experience, Circus Buffet at Circus Circus is a perfect choice. This lively buffet embraces a carnival theme, featuring a vibrant atmosphere that will delight both kids and adults.
The menu at Circus Buffet offers American comfort food with a twist. From hearty mac and cheese to juicy burgers, you'll find all your favorites in one place. The buffet also offers a variety of international dishes, including flavorful Mexican cuisine and Asian-inspired creations. And of course, there's a dedicated dessert station, with an assortment of colorful treats that will make you feel like a kid in a candy store.
While the food takes center stage, Circus Buffet goes above and beyond to entertain its guests. You'll be treated to live cooking stations, where talented chefs create mouthwatering dishes right before your eyes. The lively atmosphere, complete with circus-themed decorations and entertainment, adds an extra element of fun to your dining experience. At Circus Buffet, the combination of fun and flavor is truly unmatched.
Exploring the buffets on the Las Vegas Strip is a gastronomic adventure like no other. Whether you're seeking extravagance, creativity, sophistication, or family fun, the city has it all. Indulge in the finest cuisine from around the world and satisfy your cravings in style. Make sure to arrive hungry and keep an open mind – the ultimate buffet experience awaits you in Las Vegas.