September is a fantastic time to explore the exciting attractions near Universal Studios Hollywood. While the theme park itself offers endless fun and entertainment, there are also many other amazing experiences waiting just beyond its gates. Whether you're seeking thrilling adventures, delicious dining, or some retail therapy, here are some top attractions to check out during your visit.
Exploring Beyond Universal Studios Hollywood
While Universal Studios Hollywood is undoubtedly a must-visit destination, there is so much more to discover in the surrounding area. From stunning natural landscapes to historical landmarks, here are a few attractions to add to your itinerary.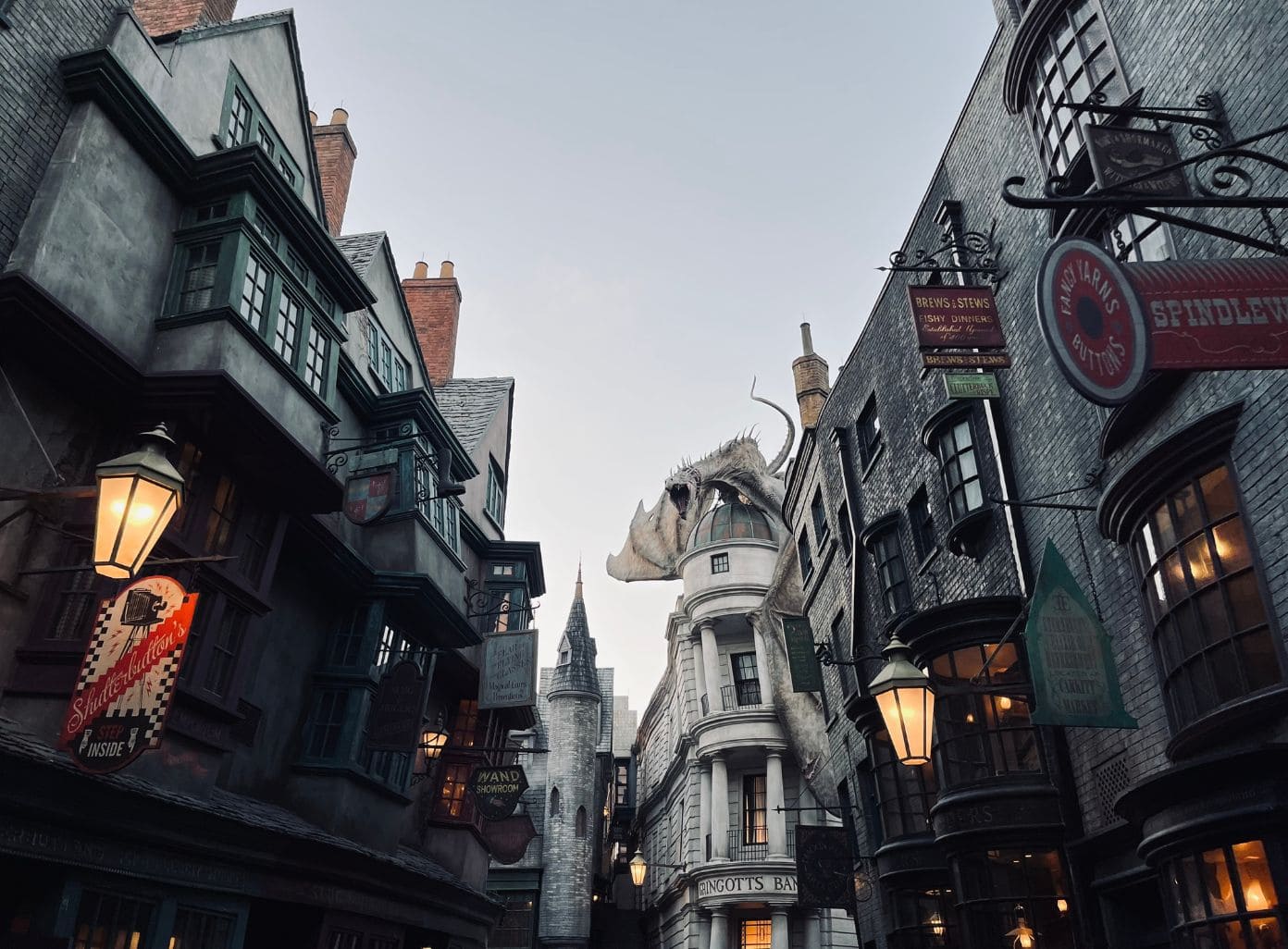 Must-Visit Attractions Near Universal Studios Hollywood
Start your adventure by exploring the iconic Griffith Observatory. Perched high on the slopes of Mount Hollywood, this observatory provides breathtaking views of the city skyline and offers fascinating exhibits about the universe and astronomy.
If you're a history buff, a visit to the Ronald Reagan Presidential Library is a must. This sprawling complex houses exhibits that showcase the life and legacy of the 40th President of the United States. Take a stroll through the beautiful gardens and don't miss the chance to see the actual Air Force One aircraft on display.
For a dose of culture, head to the Getty Center. This world-renowned art museum features an impressive collection of European paintings, sculptures, and decorative arts. Explore the beautiful gardens, enjoy panoramic views of Los Angeles, and immerse yourself in the rich cultural heritage.
Thrilling Adventure at Six Flags Magic Mountain
If you're a thrill-seeker, a visit to Six Flags Magic Mountain is a must. This adrenaline-pumping amusement park boasts a wide array of roller coasters and other thrilling rides that are sure to get your heart racing. From the towering heights of Goliath to the twists and turns of Tatsu, there's no shortage of exciting experiences here.
Don't forget to check out Hurricane Harbor, the adjacent water park where you can cool off and enjoy a variety of water attractions, slides, and wave pools. It's the perfect way to beat the California heat while still having a blast.
Discover the History of the Battleship USS Iowa
For history enthusiasts, a visit to the Battleship USS Iowa is a fascinating experience. This majestic ship, which once served in the United States Navy, now serves as a floating museum. Step aboard and delve into the rich naval history as you explore the decks, weapons systems, and living quarters of this legendary battleship.
Learn about the ship's role during World War II and the Cold War, and gain insight into the daily lives of the brave sailors who served on board. The USS Iowa offers a unique opportunity to step back in time and honor the sacrifices made by those who fought for our freedom.
Get Up Close with Celebrities at Madame Tussauds Hollywood
For a different kind of thrill, visit Madame Tussauds Hollywood and rub shoulders with your favorite celebrities. This renowned wax museum is home to lifelike wax figures of movie stars, musicians, and other famous personalities.
Pose for selfies with the likes of Brad Pitt, Lady Gaga, and Leonardo DiCaprio. Get up close and personal with historical figures such as Abraham Lincoln and Martin Luther King Jr. The realism of the wax figures is truly remarkable, and you'll feel like you're standing amongst the stars.
Dining Delights Near Universal Studios Hollywood
After a day of exploring and adventures, it's time to indulge in some delicious dining experiences. Luckily, the area surrounding Universal Studios Hollywood offers a wide variety of culinary delights to satisfy every palate.
Indulge in Delicious Ribs at Tony Roma's
If you're a fan of succulent ribs, Tony Roma's is the place for you. This renowned restaurant chain is famous for its mouthwatering baby back ribs, slathered in a tangy barbecue sauce that will leave you craving for more. Their menu also features a range of other delicious dishes, including steaks, seafood, and signature cocktails.
Enjoy a relaxed and inviting atmosphere as you savor the flavors of their expertly cooked ribs, perfectly seasoned and fall-off-the-bone tender. It's a dining experience that will surely satisfy any meat lover's cravings.
Seafood Delights at Bubba Gump Shrimp Co.
If seafood is more your style, head over to Bubba Gump Shrimp Co. for a taste of delicious coastal cuisine. Inspired by the hit movie "Forrest Gump," this lively restaurant offers a menu filled with shrimp dishes, fresh fish, and southern-inspired classics.
Savor their famous shrimp scampi, enjoy a mouthwatering seafood boil, or try their innovative shrimp tacos. With lively décor and friendly staff, Bubba Gump Shrimp Co. provides a fun and casual dining experience, perfect for seafood lovers of all ages.
Enjoy a Culinary Journey at Cafe Sierra
If you're craving a more diverse culinary experience, head to Cafe Sierra for an international dining adventure. This upscale buffet restaurant offers a wide array of dishes from around the world, allowing you to sample flavors from various cuisines.
Indulge in freshly prepared sushi, savor flavorsome Indian curries, or feast on succulent prime rib. With an emphasis on quality and variety, Cafe Sierra ensures that there's something to please every palate. The elegant setting and attentive service make it a perfect choice for a special occasion or a memorable dining experience.
Treat Yourself to Gourmet Popcorn at Popcornopolis
For a unique treat, don't miss the chance to visit Popcornopolis. This gourmet popcorn shop offers an array of mouthwatering flavors that will satisfy any popcorn lover's cravings.
From classic buttery popcorn to inventive creations like zebra chocolate, there's something for everyone. Pop in and explore the delightful aroma as you choose from their wide selection of irresistible flavors. Whether you're in the mood for something sweet or savory, Popcornopolis has the perfect popcorn to tantalize your taste buds.
Shopping Spots Near Universal Studios Hollywood
No trip is complete without a little retail therapy. Luckily, the area around Universal Studios Hollywood is home to some fantastic shopping spots where you can find everything from fashion to everyday essentials.
Find Fashion and More at Nordstrom
For fashion-forward individuals, Nordstrom is a shopping destination that shouldn't be missed. This upscale department store offers a wide selection of designer labels, trendy fashion pieces, and accessories to suit every style.
Browse through racks of designer clothing, try on the latest shoe styles, or accessorize with luxurious handbags and jewelry. With attentive service and a vast array of options, Nordstrom provides a personalized shopping experience that is sure to delight any fashion enthusiast.
Travel in Style with Samsonite Luggage at Kohl's Westchester
If you're in need of travel essentials, head to Kohl's Westchester to find a wide range of products to meet your needs. Whether you're in search of durable luggage, travel accessories, or comfortable clothing for your journey, Kohl's offers a diverse selection to cater to all travelers.
Shop for trusted brands like Samsonite luggage, which ensures that your belongings are protected and organized throughout your travels. With competitive prices and a convenient location, Kohl's Westchester is a one-stop-shop for all your travel needs.
Convenient Shopping at Walmart
For everyday essentials and more, Walmart provides a convenient shopping experience just minutes away from Universal Studios Hollywood. Stock up on snacks, beverages, and any other necessities you may need during your visit.
With a wide selection of products, including groceries, electronics, and clothing, Walmart caters to a variety of needs. Take advantage of their affordable prices and convenient location to make sure you have everything you need for a memorable stay near Universal Studios Hollywood.
In conclusion, exploring beyond Universal Studios Hollywood in September provides a plethora of exciting attractions, dining delights, and shopping spots to enjoy. From thrilling adventures at Six Flags Magic Mountain to delicious dining experiences at Tony Roma's and Bubba Gump Shrimp Co., there's something for everyone. Don't forget to visit popular attractions such as the Battleship USS Iowa and Madame Tussauds Hollywood. Finish off your visit with some retail therapy at Nordstrom, Kohl's Westchester, or Walmart. With so much to see and do, September is the perfect time to discover all the incredible experiences near Universal Studios Hollywood.