Nestled in the heart of the Rocky Mountains, Breckenridge boasts unparalleled beauty and outdoor adventure opportunities. Whether you're looking for an adrenaline-pumping excursion or a relaxing getaway, Breckenridge has something to offer everyone. Here are the 10 best things to do in Breckenridge for an unforgettable vacation:
Explore the Great Outdoors in Breckenridge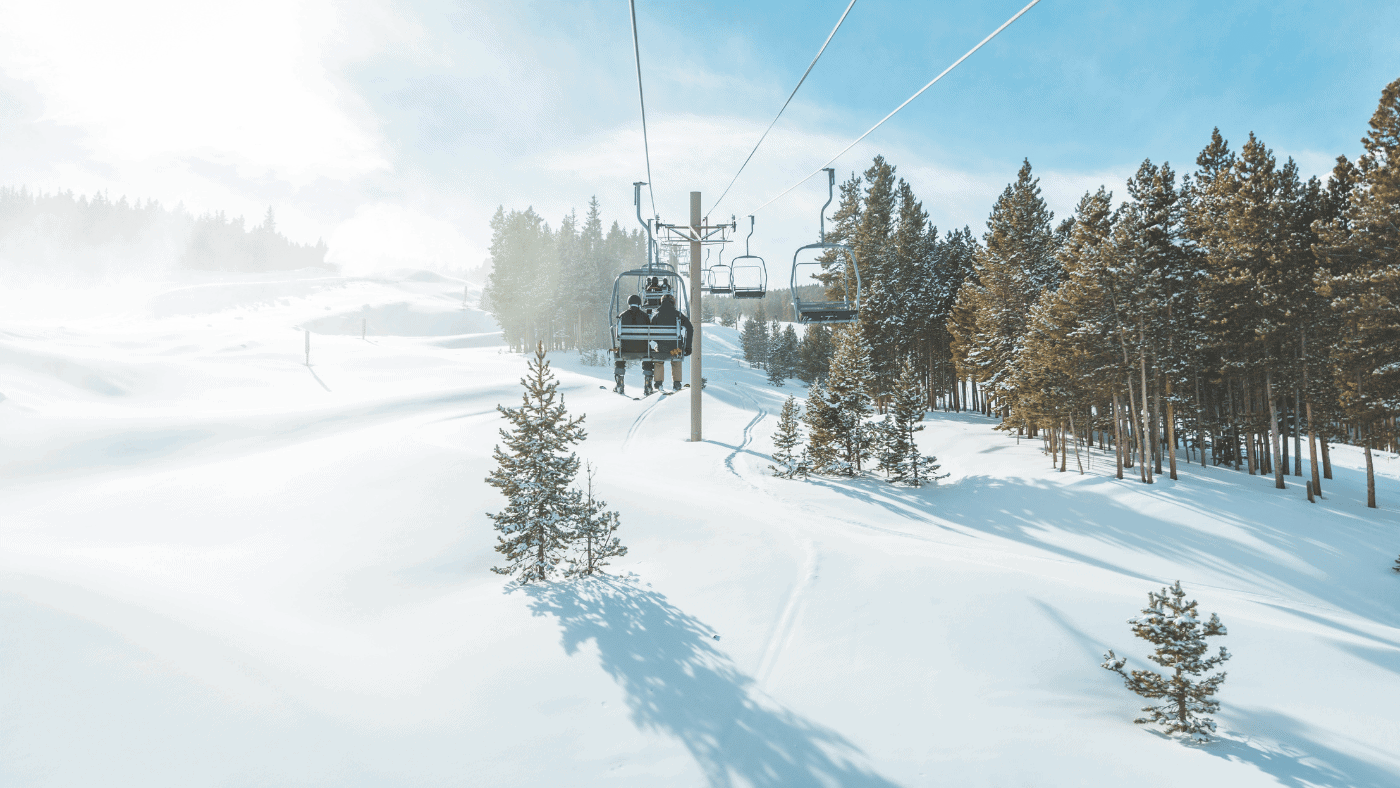 Are you ready for an adventure? Breckenridge, Colorado is the perfect destination for those who love the great outdoors. With breathtaking views of the Rocky Mountains, Breckenridge offers a wide variety of activities for all ages and skill levels. From skiing and snowboarding to hiking and mountain biking, there's something for everyone.
Hit the Slopes at Breckenridge Ski Resort
Breckenridge Ski Resort is one of the best ski destinations in the world, boasting over 2,900 acres of skiable terrain across five peaks. Whether you're a beginner or an advanced skier, there's a run for you. From groomers to tree runs, Breckenridge has it all. The resort also offers ski and snowboard lessons for those who are new to the sport or want to improve their skills. And after a long day on the slopes, you can relax and unwind at one of the many restaurants and bars located at the base of the mountain.
Hike the Scenic Trails
Breckenridge is home to a variety of scenic hiking trails, ranging from easy strolls to challenging treks. With miles of trails to explore, you'll be able to immerse yourself in the natural beauty of the Rockies. Popular trails include the Mohawk Lakes Trail, McCullough Gulch Trail, and the Quandary Peak Trail. Plus, with several hiking trails accessible from downtown Breckenridge, you won't have to venture far from your accommodations. Make sure to bring plenty of water and snacks, as well as sunscreen and bug spray.
Mountain Biking Adventures
For the adrenaline junkies, Breckenridge offers some of the best mountain biking trails in the country. From downhill thrills to cross-country rides, Breckenridge has something for every skill level. The Peak 9 SuperConnect Chairlift provides easy access to the resort's mountain bike trails. Plus, with Breckenridge's Bike Park, featuring jumps, berms, and other features, you're sure to have a blast. Make sure to wear a helmet and other protective gear, and be aware of your surroundings at all times.
Enjoy Water Activities at Lake Dillon
Lake Dillon, located just a few miles from Breckenridge, offers a variety of summer water activities. From stand-up paddleboarding to kayaking, you can enjoy the serene beauty of the lake while soaking up the sun. Plus, with several marinas and boat ramps, you can even rent a boat for a day on the water. Fishing is also popular on Lake Dillon, with rainbow trout, brown trout, and kokanee salmon among the fish species found in the lake.
Whether you're an outdoor enthusiast or just looking for a fun vacation, Breckenridge has something for everyone. With its stunning natural beauty and endless activities, it's no wonder that Breckenridge is a top destination for travelers from around the world.
Immerse Yourself in Local History and Culture In Breckenridge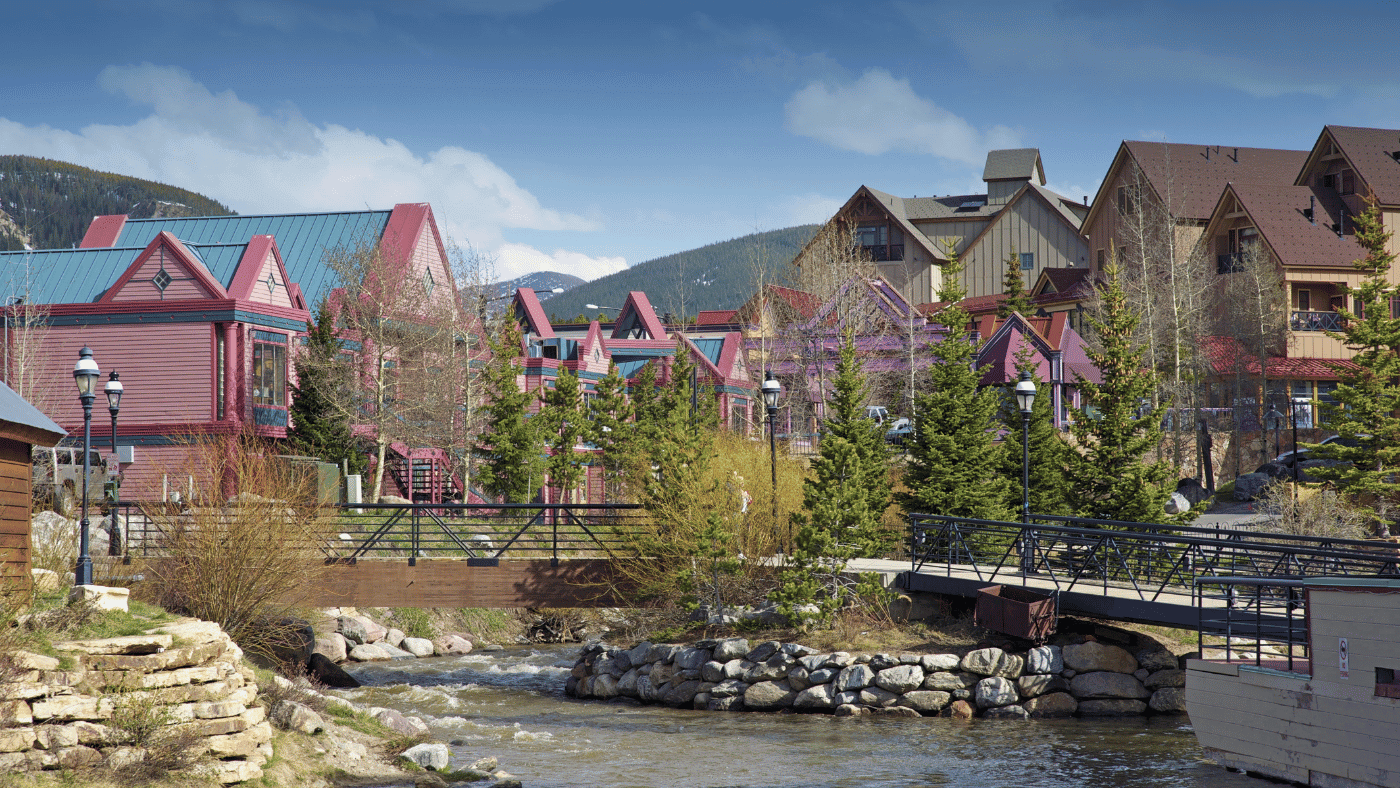 Visit the Breckenridge Heritage Alliance
The Breckenridge Heritage Alliance offers a variety of tours and activities to help you learn about the town's rich history. From the Barney Ford Victorian Home to the Breckenridge Haunted Tour, you'll have the opportunity to explore Breckenridge's past and present. Plus, with several museums and historic sites, you'll be able to immerse yourself in local history and culture.
Stroll Through the Historic District
The historic district in downtown Breckenridge is an ideal place to explore on foot. With quaint shops, art galleries, and restaurants lining the charming streets, you'll have plenty to discover. The area is also home to several historic buildings, including the Edwin Carter Museum and the Country Boy Mine.
Attend a Local Festival or Event
Breckenridge is home to several festivals and events throughout the year, including the Breckenridge International Festival of Arts, the Breckenridge Music Festival, and the Breckenridge Beer Festival. No matter when you visit, there's always something fun and exciting going on in town.
Satisfy Your Taste Buds
Discover Breckenridge's Craft Beer Scene
Breckenridge is home to several breweries that offer locally crafted beer. From Breckenridge Brewery to Broken Compass Brewing, you're sure to find a new favorite brew. Many of the breweries also offer tours and tastings, providing an excellent opportunity to learn about the brewing process.
Dine at Unique Local Restaurants
Breckenridge is home to a diverse dining scene, with many restaurants offering unique and innovative menus. From American fare to international cuisine, there's something for every palate. Plus, with several restaurants sourcing local ingredients, you can feel good about supporting the community while enjoying an unforgettable dining experience.
Indulge in Sweet Treats at Local Shops
After a day of skiing or a hike, indulge in something sweet at one of Breckenridge's local shops. From handmade chocolates to gourmet cupcakes, you're sure to satisfy your sweet tooth. Don't forget to try the town's famous crepes at Crepes a la Cart, a popular food truck with lines often snaking around the block.
Relax and Unwind
Experience the Breckenridge Recreation Center
The Breckenridge Recreation Center offers a variety of indoor activities, including a rock climbing wall, indoor pool, and fitness center. After a day of outdoor adventure, the Recreation Center provides an excellent opportunity to relax and unwind.
Pamper Yourself at a Local Spa
Breckenridge offers several spas and wellness centers, providing an opportunity to pamper yourself and recharge your batteries. Whether you're looking for a massage or a facial, you'll be able to find a spa that meets your needs.
Take a Scenic Gondola Ride
For a scenic and relaxing experience, take a gondola ride up to the top of Peak 8 or Peak 9. The ride provides stunning views of the Rocky Mountains and Breckenridge. Plus, once you reach the top, you can enjoy a meal at one of the on-mountain restaurants or take a leisurely hike down the mountain.
No matter how you choose to spend your time in Breckenridge, you're sure to have an unforgettable vacation. From outdoor adventures to cultural experiences, Breckenridge offers something for everyone. Book your trip today and start planning your dream vacation in the Rockies!