San Diego is renowned for its stunning beaches, year-round sunshine, and laid-back lifestyle. But perhaps most importantly, the city is home to the California burrito: a delicious and iconic dish that has won over the hearts and stomachs of locals and visitors alike. In this article, we will take a deep dive into the history, ingredients, and best California Burrito San Diego edition.
The History of the California Burrito
The California burrito is a unique take on the traditional Mexican burrito that originated in San Diego in the 1980s. It is typically made with carne asada, French fries, cheese, sour cream, and guacamole, all wrapped up in a flour tortilla. While the specific origin of the California burrito is unclear, it is widely believed that it was created by Mexican-American cooks looking to add a local twist to the traditional burrito.
Origins of the California Burrito
One theory about the origins of the California burrito is that it was first made in the South Bay region of San Diego, where many Mexican-American communities have historical roots. Another theory is that it was invented at a San Diego taco shop called Lolita's, where the owner reportedly started serving carne asada fries in a burrito after running out of plates to serve them on.
Despite the uncertainty about the exact origins of the California burrito, there is no denying that it has become a beloved part of San Diego's culinary landscape. Many locals swear by the California burrito as the ultimate comfort food, and it has even gained a following outside of San Diego, with restaurants across the country adding their own versions to their menus.
How San Diego Became the California Burrito Capital
San Diego's love affair with the California burrito can be traced back to the city's unique blend of cultures. With its close proximity to the Mexican border, San Diego has long been a hub for Mexican-American communities, and this cultural influence can be seen in the city's food scene.
Over time, the California burrito became a staple of San Diego's unique cuisine, spreading out from the South Bay to other parts of the city. Today, it is one of the most popular items on local Mexican food menus and can be found throughout San Diego in a variety of styles and flavors.
One reason for the California burrito's enduring popularity is its versatility. While the basic ingredients remain the same, different restaurants and chefs have put their own spin on the dish, adding everything from salsa and pico de gallo to jalapenos and hot sauce.
Another factor contributing to the California burrito's success is its portability. The burrito's compact size and easy-to-eat design make it the perfect meal for people on the go, whether they're heading to the beach or rushing to catch a flight at the airport.
Despite its humble beginnings, the California burrito has become an iconic part of San Diego's food culture. Whether you're a local or just passing through, no trip to San Diego is complete without trying this delicious and unique take on the classic burrito.
What Makes a Great California Burrito
While every California burrito lover has their own preferences, there are some key ingredients and flavors that make a great burrito.
Key Ingredients
First and foremost, the carne asada should be well-seasoned and cooked to perfection. The French fries should be crispy and evenly cooked, without being too greasy. The cheese should be melted and tangy, and the guacamole should be fresh and flavorful.
The Perfect Balance of Flavors
A great California burrito should also have a perfect balance of flavors. The sour cream should add a tangy, creamy taste, while the guacamole should provide a refreshing coolness. The salsa and hot sauce should be spicy enough to provide a kick, but not overpower the rest of the flavors.
The Role of Freshness and Quality
Finally, the quality and freshness of the ingredients are crucial to the overall taste of a California burrito. The best burritos use locally-sourced ingredients that are prepared in-house daily, ensuring that each bite is packed with flavor and texture.
Top San Diego Neighborhoods for California Burritos
San Diego is home to many vibrant and diverse neighborhoods that offer a wide variety of California burritos. Here are some of the top neighborhoods in San Diego to try:
Ocean Beach
This beachside neighborhood is known for its laid-back vibe and casual eateries. Try the California burrito at Nico's Mexican Food, a local favorite that serves up delicious and filling burritos with fresh, homemade ingredients.
North Park
North Park is a trendy and diverse neighborhood with a thriving food and arts scene. Head to Lucha Libre Gourmet Taco Shop, a colorful and quirky eatery that offers some of the best California burritos in the city.
Pacific Beach
Pacific Beach is a popular destination for beachgoers and surfers, with a bustling boardwalk and plenty of restaurants and bars. For a delicious and satisfying California burrito, check out Rigoberto's Taco Shop, a local institution that has been serving up classic burritos for decades.
La Jolla
La Jolla is a posh and picturesque neighborhood that boasts stunning ocean views and upscale dining options. For a unique twist on the classic California burrito, head to Puesto Mexican Artisan Kitchen & Bar, where you can try a tasty and inventive burrito made with grilled octopus.
Must-Try California Burrito Spots in San Diego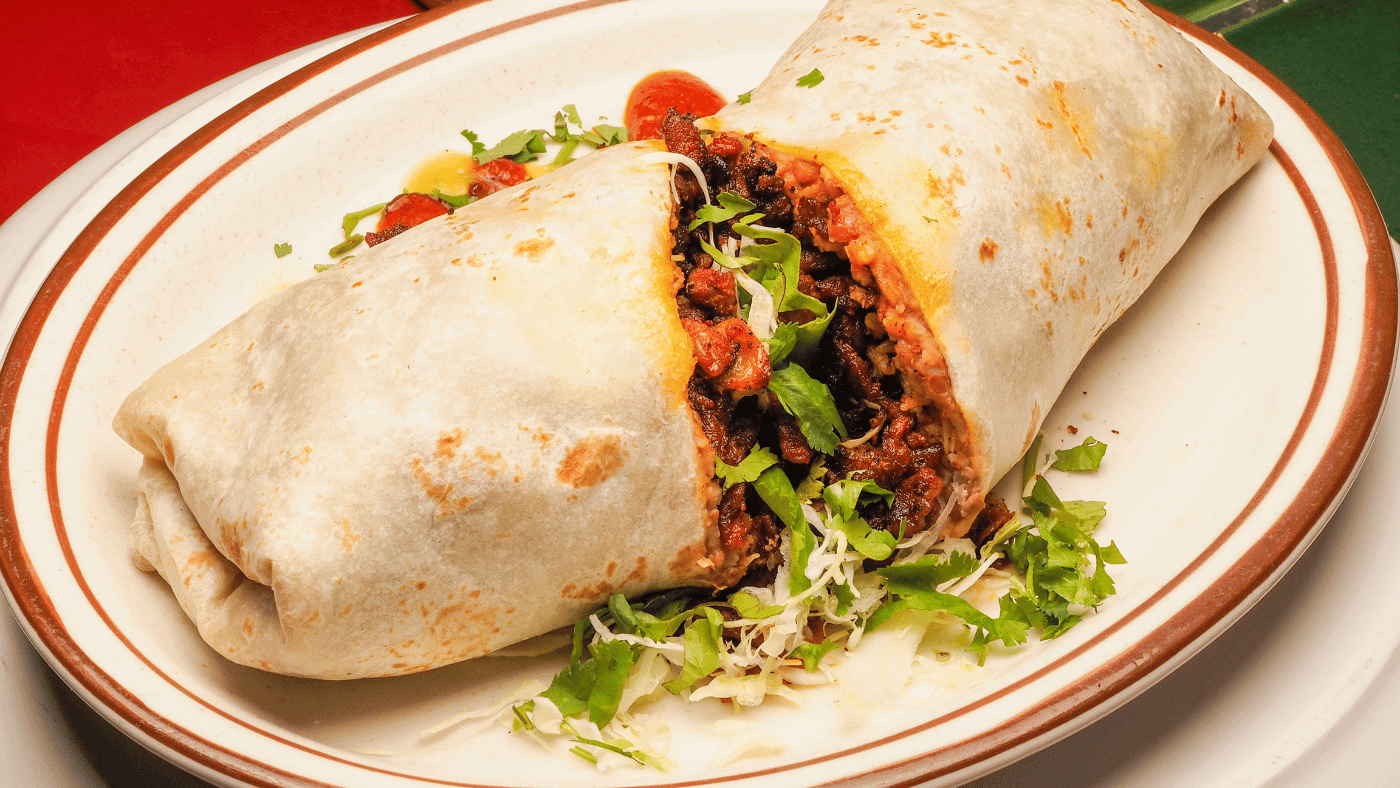 Lucha Libre Taco Shop
Lucha Libre Taco Shop is a staple of the San Diego food scene, known for its colorful decor and bold flavors. Their California burrito is a standout, featuring perfectly cooked carne asada, crispy fries, and a creamy blend of sour cream and guacamole.
Ortiz's Taco Shop
Ortiz's Taco Shop is another local favorite that has been serving up classic California burritos for over 50 years. Their burritos are always made fresh to order, with high-quality ingredients and generous portions that are sure to satisfy.
Mike's Taco Club
Mike's Taco Club is a hidden gem in the Ocean Beach neighborhood that serves up some of the best California burritos in town. Their burritos are made with tender and flavorful carne asada, crispy French fries, and a blend of cheese, sour cream, and guacamole that is simply irresistible.
The Taco Stand
The Taco Stand is a contemporary Mexican eatery that puts a modern twist on the classic California burrito. Their burritos are made with grass-fed beef, fresh-cut fries, and an array of salsas and toppings that allow you to customize your perfect burrito.
Conclusion
San Diego's California burrito is a unique and delicious dish that has captured the hearts of foodies and locals alike. From its humble origins in the South Bay to its current status as a local institution, the California burrito is a must-try dish for anyone visiting San Diego. Whether you're looking for a classic burrito or an inventive twist, the city is home to some of the best California burritos in the world.