If you're planning a trip to Kyoto, Japan, and searching for an unforgettable experience, look no further than the ryokan. These traditional Japanese inns offer a one-of-a-kind stay that embodies the country's culture and hospitality. To help you find the best ryokan for your needs, we've put together this guide highlighting the top options in Kyoto, ranging from luxury to budget-friendly, and exploring their unique features.
Understanding the Ryokan Experience
Before we dive into Kyoto's top ryokans, let's take a closer look at what makes a ryokan a must-try experience. First and foremost, they offer a personalized touch that you won't find in a standard hotel. They prioritize hospitality and are known for their outstanding customer service. Guests can enjoy a wide range of experiences, including traditional Japanese cuisine, tea ceremonies, calligraphy lessons, kimono rentals, and more.
The History of Ryokans in Japan
Ryokans first appeared in Japan in the Edo period (1603-1868) and served as resting places for weary travelers. They started as simple buildings with few amenities and evolved into luxurious inns that catered to the elite. Today, ryokans still bring that traditional feel to the visitors, while also offering modern amenities that make a stay comfortable.
Traditional Japanese Hospitality and Etiquette
Staying in a ryokan requires a certain level of respect and etiquette. Guests are usually required to remove their shoes before entering, and they typically wear yukatas (casual kimonos) provided by the inn during their stay. Bowing is the traditional way of showing gratitude for their services, and local customs have to be respected. Don't hesitate to ask for instructions or information from the hospitality staff to avoid breaching cultural norms inadvertently.
Unique Features of a Ryokan Stay
One of the special features of a ryokan is sleeping on a futon, a traditional Japanese bed. Unlike Western style beds that provide a lot of support, a futon is thinner and harder, but also more comfortable than you would think. Often, the futon will be laid out and put away according to guests' preferences, depending on how they want to use the space throughout the day and night.
Top Ryokans in Kyoto for Different Budgets
Now that you have an idea of what you can expect from a ryokan stay, let's take a closer look at some of the best options in Kyoto based on your budget.
Luxury Ryokans for an Indulgent Experience
Kyoto has several luxury ryokans that offer a lavish experience. These typically cost more than budget-friendly options, but they include high-end amenities such as private hot springs, spacious rooms, exceptional cuisine, and personalized service.
The first option is the Tawaraya Ryokan, which is among the oldest inns in Kyoto and has a unique combination of modern and traditional elements. Each room offers a private bath and gardens, providing an intimate feel, and they use handcrafted antique furniture. Alternatively, the Gion-Hatanaka Ryokan is another great option that offers rooms with balconies that overlook a tranquil Japanese garden, delicious meals, and private onsen baths.
Mid-Range Ryokans Offering Comfort and Authenticity
If you are looking for something more affordable but still authentic, mid-range ryokans are the way to go. These inns may have fewer amenities than luxury ryokans, but they make up for it by offering cozy rooms, excellent service, and delicious Japanese meals.
The first choice that will surprise you with its unique style is the White Hotel Kyoto Daimaru. This mid-range ryokan is located near Kyoto Station and stands out with its contemporary design with a mix of traditional elements. The rooms have tatami floors, and the furniture looks like pieces of modern art. Also, Nishikiro Ryokan offers a more traditional style, with wooden décor and futons on the tatami floors.
Budget-Friendly Ryokans for the Cost-Conscious Traveler
Lastly, if you're on a tight budget, don't worry – there are still plenty of great ryokan options that won't break the bank. These ryokans offer a more no-frills experience, usually with shared baths and smaller rooms.
If you want to stay in the heart of Kyoto but at a budget price, the Khaosan World Kyoto is a great option – a hostel-style ryokan that is an affordable and nice alternative to hotel options. Toshiharu Ryokan also offers budget-friendly accommodation, with tatami rooms, portable wi-fi, and a lovely garden for a tranquil feel to unwind.
Ryokans with Exceptional Cultural Experiences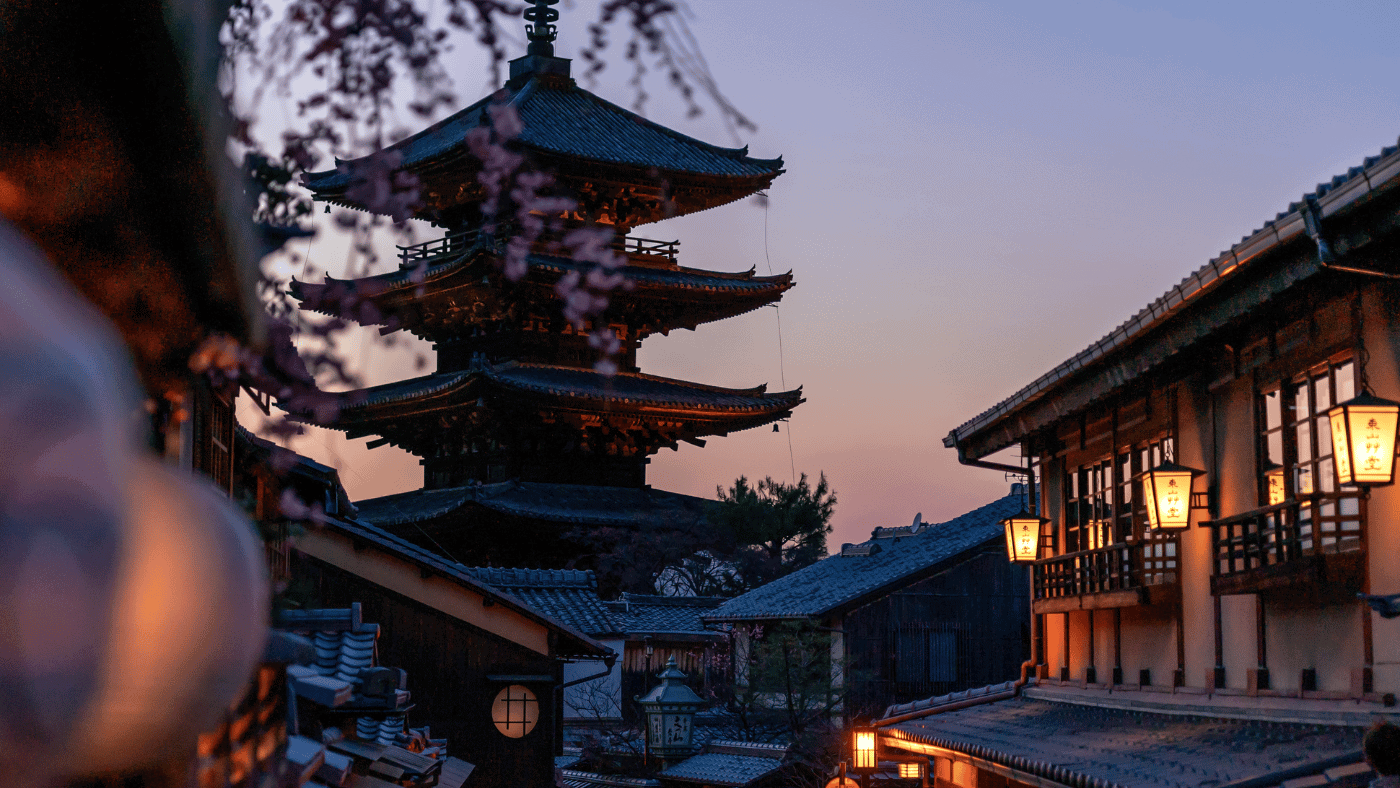 If you want more than just a comfortable stay, there are several ryokans you can choose that offer unique cultural experiences. These range from tea ceremonies to cooking classes and kimono rentals.
Tea Ceremony and Calligraphy Lessons
The Watazen Ryokan offers an immersive cultural experience that includes a Zen meditation service and twice-daily tea ceremonies. During your stay, you can also try calligraphy lessons and enjoy scenic views of Kyoto.
Traditional Japanese Cooking Classes
If you want to learn how to cook traditional Japanese dishes, you can try the Sodoh Higashiyama Kyoto, which offers cooking classes, Japanese culture lectures, and even a taste of sake.
Kimono Rentals and Photoshoots
If you're looking for an added touch of elegance and glamour, kimono rentals and photoshoots will offer you a unique experience that you can bring home as a lasting memory. The Gion Maifukan Ryokan offers the chance to wear high-quality kimonos, and they provide a makeup artist and hairstylist to complete the transformation. During the photoshoot, a professional photographer takes photos, and you get several edited versions to choose from to take home.
Kyoto Ryokans with Onsen Facilities
A highlight of a ryokan stay is the availability of hot spring baths, which will leave you relaxed and rejuvenated.
The Benefits of Japanese Hot Springs
Onsens are traditional hot springs that are known for their healing and therapeutic properties. They help to alleviate any muscle pain and provide relaxation for the whole body.
Ryokans with Private Onsen
The Arashiyama Benkei Ryokan offers a slice of paradise with private open-air hot tubs overlooking a river. The Hoshinoya Kyoto retreat is another notable option that takes the onsen experience to the next level with its own underground natural hot spring, giving you an intimate, secluded experience with the water coursing right underneath the building.
Ryokans with Communal Onsen
For those more comfortable in a communal setting, the Gion Shinmonso Ryokan has baths that overlook a lovely garden. For the more adventurous, the Ryokan Hirashin Ryokan provides access to the scenic foot bath located up in the mountains.
No matter which ryokan you choose for your stay in Kyoto, you are sure to have a unique and memorable experience. Kyoto Ryokans offer a chance to get a glimpse and experience Japan's traditional culture and hospitality directly, which is hard to find anywhere else. Hopefully, this guide has given you all the information you need to make the right selection for your budget and ensure a stay that leaves you feeling relaxed, rejuvenated, and freshly traveled.