Are you seeking a destination that offers a unique blend of history, outdoor activities, and culinary experiences? Look no further than Galena, Illinois. Once a lead mining community, this charming town now offers travelers a variety of exciting things to do. From exploring its rich heritage to indulging in its culinary scene, Galena is the perfect vacation spot for those looking to experience something new. Read on to learn more about what Galena has to offer.
Explore Galena's Rich History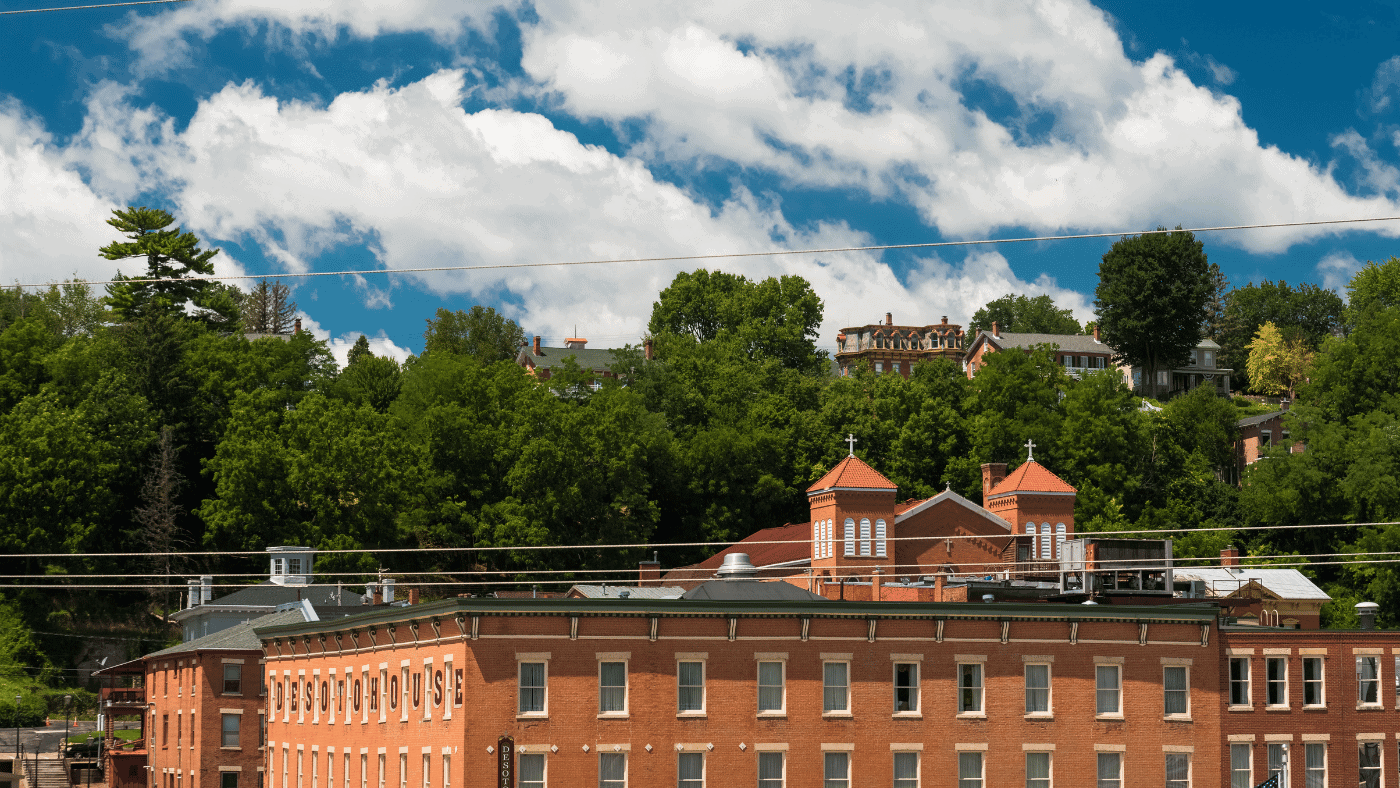 Galena, Illinois is a town steeped in history. From its mining roots to its role in the Civil War, the town has a rich and fascinating past that is just waiting to be explored. Whether you're a history buff or just looking for a unique and interesting vacation destination, Galena has something for everyone.
Visit the Ulysses S. Grant Home
A visit to the Ulysses S. Grant Home is a must for anyone interested in the history of the United States. The home, which was built in 1860, was the residence of the Civil War general and the 18th president of the United States. Today, the home has been beautifully restored and is open to the public for tours. A tour of the home provides an insight into the personal life and military career of the historical figure. Be sure to check out the visitor center, which offers exhibits, films, and a bookstore.
During your visit to the Ulysses S. Grant Home, you'll learn about the life and legacy of one of America's greatest military leaders. You'll see the rooms where Grant and his family lived, including the parlor, dining room, and bedrooms. You'll also see the original furnishings and personal belongings of the Grant family, including the bed where Grant died in 1885.
Discover the Galena & U.S. Grant Museum
If you want to learn more about Galena's history, head to the Galena & U.S. Grant Museum. The museum is located in the heart of downtown Galena and showcases the town's history, including its mining roots, and highlights the life and legacy of Ulysses S. Grant. Exhibits feature artifacts, including weaponry, furniture, and clothing, from Grant's time in Galena and during the Civil War.
One of the most interesting exhibits at the Galena & U.S. Grant Museum is the display of Grant's personal belongings, including his uniform, sword, and personal papers. You'll also learn about the history of Galena, from its early days as a mining town to its role in the Civil War.
Stroll Down Historic Main Street
Take a leisurely stroll down Galena's historic Main Street and admire the stunning architecture of the buildings. You'll feel like you've been transported back in time with the street's well-preserved 19th-century buildings. Be sure to stop by the Galena Trolley Depot and book a tour of the town, which comes complete with a guided narrated tour.
During your stroll down Main Street, you'll see a variety of shops, restaurants, and galleries. You'll also see some of Galena's most iconic buildings, including the DeSoto House Hotel, which was built in 1855 and is still in operation today. The hotel has hosted many famous guests over the years, including Abraham Lincoln and Ulysses S. Grant.
Overall, Galena is a fascinating town with a rich and varied history. Whether you're interested in the Civil War, mining history, or just enjoy exploring charming small towns, Galena is definitely worth a visit. So pack your bags, grab your camera, and get ready to step back in time in this historic Illinois town.
Outdoor Adventures in Galena
Hike the Trails at Apple River Canyon State Park
Escape the hustle and bustle of the city and immerse yourself in nature at Apple River Canyon State Park. Hiking trails offer spectacular views of the park's unique geological features, including limestone bluffs, canyons, and streams. The park also offers picnic areas and camping facilities.
Enjoy a Scenic Bike Ride
If biking is more your speed, rent a bike from Fever River Outfitters and explore the Galena River Trail. The trail winds alongside the Galena River and offers a beautiful view of the town's picturesque landscape. Stop for a picnic lunch and enjoy the tranquility of the surroundings.
Experience Galena River Kayaking and Canoeing
For an even closer look at the Galena River, rent kayaks or canoes from Fever River Outfitters. Paddle down the gentle current and take in the natural beauty of the river's surroundings. Keep an eye out for wildlife, including deer and waterfowl.
Indulge in Galena's Culinary Scene
Savor Local Flavors at Galena's Restaurants
Galena's culinary scene is a foodie's paradise. From farm-to-table fare to fusion cuisine, Galena's restaurants offer a variety of flavors to suit any palate. Be sure to try regional specialties like the classic Hot Beef Sandwich and the famous Saganaki Cheese.
Taste Award-Winning Wines at Galena Cellars Vineyard & Winery
Visit Galena Cellars Vineyard & Winery, nestled among the rolling hills and vineyards of the countryside. Taste award-winning wines, including Chardonnay, Pinot Noir, and Dry Rose. Take a tour of the vineyard and learn about the wine-making process from grape to bottle.
Sample Craft Beers at Galena Brewing Company
For beer lovers, don't miss out on a visit to Galena Brewing Company. Sample a variety of craft beers, including the flagship Anna Belle's IPA and the Farmer's Blonde ale. The brewery also offers a rotating selection of seasonal beers and small-batch releases.
Unique Shopping Experiences
Browse Art Galleries and Studios
Galena is home to a thriving arts community, and its galleries and studios are a testament to this. Browse through a variety of art pieces, including paintings, sculptures, and jewelry. Some galleries even offer live demonstrations of artists at work.
Find Treasures at Antique Shops
Antique lovers will be in heaven in Galena, with an abundance of antique shops on Main Street. Browse through a variety of antiques, including furniture, artwork, and vintage collectibles. You're sure to find a unique treasure to take home as a souvenir.
Shop for Handcrafted Goods at Local Boutiques
Galena's local boutiques are a great place to find unique and handcrafted goods. From handmade soaps and lotions to candles and pottery, the boutiques offer a variety of artisanal products. Be sure to check out Hello Galena, a cooperative that features the work of over 60 local artists and craftspeople.
In conclusion, Galena offers something for everyone. Stroll down historic Main Street, immerse yourself in nature with outdoor activities, indulge in its culinary scene, and shop to your heart's content. Galena is a hidden gem of the Midwest and is waiting to be discovered.