Missoula, Montana is a charming and vibrant city that offers a plethora of activities for visitors and locals alike. From outdoor adventures to cultural experiences, from food and drink to festivals and events, Missoula has it all. Here are some of the best things to do in Missoula.
Outdoor Adventures in Missoula
If you're an outdoor enthusiast, Missoula is the perfect destination for you. With its stunning natural beauty and numerous outdoor activities, you're sure to have an unforgettable adventure. Here are some of the top outdoor activities to try in Missoula:
Hiking Trails and Parks
Missoula is a hiker's paradise, with a variety of trails and parks to explore. The Rattlesnake National Recreation Area, located just north of Missoula, is a must-visit destination for hikers. With over 73,000 acres of wilderness, it offers an extensive network of trails that cater to hikers of all skill levels. From easy strolls to challenging hikes, there's something for everyone. The Lolo National Forest, just west of Missoula, is another great option for hikers, with over 700 miles of trails to explore. And if you're looking for a park closer to town, Caras Park along the Clark Fork River offers a beautiful urban oasis.
As you hike through these parks and trails, keep an eye out for the local wildlife. You might spot a deer, elk, or even a black bear if you're lucky. And don't forget to bring plenty of water and snacks to keep you fueled and hydrated throughout your adventure.
Biking and Cycling Routes
Missoula is a cycling paradise, with numerous routes that cater to all types of cyclists. The Bitterroot Trail, which runs for over 50 miles through the beautiful Bitterroot Valley, is a popular route for cyclists of all skill levels. With its stunning scenery and well-maintained trails, it's no wonder why this trail is a favorite among locals and visitors alike. The Clark Fork Riverfront Trail is another great option for cyclists, offering scenic views of the river and town. And for those who are up for a challenge, the Grizzly Peak Trail is a must-ride. This challenging trail offers stunning views from the top, making it well worth the effort.
Whether you're a seasoned cyclist or a beginner, Missoula has a bike route that's perfect for you. Just be sure to wear a helmet and follow all traffic laws to stay safe on the road.
Water Activities on the Clark Fork River
The Clark Fork River, which runs through the heart of Missoula, is a playground for water enthusiasts. From kayaking and canoeing to fishing and paddleboarding, there's something for everyone. For a scenic float down the river, book a guided tour with a local outfitter. You'll get to enjoy the stunning scenery and wildlife while learning about the history and ecology of the area. And if you're feeling adventurous, try your hand at whitewater rafting. You'll experience the rush of adrenaline as you navigate the rapids, making memories that will last a lifetime.
As you enjoy these water activities, be sure to wear a life jacket and follow all safety guidelines. The river can be unpredictable, so it's important to stay alert and aware of your surroundings at all times.
Winter Sports and Skiing
In the winter months, Missoula becomes a winter wonderland. Snowboarding and skiing are popular pastimes at nearby ski resorts, such as Snowbowl and Discovery. With their well-groomed runs and stunning mountain views, these resorts offer an unforgettable skiing experience. Snowmobiling and snowshoeing are also great options for those looking to get out and enjoy the beautiful winter scenery. You'll get to explore the snowy landscape and take in the peaceful silence of the winter wilderness.
As you enjoy these winter activities, be sure to dress warmly and wear appropriate gear to stay safe and comfortable in the cold weather. And don't forget to take breaks and warm up indoors when needed.
Overall, Missoula is a nature lover's paradise, with endless opportunities for outdoor adventure. Whether you prefer hiking, biking, water activities, or winter sports, there's something for everyone in this beautiful Montana town. So pack your bags, grab your gear, and get ready for an unforgettable outdoor adventure in Missoula!
Cultural Experiences in Missoula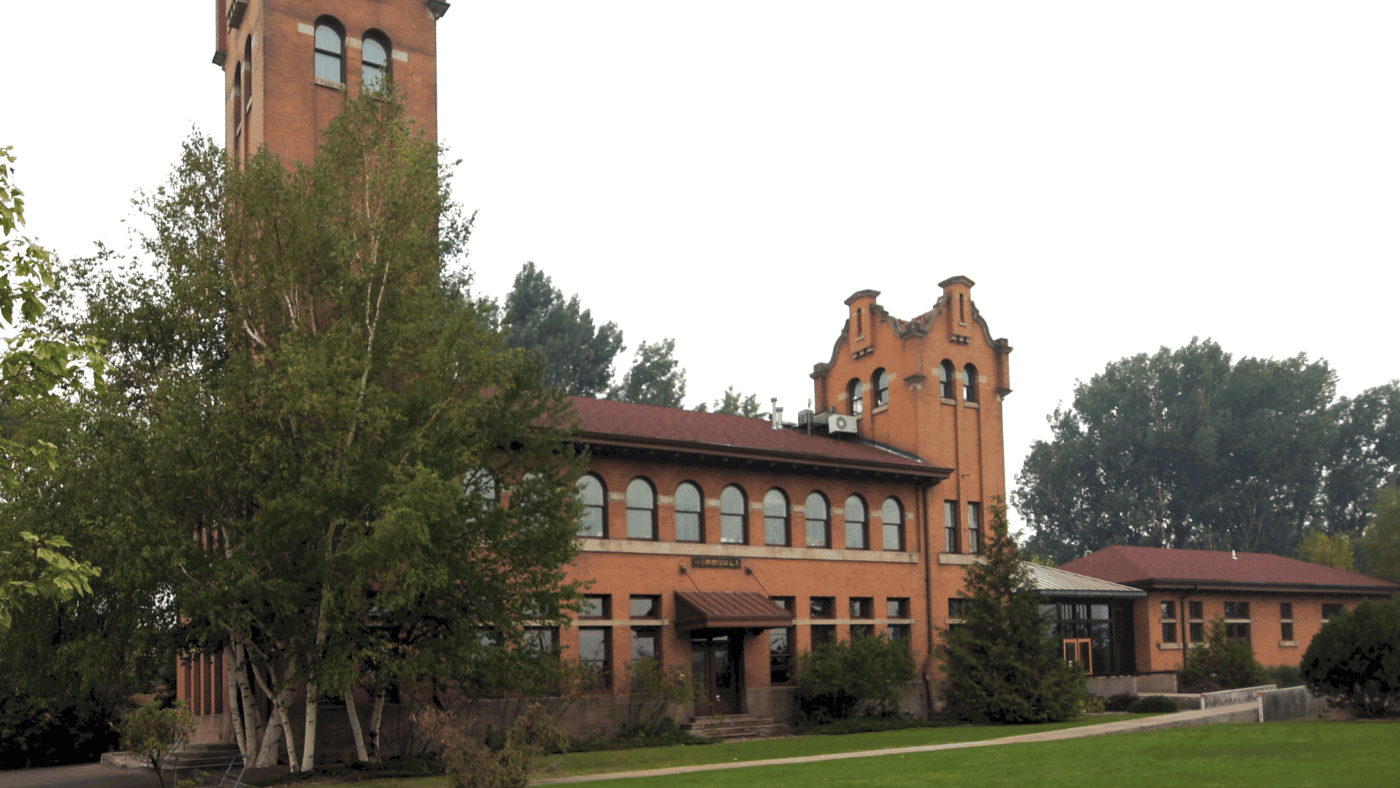 Art Galleries and Museums
Missoula has a thriving arts scene, with numerous galleries and museums that showcase the talent of local and regional artists. The Montana Museum of Art & Culture, located on the University of Montana campus, has a wide collection of art and artifacts from Montana and beyond. The Missoula Art Museum, located downtown, offers exhibitions and events throughout the year.
Historic Sites and Landmarks
Missoula has a rich history that is reflected in its architecture and landmarks. The historic downtown area is home to numerous buildings that date back as far as the late 1800s. The Wilma Theater, built in 1921, is a local icon that has been restored to its original grandeur. The Fort Missoula Historical Museum offers a glimpse into the town's military past.
Live Music and Theater Performances
Missoula is a hub for live music and theater performances. The Wilma, mentioned above, hosts both local and touring musicians and performers. The Montana Repertory Theater, located on the University of Montana campus, offers a variety of plays and performances throughout the year. The Top Hat Lounge, a local favorite, is a great venue for live music and entertainment.
Festivals and Events
Missoula loves to celebrate, and there are numerous festivals and events throughout the year that showcase the town's diverse culture and community spirit. The River City Roots Festival in August is a popular event that features live music, food, and crafts. The Missoula Farmers Market, held from May to October, is a great place to shop for local produce and artisanal products.
Food and Drink in Missoula
Local Restaurants and Cafes
Missoula's food scene is diverse and delicious. From farm-to-table restaurants to funky cafes, there's something for every taste and budget. The Red Bird, located downtown, is a local favorite that offers American-style cuisine with a French twist. The Pearl Cafe, located in the historic Rattlesnake neighborhood, is a charming and cozy spot that serves up classic American comfort food.
Breweries and Distilleries
Missoula has a thriving craft beer and spirits scene, with numerous breweries and distilleries that offer tours and tastings. Draught Works Brewery, located in the heart of town, has a wide variety of beers on tap and a cozy tasting room. Montgomery Distillery, located in the historic Higgins Building downtown, offers an impressive selection of liquors and craft cocktails.
Farmers Markets and Food Trucks
Missoula is home to numerous farmers markets and food trucks that offer fresh, local food and produce. The Clark Fork Farmers Market, held each Saturday from May to October, is a must-visit for anyone interested in farm-fresh produce and artisanal products. Food trucks such as Big Thai Country and The Good Food Store offer delicious and affordable meals on the go.
Wine Tasting and Vineyards
While Montana may not be known for its wine, Missoula has a growing number of wineries and vineyards that offer tours and tastings. Ten Spoon Vineyard and Winery, located just outside of town, has a beautiful tasting room and offers wine flights and tours of their vineyards. The Ridge Winery, located in the Bitterroot Valley, offers stunning views of the surrounding mountains and a variety of wines.
As you can see, Missoula has something for everyone. Whether you're an outdoor enthusiast, a lover of culture, or a foodie, this charming town has plenty to offer. So why not plan a trip to Missoula and discover for yourself what makes it such a special place?