Have you ever dreamt of hitting the open road, driving through the scenic landscapes, and exploring the world at your own pace? An RV road trip could be the ticket to your dream vacation!
Pack your belongings, prepare your route, and step into your RV to embark on an adventure that you will cherish for a lifetime.
Understanding the Basics of RV Road Tripping
What is RV Road Tripping?
A recreational vehicle, commonly known as an RV, is a motor vehicle or trailer that includes living quarters. An RV road trip is a journey undertaken in an RV through different locales, exploring natural beauty, culture, history, and cuisines at your own pace.
With a comfortable living space, kitchen, and often even a bathroom, an RV becomes your moving home on wheels!
Essential Tips for First-Time RV Road Trippers
If you are a first-time RV tripper, understanding a few basics can make your journey smoother and more enjoyable. Always plan your route and campgrounds in advance, carry necessary tools for maintenance, and pack wisely.
Take a trial run before you set out on long distances, understand the fuel consumption of your RV, and researching local norms and regulations will help avoid many hassles on the road.
Top RV Road Trip Routes in North America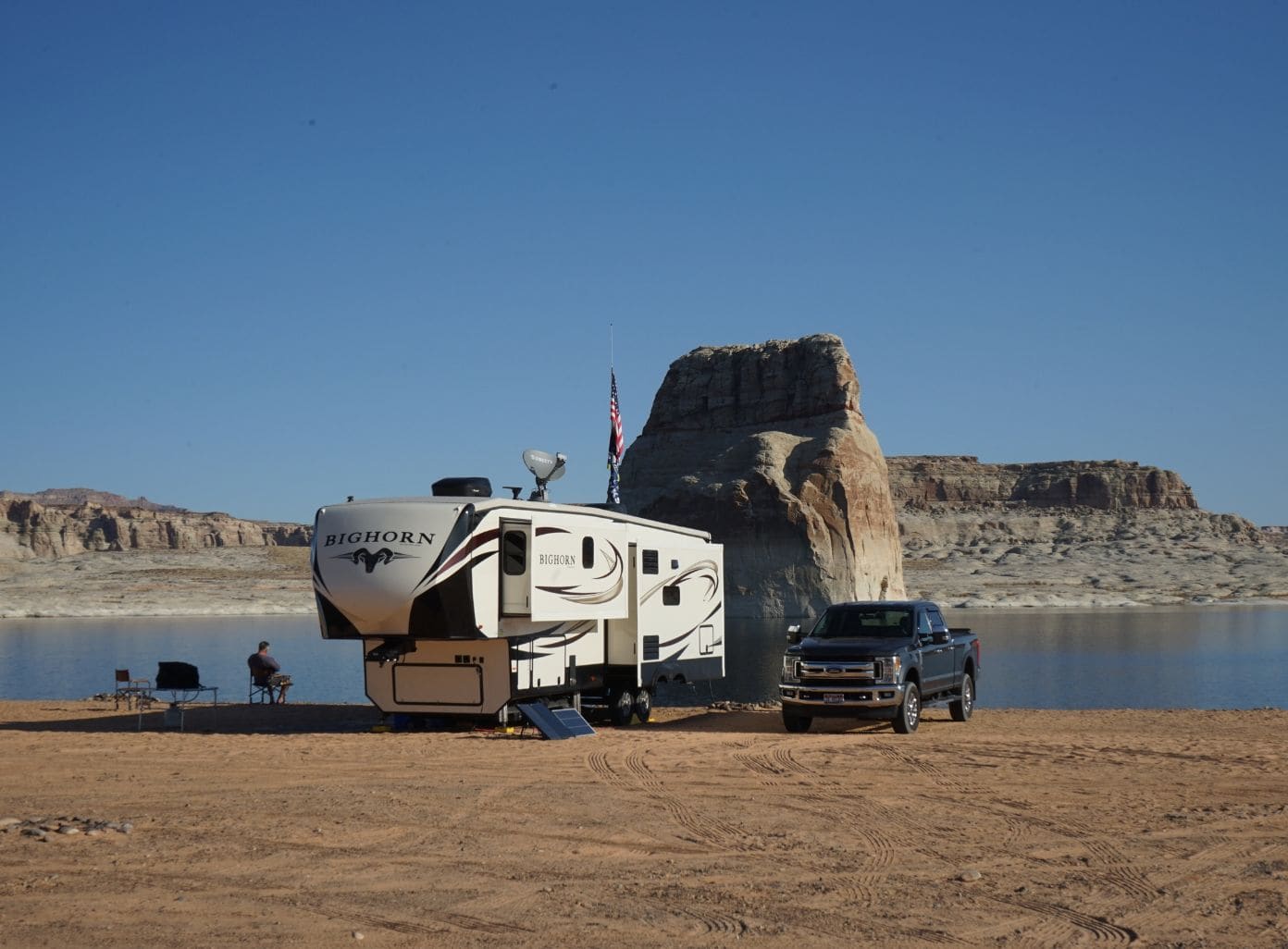 The Great American West RV Trip
The American West is known for its captivating beauty and varied landscapes. Starting from California, through Nevada, Arizona, Utah, Wyoming, Montana, and Oregon, this route offers stunning vistas of mountains, deserts, gorges, and forests.
From the glamorous city of Los Angeles to the majestic Yellowstone National Park, every stopover during this journey is an experience in itself.
The Ultimate East Coast RV Journey
The East Coast of America is a treasure trove of history, culture, and mesmerizing beauty. This route stretches from Florida to Maine, passing through major cities like New York, Washington DC, Philadelphia, and Boston.
Experience the charm of southern plantations, discover the iconic landmarks of New York, witness the spectacular fall colors in New England, and much more on this ultimate RV journey.
The Best of the Midwest: An RV Adventure
The Midwest holds a charm that is quite different from the rest of America. Travel through the heartland of America, visiting states like Michigan, Illinois, Indiana, Ohio, Iowa, and Missouri.
Experience the warmth of Midwestern hospitality, visit iconic landmarks, explore unique natural attractions, and savor delicious local dishes during this RV adventure.
Exploring Europe by RV
The Romantic Road, Germany
The Romantic Road in Germany is one of the most picturesque RV routes in Europe. It cuts across the beautiful Bavarian countryside, lined with fairy-tale castles, charming medieval towns, and vineyards.
Starting from the River Main and ending at the foothills of the Alps, driving on the Romantic Road is like stepping back in time.
The Wild Atlantic Way, Ireland
The Wild Atlantic Way in Ireland is an exhilarating journey along the country's dramatic west coast. The magnificent views of the rugged cliffs, rolling hills, sandy beaches, and ancient historical sites take your breath away.
Give yourself plenty of time to explore the quaint little towns, enjoy local Irish music, and taste the delicious seafood on offer.
The Amalfi Coast, Italy
Known for its stunning coastal beauty, colorful cliffside villages, and vibrant culture, the Amalfi Coast makes for an unforgettable RV journey. It offers a beautiful blend of Italian culture, history, and cuisine along with the Mediterranean's captivating natural beauty.
Drive along the serpentine roads, soak in the fantastic views, and stop at charming towns such as Sorrento, Positano, Amalfi, and Ravello.
RV Road Trips in Australia and New Zealand
The Great Ocean Road, Australia
The Great Ocean Road in Australia is one of the world's most scenic coastal drives. From surf spots to rainforests, it offers a diverse and stunning landscape to explore. And with some of Australia's most well-known landmarks like the Twelve Apostles and London Bridge along the route, this road trip is a must-do adventure.
With numerous stops offering wildlife encounters, natural wonders, and delicious local food, it guarantees a memorable road trip.
The South Island Circuit, New Zealand
This route takes you around the South Island of New Zealand, showcasing its stunning landscapes. From the sweeping plains of Canterbury to the rugged West Coast, from the serene lakes of Wanaka and Tekapo to the majestic peaks of Mount Cook and Fiordland, this road trip promises breathtaking views at every turn.
Experience New Zealand's unique wildlife, adventure activities, history, and culture during this unforgettable journey.
Planning Your RV Road Trip
How to Plan Your Route
Planning your route is crucial for a successful RV road trip. Consider the weather, road conditions, and travel advisories. Familiarize yourself with the rules and regulations of the places you plan to visit. Also, keep your interests and comfort in mind while planning the duration and pace of the trip.
Use tools like Google Maps and Roadtrippers for route planning. Keep a flexible timeline to explore places that catch your fancy along the way.
Essential RV Road Trip Gear
Invest in quality camping gear like sleeping bags, a camping stove, a cooler, and flashlights. Equipment for an RV road trip must also include tools for minor repairs, spare tires, a first-aid kit, and fire extinguishers. Don't forget adapters, chargers, and batteries for your electronic devices.
Organize your space efficiently with storage solutions, and pack essential kitchen utensils and toiletries. Remember, efficient packing and organization will make your travel comfortable and worry-free.
Tips for RV Maintenance on the Road
Regular maintenance of your RV can prevent unwanted hassles on the road. Always carry essential tools and spare parts. Regularly inspect critical components like tires, brakes, lights, and batteries. Maintain your RV's fluid levels and check for leaks. Always be aware of the closest RV service center near your route.
Besides, always follow the owner's manual for preventive maintenance tips, and consider getting your RV serviced by a professional before embarking on the trip.