Rome, the Eternal City, is a wondrous destination for travelers who want to experience the fusion of ancient history and modern life. Whether visiting the Colosseum or Vatican City, there's a rich array of sites to see. Navigating this beautiful city can be overwhelming, but with the following guide, you'll have a better understanding of Rome's transportation system and public transportation network, making your trip smoother and stress-free.
Understanding Rome's Transportation System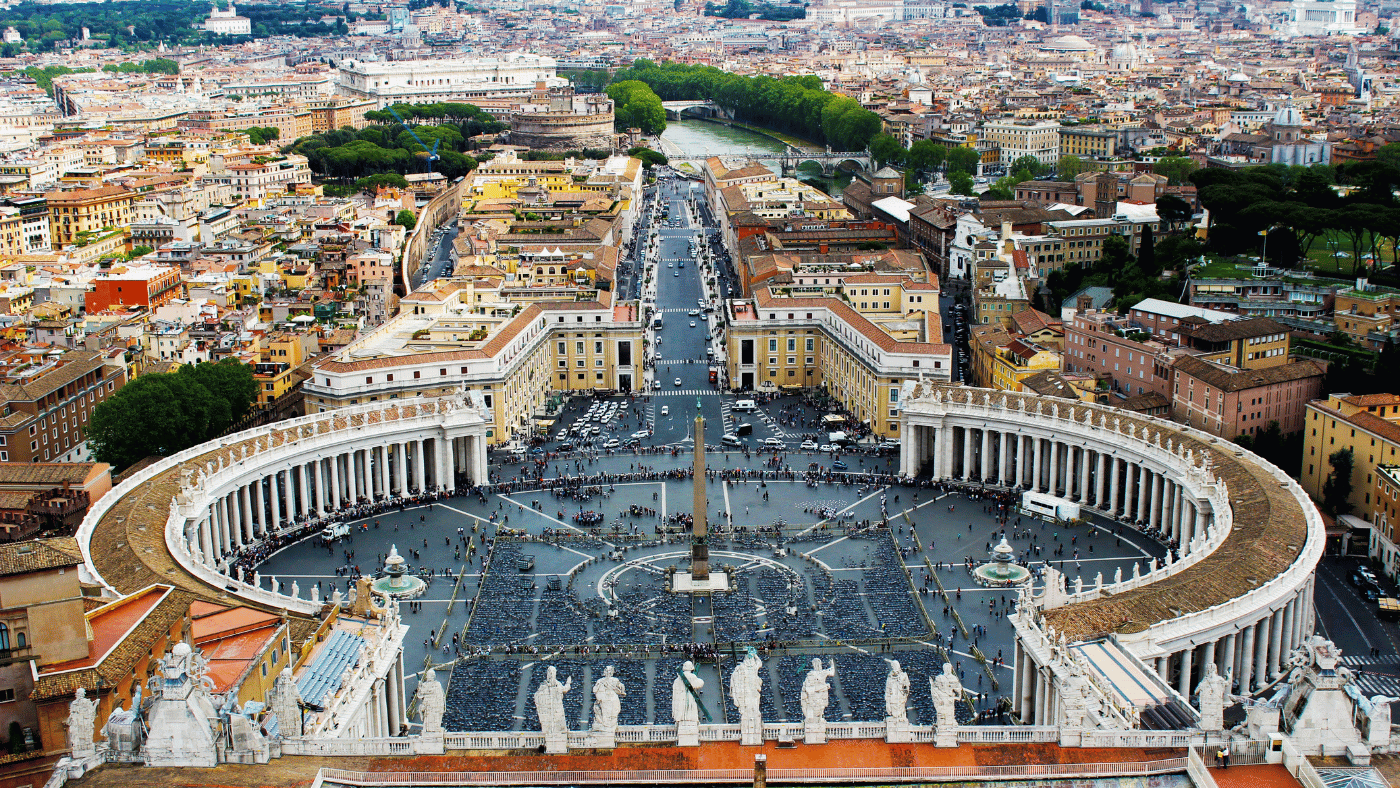 Rome is a bustling metropolis filled with history, culture, and delicious food. To fully immerse yourself in everything the city has to offer, it's important to understand the various public transportation options available to make getting around efficient and cost-effective. The most popular modes of transportation for Romans and tourists alike are public transportation, taxis, ridesharing services, bicycle and scooter rentals, and walking.
Let's take a closer look at each mode of transportation and what you need to know before using them.
Public Transportation Options
The most commonly used public transportation options in Rome are buses, trams, and the metro system. Buses and trams operate from 5:30 am to midnight, and buses and trams run on an extensive network that covers most parts of the city. Additionally, the metro system operates three lines in the city and runs from 5:30 am to 11:30 pm.
It's important to note that the public transportation system in Rome can be crowded, especially during peak hours. If you're traveling with luggage, it's best to avoid using public transportation during these times, as it can be difficult to navigate with bulky bags. Also, be sure to validate your ticket before boarding any public transportation to avoid fines.
Taxi and Ridesharing Services
For those who prefer a more direct form of transportation, taxis and ridesharing services are readily available in Rome. Taxis are a bit more expensive but offer a comfortable ride, often with air conditioning. Ridesharing services, such as Uber and Lyft, are also available and can be significantly cheaper than taxis.
It's important to note that taxi drivers in Rome can be notorious for overcharging tourists, so be sure to agree on a fare before getting in the car. Ridesharing services, on the other hand, offer upfront pricing, so you know exactly how much you'll be paying before you even get in the car.
Bicycle and Scooter Rentals
For those who want a bit more adventure while experiencing Rome's beauty, there are many bicycle and scooter rental services. This mode of transportation is eco-friendly, and you can explore the city at your own pace. But be cautious – riding in Rome can be dangerous, and it's important to wear a helmet and follow all traffic laws.
Additionally, be aware that some areas of the city are not bike-friendly, and you may need to dismount and walk your bike through certain areas. It's also important to note that scooter rentals require a valid driver's license, and you must be at least 18 years old to rent one.
Navigating Rome on Foot
Walking is one of the best ways to experience Rome's beauty while getting around. It's an eco-friendly, cost-effective way to traverse the city's winding streets. Walking is also an excellent way to discover hidden sites and discover local gems.
However, keep in mind that Rome's streets can be uneven, and some areas may require walking up steep hills or stairs. It's also important to wear comfortable shoes and stay hydrated, especially during the hot summer months.
Overall, Rome's transportation system offers a variety of options for getting around the city. Whether you prefer public transportation, taxis, ridesharing services, bicycle and scooter rentals, or walking, there's a mode of transportation that will suit your needs. Just be sure to plan ahead and take necessary precautions to ensure a safe and enjoyable experience.
Rome's Public Transportation Network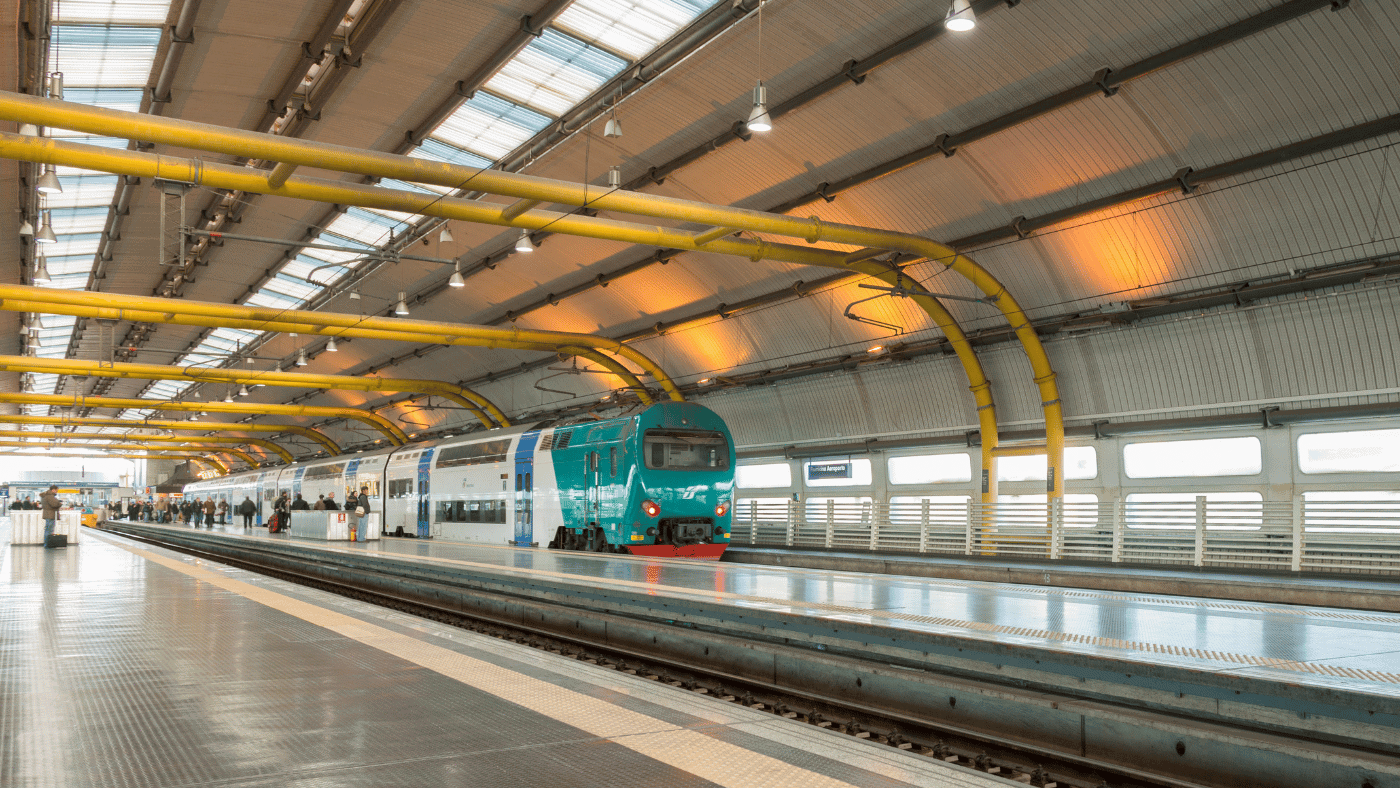 Transportation network in Rome is modern, and the Metro, tram, bus and train lines cover all parts of the city. Understanding each system's advantages and disadvantages can help you plan your daily commutes and choose the best transport options that meet your needs.
Rome Buses and Trams
Buses and trams are the most common mode of public transportation in Rome. Bus routes serve the entire city, with many Metro stations and bus terminals being the main departure points. Buses are available in different sizes and comfort levels, ranging from smaller buses to tourist buses. Trams operate on six different lines, with the terminus located in the heart of the city.
Rome Metro System
The Rome Metro system is the most efficient, clean, and cost-effective mode of public transportation in all of Rome. It has three lines and covers all the major landmarks, including the Vatican, the Colosseum, the Spanish Steps, and more. The metro runs every five minutes and operates on a pre-paid ticket system.
Rome Regional Trains
Rome is an important transportation hub and has many national and international connections via train services. Local trains are a useful form of transportation to explore areas outside Rome's city limits. Local trains connect to different towns and cities, tourist destinations, and eye-catching countryside sights.
Rome Tickets and Pricing
The public transportation system in Rome operates on a ticket-based system. Tickets are available at vending machines, tobacco shops, and newsstands. The price of a single ticket is €1.50, and it is valid for 100 minutes, including any bus transfers. Alternatively, daily and weekly passes are available for frequent travelers or for those in Rome for a more extended period.
Tips for Using Taxis and Ridesharing Services
Taxis and ridesharing services are an excellent option if you're short on time or want to avoid the crowds. However, it's essential to know the pricing, safety, and etiquette of using these services in Rome.
Finding a Taxi in Rome
There are taxi ranks throughout the city, including near major metro and train stations. Fares are metered and regulated by the municipality. However, there are additional charges for luggage, travel outside the city limits, and late-night travel.
Using Ridesharing Apps
Ridesharing apps are also an excellent alternative to taxis in Rome. Uber, Lyft, and other services are widely available and easy to use. These services can be less expensive than taxi services and offer safety features such as real-time location tracking.
Estimated Costs and Payment Options
The estimated cost of a taxi ride in Rome ranges from €5 to €20, depending on the distance traveled and the time of day. Payment options are cash, credit card, and contactless options. Ridesharing apps usually charge a base fee and then a per-kilometer charge. Payment is made via the app, which saves the need for cash.
Safety Tips and Etiquette
For safety reasons, ensure you only take licensed taxis and ensure that you sit in the backseat. Additionally, ridesharing services are recommended for solo travelers as they provide transparency in fare costs and safe navigation.
Conclusion
In conclusion, traveling around Rome can be both overwhelming and exciting. But with this guide's help, you're now equipped with the knowledge to navigate the city's transportation system. Follow these guidelines, and you should have a stress-free journey, whether you want to explore Rome on foot, bike, scooter, public transportation, or taxi.