If you're planning a trip to Greece, one destination you won't want to miss is the picturesque island of Santorini. With its breathtaking views, azure waters, and charming villages, it's no wonder this small island is a popular vacation spot for travelers from around the world. Fortunately, it's easy to get to Santorini from Athens. In this step-by-step guide, we'll explore the options for traveling from Athens to Santorini, along with everything you need to know to plan your trip.
Overview of Traveling from Athens to Santorini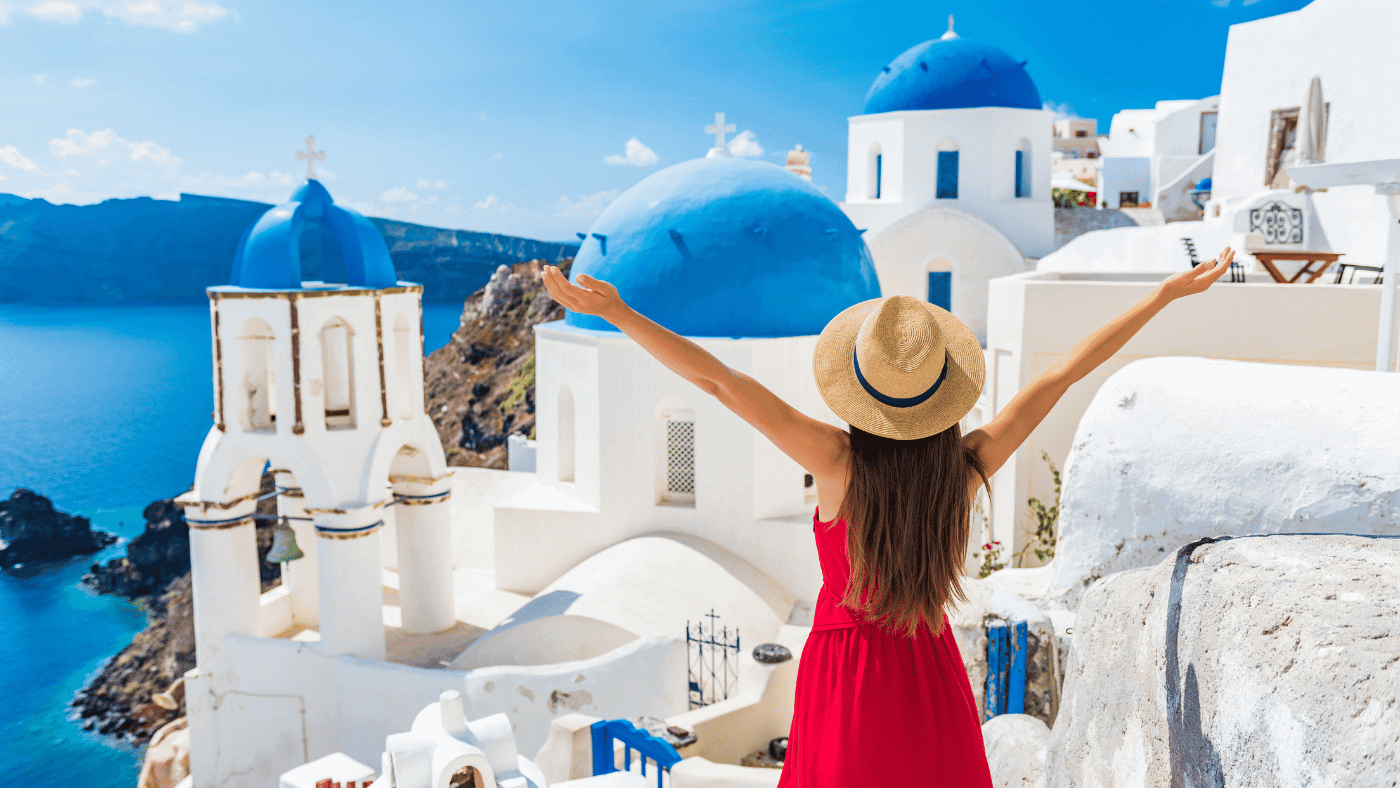 Before we dive into the details, let's take a high-level look at what you can expect when traveling from Athens to Santorini. There are two main modes of transportation: flying or taking a ferry. Both options have their pros and cons, so it's important to consider your preferences and budget before making a decision. If you choose to fly, your journey will take less than an hour. On the other hand, taking a ferry can take up to eight hours, but it's often more affordable and provides a scenic view of the Aegean Sea.
If you decide to fly, you'll be able to take in stunning aerial views of the Greek islands as you make your way to Santorini. The airport is located in the southeast of the island, and you can easily catch a taxi or bus to your accommodation. If you opt for the ferry, you'll have the opportunity to relax and enjoy the sea breeze as you sail across the Aegean. Many ferries have comfortable seating areas, cafes, and even shops on board.
Why Visit Santorini?
Santorini offers stunning natural beauty, iconic architecture, and unique cultural experiences that you won't find anywhere else. From the colorful houses perched on cliffs overlooking the sea to the world-renowned wineries, there's a little something for everyone on this charming island. If you're a history buff, you'll love exploring the ancient ruins of Akrotiri and the Museum of Prehistoric Thera. Art lovers will appreciate the many galleries and exhibitions showcasing local and international artists.
Of course, no trip to Santorini would be complete without a visit to one of the island's many beaches. Perissa and Kamari are popular spots for sunbathing and swimming, while Red Beach is famous for its unique red sand. If you're feeling adventurous, you can also try your hand at water sports like windsurfing and paddleboarding.
Best Time to Travel to Santorini
Santorini's peak tourist season runs from June to August, but it can get quite crowded during these months. If you're looking to avoid the crowds, consider visiting in May or September. The weather is still warm, and there are fewer tourists around. If you're on a tight budget, traveling during the shoulder season may also save you some money on flights and accommodations.
Keep in mind that the weather in Santorini can be quite hot and dry during the summer months, with temperatures often reaching 30°C (86°F) or higher. If you're sensitive to the heat, you may want to plan your trip for the spring or fall when the weather is milder. No matter when you visit, be sure to pack sunscreen, a hat, and plenty of water to stay hydrated.
Preparing for Your Trip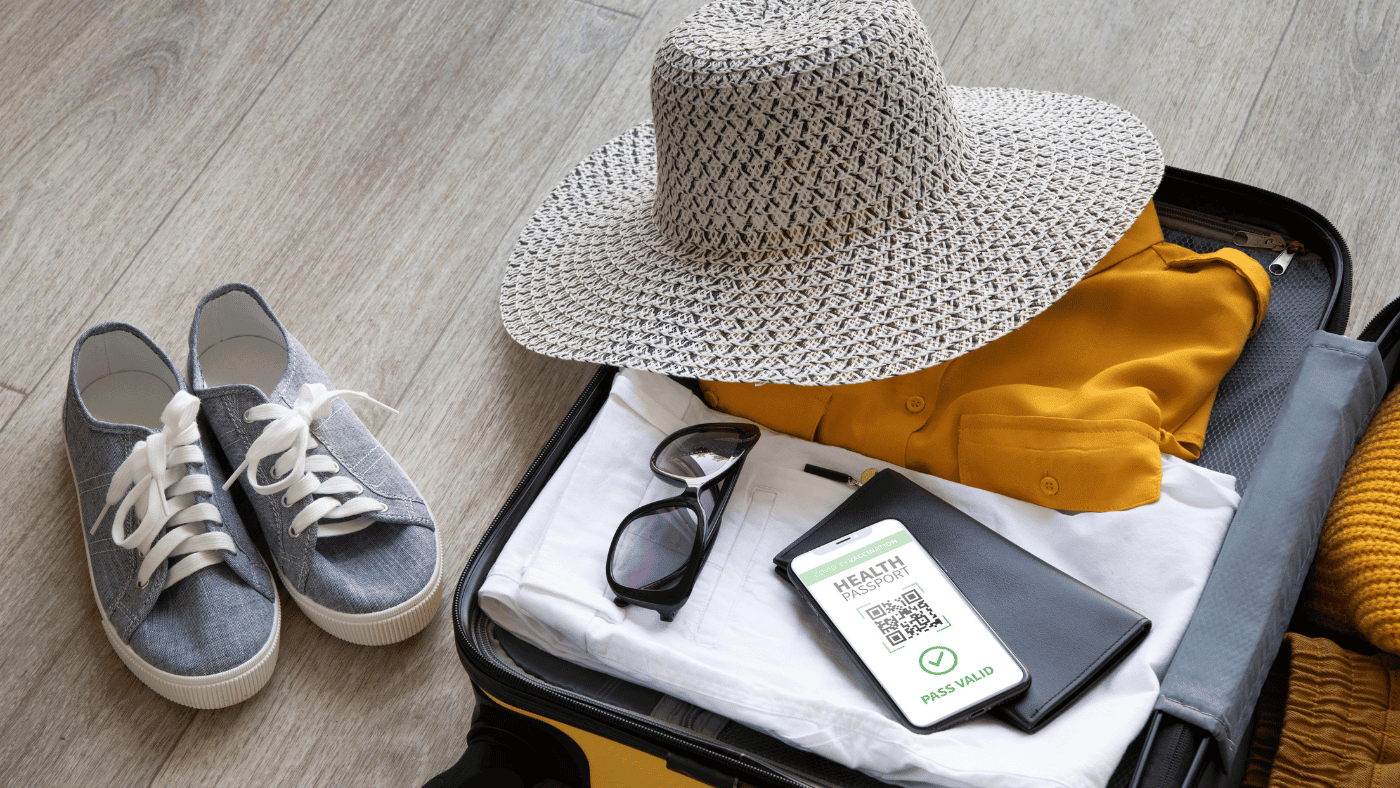 Necessary Travel Documents
Before you pack your bags, make sure you have all the necessary travel documents. For international travelers, you'll need a valid passport and possibly a visa. If you're an EU citizen, you can travel to Santorini with just your ID card. Check the visa requirements for your country well in advance to avoid any surprises.
Packing Tips for Santorini
Santorini has a Mediterranean climate, so be sure to pack lightweight, comfortable clothing that's appropriate for warm weather. If you plan on visiting the beaches, don't forget your swimsuit and beach towel. You may also want to bring a hat and sunscreen to protect yourself from the sun. Comfortable shoes are a must, especially if you plan on hiking around the island.
Budgeting for Your Trip
Traveling to Santorini doesn't have to break the bank, but it's important to budget wisely. Accommodation can vary greatly in price, so shop around to find the best deal. Food and drink can be expensive, especially in the tourist areas, so look for local restaurants and markets for more affordable options. Transportation costs will depend on whether you choose to fly or take a ferry. Keep in mind that there may be additional costs for activities and sightseeing.
Transportation Options
Flying from Athens to Santorini
If you're short on time or want to avoid a long ferry ride, flying is your best option. There are multiple airlines that offer non-stop flights from Athens International Airport (ATH) to Santorini (Thira) National Airport (JTR). Sky Express, Aegean Airlines, and Ryanair are just a few of the carriers that serve this route. Book your tickets in advance to lock in the best price.
Athens International Airport
Athens International Airport is located about 20 kilometers east of the city center. There are several ways to get there, including taxi, bus, and metro. The metro is the most affordable option and runs every 30 minutes from downtown Athens. It takes approximately 40 minutes to reach the airport via the metro.
Santorini (Thira) National Airport
Santorini (Thira) National Airport is located on the eastern side of the island, near the village of Kamari. From the airport, you can take a taxi or rental car to your final destination. Many hotels and guesthouses also offer a shuttle service for their guests.
Taking a Ferry from Athens to Santorini
Ferry Companies and Routes
If you're looking for a more affordable and scenic option, taking a ferry from Athens to Santorini is a great choice. There are several ferry companies that serve this route, including Blue Star Ferries, SeaJets, and Hellenic Seaways. The journey takes between 5 and 8 hours depending on the ferry, and there are both daytime and overnight options.
Booking Your Ferry Ticket
You can book your ferry ticket online or in person at the port. However, it's recommended to book in advance, especially during peak season, to ensure availability. Most ferries depart from the port of Piraeus, which is located about 10 kilometers southwest of Athens. You can get there by bus, metro, or taxi.
Piraeus Port in Athens
Piraeus Port is the largest port in Greece and serves as the main gateway to the Greek islands. There are several terminals operating at the port, so be sure to check which one your ferry departs from. It's advisable to arrive at the port at least 30 minutes before your departure time.
Athinios Port in Santorini
Athinios Port is the main port in Santorini and serves as the arrival point for most ferries. From there, you can take a taxi or rental car to your final destination. Alternatively, there are plenty of buses and shuttle services that operate on the island.
Conclusion
Now that you have all the information you need, it's time to start planning your trip from Athens to Santorini. Whether you choose to fly or take a ferry, this charming island is sure to make an impression. From the stunning landscape to the rich cultural experiences, there's something for every traveler on Santorini. We hope this step-by-step guide has been helpful in preparing for your journey.