Madrid, the capital of Spain, is a vibrant city with an abundance of culture and history. Whether you're planning a solo trip, a romantic getaway, or a family vacation, Madrid has something for everyone. To make the most out of your Madrid adventure, here are ten essential travel tips to keep in mind.
Planning Your Madrid Adventure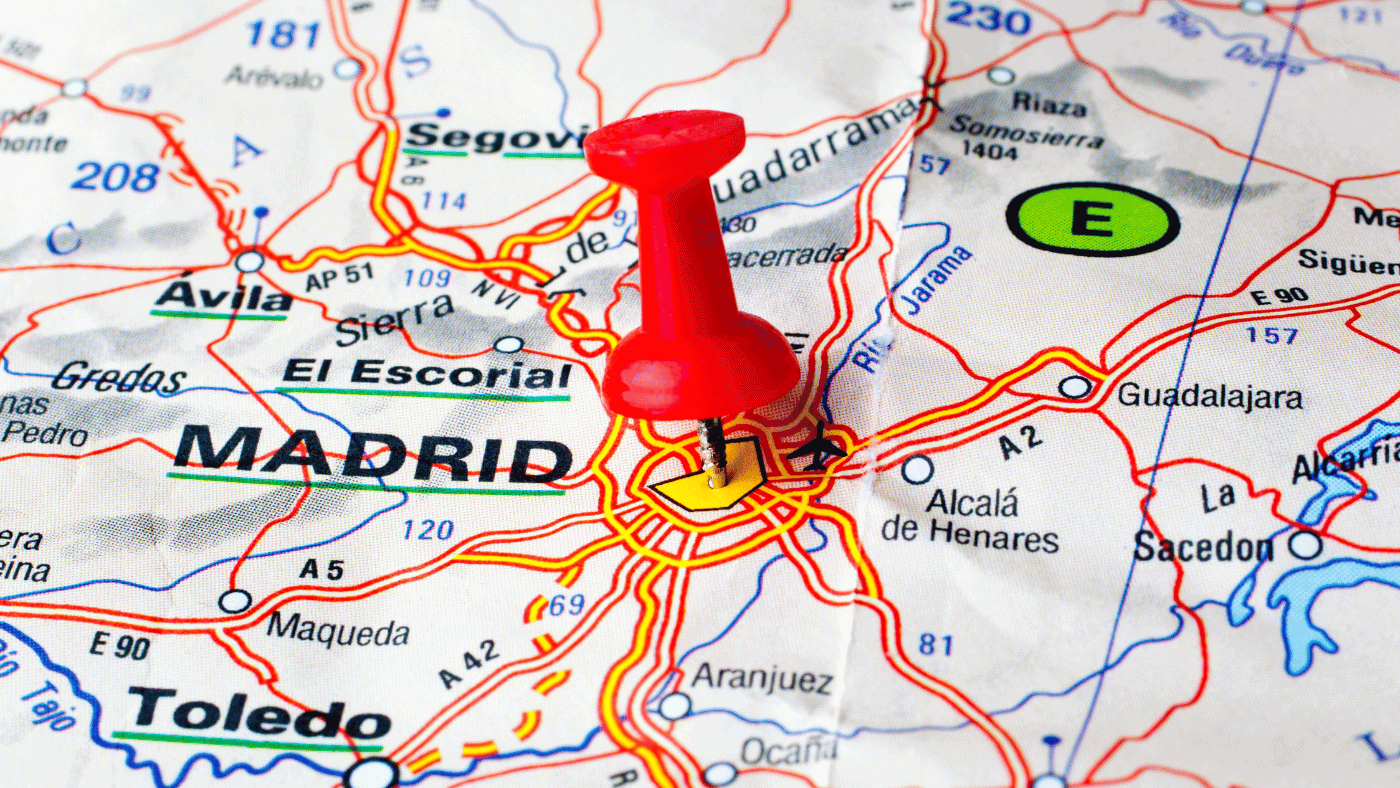 Madrid, the capital city of Spain, is a vibrant and bustling metropolis that attracts millions of tourists every year. From its rich history and culture to its delicious food and lively festivals, Madrid has something to offer everyone. If you're planning a trip to Madrid, here are some things to keep in mind.
Best Time to Visit Madrid
The best time to visit Madrid depends on your preferences. If you're not fond of heat, it's best to visit between March and May or between September and November when the temperature is mild and the crowds are fewer. During these months, you can enjoy outdoor activities like strolling through the Retiro Park or visiting the Royal Palace without worrying about the scorching heat.
If you want to experience Madrid's lively summer festivals, then June to August is the best time to visit. The city comes alive during these months with music, dance, and other cultural events. You can attend the famous San Isidro Festival, which celebrates the patron saint of Madrid, or the Veranos de la Villa Festival, which features outdoor concerts and theater performances.
The winter months from December to February are chilly, but you'll get the chance to experience the city's festive Christmas traditions. Madrid is known for its elaborate Christmas lights and decorations, and you can enjoy the holiday spirit by visiting the Christmas markets or attending a traditional Spanish Christmas concert.
Budgeting for Your Madrid Trip
Madrid is not a cheap city, but you can still find affordable accommodations and meals. To save money, visit during the off-peak season and try street food options like churros, bocadillos, and tapas. Madrid is famous for its tapas culture, where you can enjoy small plates of delicious food while sipping on a glass of wine or beer.
You can also save on entry fees to Madrid's museums and landmarks by purchasing a Madrid Card, which gives you access to over 50 of the city's attractions. The card also includes discounts on tours, restaurants, and shops, making it a great value for money.
Accommodation Options in Madrid
Madrid offers a wide range of accommodation options to suit every budget and preference. If you want to be close to the city's main attractions, consider staying in the historical center near the Plaza Mayor or Gran Vía. These areas are bustling with activity and offer easy access to the city's museums, theaters, and restaurants.
For a more bohemian and alternative vibe, look for options in the neighborhoods of Lavapiés or Malasaña. These areas are known for their street art, independent shops, and vibrant nightlife. You can find budget-friendly hostels and guesthouses in these areas, making them a great option for backpackers and solo travelers.
Whether you're interested in history, culture, food, or nightlife, Madrid has something to offer. Plan your trip carefully, and you'll have an unforgettable adventure in this beautiful city.
Public Transportation in Madrid
The public transportation system in Madrid is well connected and efficient. You can choose between metros, buses, and trains, or even rent a bike to explore the city. If you're planning to use public transportation frequently, it's best to purchase a rechargeable travel card known as the Tarjeta Multi. This card can be used on all modes of transport in Madrid.
Walking and Biking in Madrid
Madrid is a walkable and bike-friendly city thanks to its flat terrain and well-kept sidewalks and bike lanes. Walking or biking is a great way to explore the city's neighborhoods and hidden gems. A popular route is the Gran Vía, which is Madrid's main avenue, lined with shops, cafes, and cinemas.
Taxis and Ridesharing Services
If you prefer to take a taxi or ridesharing service, it's easy to hail a cab in Madrid. Taxis are readily available and can be identified by their white color and red stripe. Ridesharing services like Uber and Cabify are also available and can be a cost-effective option for short trips.
Must-Visit Attractions At

Madrid
Madrid's Top Museums
Madrid is home to some of the world's greatest museums, including the Prado Museum, which has a collection of over 20,000 works of art. Other must-visit museums in Madrid include the Thyssen-Bornemisza and the Reina Sofia, both of which boast impressive collections of modern and contemporary art.
Iconic Landmarks and Monuments
No visit to Madrid is complete without seeing some of the city's iconic landmarks and monuments, such as the Royal Palace of Madrid and the Puerta del Sol. Other notable attractions include the Plaza de Cibeles, the Temple of Debod, and the Gran Vía.
Beautiful Parks and Gardens
Madrid is home to several beautiful parks and gardens, including the Retiro Park, the Casa de Campo, and the Sabatini Gardens. The Retiro Park, in particular, is a popular spot for picnics, biking, and boating on its central lake.
Experiencing Madrid's Culture
Traditional Spanish Cuisine
Madrid is known for its delicious traditional Spanish cuisine, including dishes like paella, cocido, and churros. To sample the best of Madrid's cuisine, head to the Mercado de San Miguel, a popular food market in the heart of the city, or visit one of the city's countless tapas bars.
Flamenco Shows and Nightlife
Madrid's vibrant nightlife is not to be missed. One way to experience Madrid's nightlife is by attending a traditional flamenco show, which is a dance form that originated in the Andalusian region of Spain. Many cafes and theaters in Madrid offer flamenco shows, so be sure to check the schedules and grab tickets in advance.
Local Festivals and Events
Madrid hosts many local festivals and events throughout the year, including the San Isidro Festival in May, the Gay Pride Parade in June, and La Mercè Festival in September. These events are a great way to experience Madrid's culture and traditions while having a fun time.
In conclusion, Madrid is an amazing city that promises an unforgettable experience. By following these ten essential travel tips, you'll be able to navigate the city with ease and make the most of your Madrid adventure. Whether you're interested in art, history, food, or nightlife, Madrid has something for everyone. ¡Buen viaje!