Planning a trip to the Caribbean can be challenging with the variety of beautiful islands to choose from. Each island, with its unique charm and character, presents a paradise of its own. To help you make the perfect choice, we have curated a list of the 10 best Caribbean islands to visit. The list includes the finest spots in the Caribbean, ripe for exploration and relaxation.
Introduction to the Caribbean Islands
The Caribbean Islands, spanning over a million square miles, are renowned for their crystal clear waters, pristine beaches, vibrant cultures, delicious cuisine, and warm, friendly locals. These islands provide a tranquil escape from the rigours of daily living.
However, the Caribbean is not just about relaxation. It offers rich historical experiences, adventure spots, and exciting nightlife. So, whether you're looking for a peaceful retreat or an adventurous getaway, there is an island for your aesthetic.
The Caribbean Islands are a tropical paradise like no other. With their breathtaking natural beauty, they have captivated the hearts of travelers from around the world. Picture yourself lounging on the powdery white sands, feeling the gentle caress of the warm Caribbean breeze on your skin. The turquoise waters stretching out before you invite you to take a refreshing dip, revealing a vibrant underwater world teeming with colorful coral reefs and exotic marine life.
But the Caribbean is not just about its stunning beaches. It is a region steeped in history, with each island bearing its own unique story. From the ancient civilizations of the indigenous people to the arrival of European explorers and the legacy of the transatlantic slave trade, the Caribbean's past is a tapestry of triumphs and struggles, resilience and resilience. Immerse yourself in the rich history of the Caribbean as you explore ancient ruins, visit museums, and engage with locals who are proud custodians of their heritage.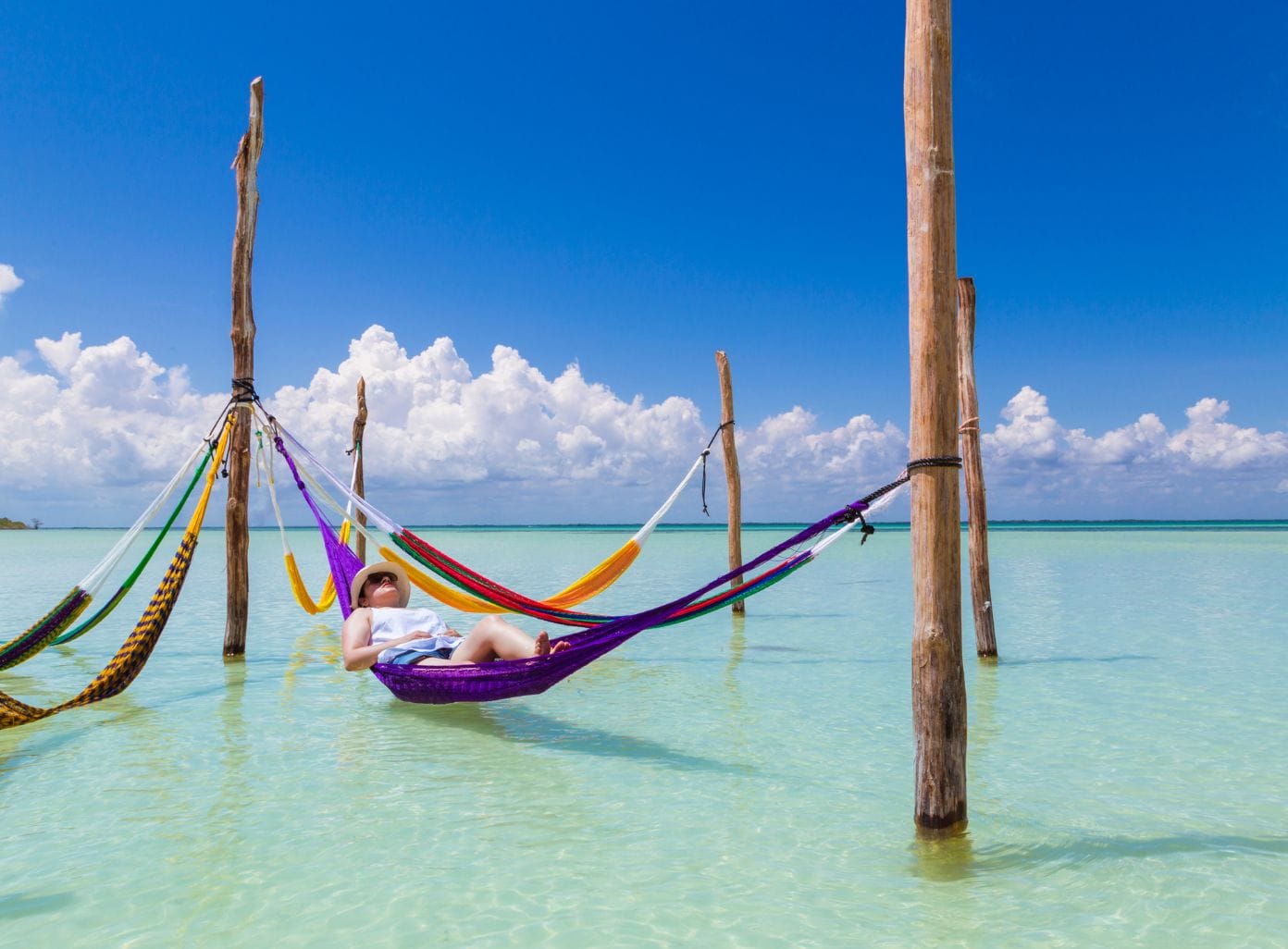 Why Visit the Caribbean?
The Caribbean is the perfect destination for everyone. Its tranquil beaches and lush landscapes offer the perfect setting for relaxation while its vibrant cities and incredible outdoor activities cater to the interests of more active travelers. Whether you love hiking through lush rainforests, diving into the depths of vibrant coral reefs, sailing across azure waters, or simply basking in the sun with a refreshing cocktail in hand, the Caribbean has it all for you.
For the adventurous souls, the Caribbean is a playground of thrilling experiences. Embark on exhilarating zip line tours through dense jungles, go deep-sea fishing for trophy-sized marlin, or take a thrilling ATV ride along rugged coastal trails. The possibilities for adventure are endless, ensuring that you'll never have a dull moment during your Caribbean vacation.
Beyond leisure, the Caribbean provides ample opportunities for cultural exploration. Each island carries its unique cultural mix influenced by native, African, European, and Asian heritages. Dive into the vibrant music scene, where the infectious beats of reggae, salsa, calypso, and merengue will have you dancing the night away. Indulge in the tantalizing flavors of Caribbean cuisine, a fusion of spices and ingredients that will delight your taste buds. From jerk chicken and fresh seafood to tropical fruits and rum cocktails, the culinary diversities of these islands will surely satisfy your gastronomic cravings.
Understanding the Caribbean Culture
In the heart of the Caribbean lies a vibrant blend of cultures that are as varied as its islands. These are interwoven into every aspect of life, from art, music, and dance to food and language.
The artistic landscape in the Caribbean is rich with diverse forms of music, dance, and visual arts – reggae, salsa, calypso, and merengue being just a few. Feel the rhythm of the Caribbean as you sway to the infectious beats of these genres, immersing yourself in the vibrant energy that permeates the air. Discover the captivating stories behind each island's architecture, uniquely shaped by its colonial influences. From the colorful facades of Dutch-style buildings in Curacao to the elegant Georgian mansions of Barbados, the architecture of the Caribbean tells tales of history, resilience, and cultural fusion.
Language is another fascinating aspect of Caribbean culture. While English is widely spoken, you'll also encounter a rich tapestry of Creole languages, reflecting the region's diverse heritage. These unique languages are a testament to the resilience and creativity of the Caribbean people, who have forged their own linguistic identities through centuries of cultural exchange.
As you explore the Caribbean, take the time to engage with the locals, who are the true ambassadors of their culture. From lively street markets to traditional festivals, you'll have countless opportunities to connect with the warm and welcoming people of the Caribbean. Listen to their stories, learn about their traditions, and let their infectious spirit leave an indelible mark on your soul.
The Unique Features of Each Island
Island 1: Jamaica
Jamaica is the birthplace of reggae, and also home to some illustrious figures like Usain Bolt and Bob Marley. It offers a rich and vibrant culture, stunning landscapes, delectable cuisine, and captivating music.
Jamaica also boasts some of the Caribbean's most magnificent waterfalls like Dunn's River Falls, and beaches such as Seven Mile Beach in Negril. If adventure is what you seek, the Blue Mountains offer unparalleled hiking experiences.
Island 2: Barbados
Barbados, often described as 'Little England', is well-known for its sophisticated charm, lush landscapes, and pristine beaches. The island's unique blend of Caribbean and British culture is evident in its colonial architecture, cricket obsession, and cuisine.
Holetown and Speightstown offer unforgettable shopping experiences, and the island's exceptional rum distilleries are worth exploring. Another remarkable feature of Barbados is its wildlife reserve which is home to a diverse range of animals including the green monkey.
What to Do on Each Island
Activities in Jamaica
There's never a dull moment in Jamaica. You can visit the Bob Marley Museum, explore Green Grotto Caves, or take a plunge into the Blue Hole.
Rafting down the Martha Brae River is a popular activity among tourists. Additionally, the island offers excellent snorkeling and diving spots, along with food tours and vibrant nightlife.
Activities in Barbados
In Barbados, you can take a submarine tour, explore Harrison's Cave, visit Hunte's Gardens or enjoy a catamaran cruise along the west coast.
The island is also renowned for its lively festivals such as Crop Over and Holetown Festival, and its exciting horse racing meets. And don't forget to sample its renowned Mount Gay Rum on a distillery tour.