When it comes to travel, nothing is more essential than a reliable suitcase. Whether you're a frequent business traveller or a casual vacationer, the right bag can make or break your trip. In this article, we'll guide you through the top suitcase trends of 2023, offering tips to help you make the best purchase for your needs.
Understanding Your Suitcase Needs
Before diving into the sea of suitcase choices, you need to identify your traveling requirements.
Traveling can be an exciting adventure, but it's important to have the right tools for the journey. One of the most essential tools is a reliable suitcase that can carry all your belongings in an organized and secure manner. But with so many options available, how do you choose the perfect suitcase for your needs? Let's explore some factors that can help you make an informed decision.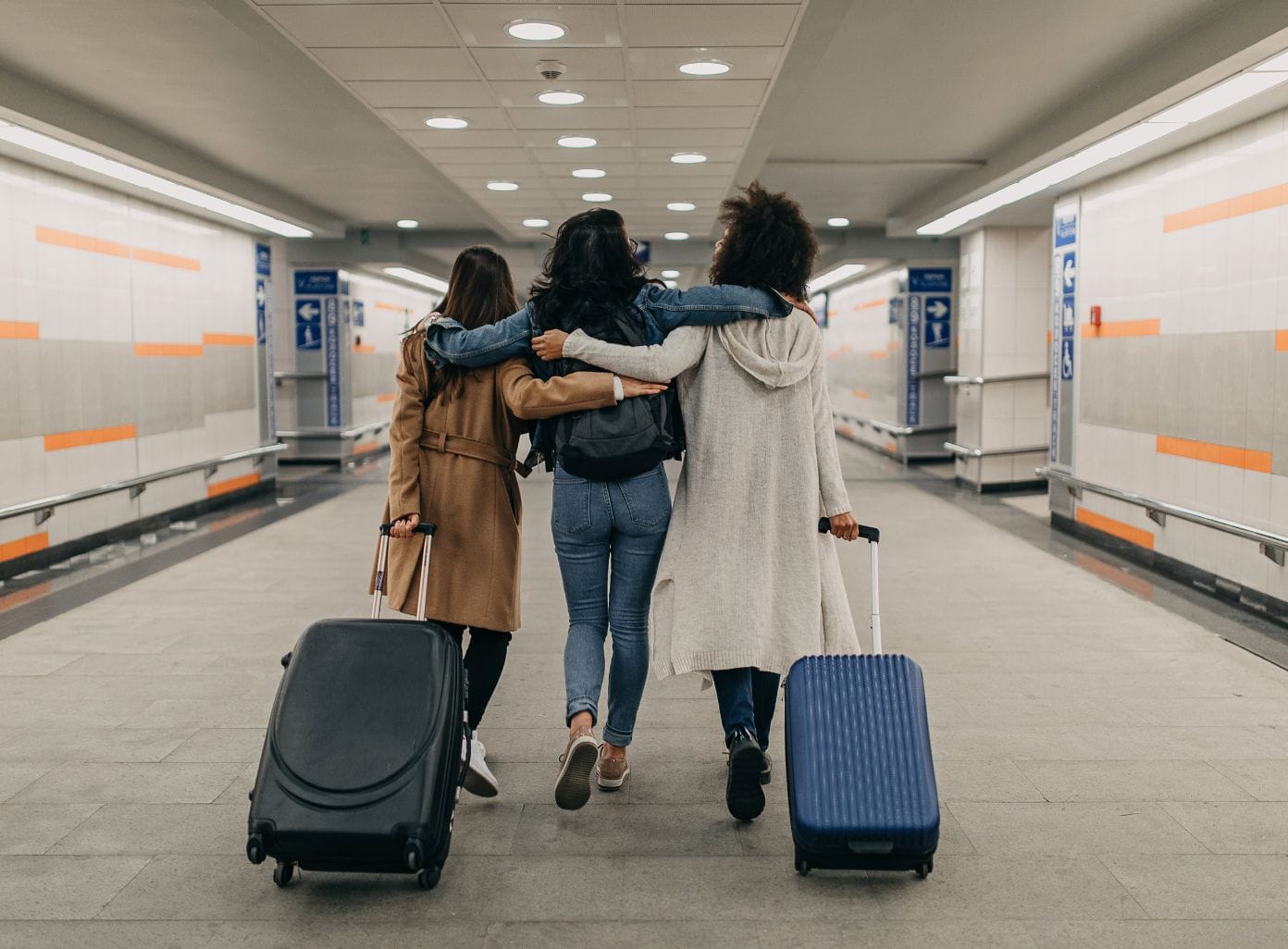 Assessing Your Travel Frequency
How often you travel is a huge factor in deciding what type of suitcase you'll need. Frequent flyers might benefit from investing in a durable, high-quality suitcase that can withstand constant use. These suitcases are often made with sturdy materials and reinforced corners to withstand the rigors of travel. Additionally, they may have features like built-in TSA locks and spinner wheels for easy maneuverability.
On the other hand, if you're a less frequent traveler, you might be able to compromise on longevity for a lower cost. There are many budget-friendly options available that still offer decent durability and functionality. These suitcases may not have all the bells and whistles of their high-end counterparts, but they can still get the job done.
Identifying Your Luggage Preferences
Consider what you typically bring along on your travels. Are you someone who never leaves without a range of outfits for every occasion? If so, a larger suitcase with plenty of compartments and pockets might be in your future. These suitcases can help keep your clothing and accessories organized, making it easier for you to find what you need without rummaging through a jumbled mess.
On the other hand, if you're a minimalist traveler who prefers to pack light, a simpler, smaller case could be all you require. These compact suitcases are designed to maximize space efficiency while still providing enough room for your essentials. They are lightweight and easy to carry, perfect for those who prefer to travel with just the bare necessities.
Considering Your Budget
Lastly, your budget will undoubtedly influence your choice. Suitcases come in a wide range of prices, from premium designs to more affordable options. If you have a higher budget, you can invest in a luxury suitcase that offers top-notch quality and stylish designs. These suitcases often come with additional features like built-in charging ports and removable garment bags.
However, if you're on a tighter budget, there are plenty of budget-friendly suitcases that still offer decent quality and functionality. These suitcases may not have all the fancy features, but they can still provide reliable performance at a fraction of the cost.
Ultimately, choosing the right suitcase depends on your individual needs and preferences. By assessing your travel frequency, identifying your luggage preferences, and considering your budget, you can make a well-informed decision that will enhance your travel experience. So, before embarking on your next adventure, take the time to understand your suitcase needs and find the perfect travel companion.
Top Suitcase Brands of 2023
When it comes to traveling, choosing the right suitcase is essential. Not only does it need to be practical and durable, but it should also reflect your personal style. With so many options available, it can be overwhelming to find the perfect travel companion. To help you out, we have compiled a list of the leading suitcase brands of 2023.
Luxury Suitcase Brands
For those who appreciate the finer things in life, luxury suitcase brands offer an unmatched combination of quality, durability, and style. These brands have established themselves as trendsetters in the industry, constantly pushing boundaries and redefining what a suitcase can be. Among the top players in this category are Rimowa and Tumi. Renowned for their innovative designs and use of top-tier materials, these brands have become synonymous with luxury travel. Whether you are jetting off to a glamorous destination or simply want to make a statement, a luxury suitcase from Rimowa or Tumi is sure to turn heads.
Affordable Suitcase Brands
Not everyone wants to break the bank when purchasing a suitcase, and that's where affordable suitcase brands come in. These brands strike the perfect balance between quality and cost, offering reliable and functional luggage at a fraction of the price of luxury brands. American Tourister and Samsonite are two names that have become synonymous with affordable yet dependable suitcases. With their value-for-money products, these brands have gained a loyal following of budget-conscious travelers. From lightweight carry-ons to spacious checked bags, American Tourister and Samsonite have a wide range of options to suit every traveler's needs.
Eco-Friendly Suitcase Brands
In today's world, sustainability is more important than ever. With the increasing awareness of environmental issues, many travelers are seeking out eco-friendly options. Fortunately, several suitcase brands have recognized this demand and are prioritizing eco-friendly manufacturing processes. Patagonia and Heys are two such brands that are gaining traction in the market. By using sustainable materials and reducing their carbon footprint, these brands are leading the way in creating a more environmentally conscious travel industry. So, if you are passionate about protecting the planet while exploring it, consider investing in a suitcase from Patagonia or Heys.
Choosing the right suitcase brand is a personal decision that depends on your travel style, budget, and values. Whether you opt for a luxurious, affordable, or eco-friendly option, rest assured that the leading suitcase brands of 2023 have you covered. So, pack your bags, embark on your next adventure, and let your suitcase be a reflection of your wanderlust and individuality.
Best Suitcases for Different Types of Travel
The purpose of your travel also impacts the type of suitcase you'll need.
Best Suitcases for Business Travel
For business travellers seeking suitcase, look no further than brands offering dedicated compartments for laptops and documents, along with wrinkle-resistant suit carriers.
Best Suitcases for Leisure Travel
Leisure travelers often value suitcases with a good balance of function and style. Look for ones offering plenty of space for clothes and souvenirs, paired with an eye-catching design.
Best Suitcases for Adventure Travel
For those embarking on adventure travel, durability and flexibility are key. Suitcases made with water and shock-resistant materials, with versatile storage options, are ideal.
Features to Look for in a 2023 Suitcase
Let's take a look at some key features to consider while making your final decision.
Durability and Material
The material of a suitcase is a clear dictator of its durability. Hard-shell cases generally offer more protection but may be heavier, while soft-shell cases may be lighter and offer more flexibility.
Size and Weight
Your suitcase's size should correspond with your travel needs. Meanwhile, a lightweight design can help avoid extra charges at airport check-ins.
Extra Features and Accessories
Finally, don't overlook additional features. This could include GPS tracking, in-built scales, and even USB ports to charge your devices on the go.
In summary, purchasing the best suitcase involves identifying your needs, researching the market, and aligning these with your budget. Here's to finding your perfect travel buddy in 2023!