Puerto Vallarta is a vibrant and charming destination that attracts millions of tourists every year. Whether you're looking for a relaxing beach vacation or an adventure-packed getaway, this Mexican city has something for everyone. However, planning a trip to a foreign country can be overwhelming, especially if you're unfamiliar with the culture and customs. That's why we've put together these 10 essential travel tips for Puerto Vallarta to help you make the most of your vacation.
Planning Your Trip to Puerto Vallarta
If you're planning a trip to Mexico, Puerto Vallarta should definitely be on your list of destinations. This beautiful coastal city is known for its vibrant culture, stunning beaches, and delicious cuisine. Whether you're looking for a relaxing beach vacation or an adventurous outdoor experience, Puerto Vallarta has something for everyone.
Best Time to Visit
As mentioned, the best time to visit Puerto Vallarta is between November and April. During these months, the weather is mild and dry, making it the perfect time to explore the city and soak up some sun on the beach. However, keep in mind that this is also the peak tourist season, so expect crowded beaches and higher prices.
If you're looking for a quieter and more relaxed vacation, consider visiting in the offseason, from May to October. During this time, you'll find fewer tourists and lower prices. However, it's important to note that this is also hurricane season, so be sure to check the weather forecast before booking your trip.
Budgeting for Your Vacation
One of the best things about Puerto Vallarta is that it's an affordable destination compared to other Mexican cities like Cancun or Los Cabos. However, the cost of your vacation will depend on your travel style and preferences.
To save money, consider staying in a hostel or budget hotel, using public transportation, and eating street food. Puerto Vallarta has plenty of delicious street food options, from tacos and churros to fresh fruit and seafood. These options will not only save you money but also give you a chance to try some of the local cuisine.
Alternatively, if you're looking for a luxury vacation, Puerto Vallarta has plenty of high-end resorts and restaurants to choose from. These options will give you a more luxurious experience, with amenities like private pools, spa treatments, and gourmet dining.
Accommodation Options
When it comes to accommodation options in Puerto Vallarta, you'll find plenty of choices to suit every budget and preference.
If you're looking for a more authentic experience, consider staying in a local guesthouse or Airbnb. These options will give you a more immersive experience and the chance to interact with locals. You'll also get to experience the city like a local, with insider tips on the best places to eat, drink, and explore.
Alternatively, if you're looking for a more traditional hotel stay, there are plenty of options available throughout the city. From budget hotels to high-end resorts, you'll find something to suit your needs and preferences.
No matter where you choose to stay, be sure to take advantage of all that Puerto Vallarta has to offer. From the stunning beaches and crystal-clear waters to the vibrant nightlife and delicious cuisine, this beautiful city has something for everyone.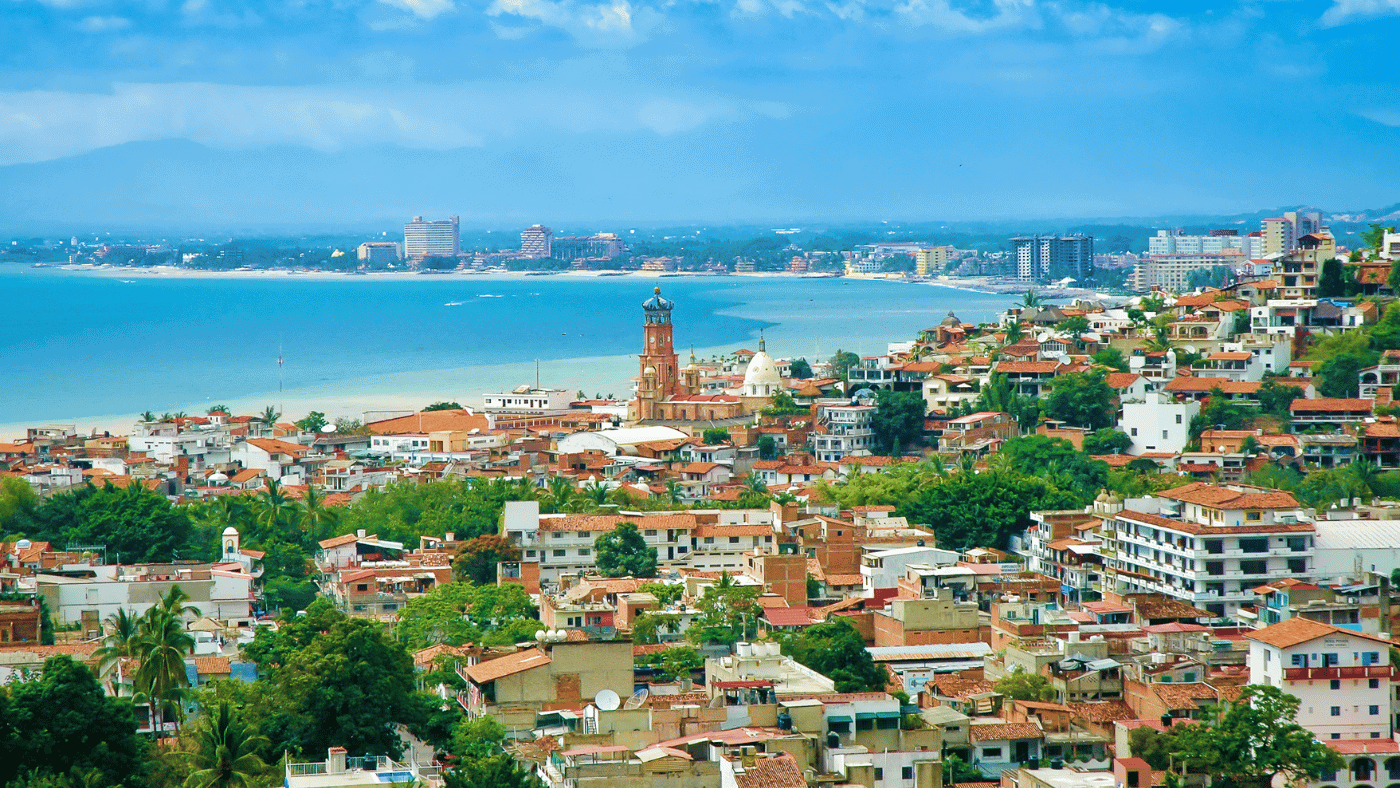 Transportation Options
Getting around Puerto Vallarta is easy and affordable. The city has a well-developed public transportation system that consists of buses and taxis. The buses are the cheapest option and run regularly throughout the city. Alternatively, taxis are a convenient and safe option if you're traveling at night or with heavy luggage. Finally, if you're feeling adventurous, you can rent a car or scooter, although keep in mind that driving in the city can be hectic.
Local Customs and Etiquette
Puerto Vallarta is a friendly and welcoming city, and the locals are generally open-minded and accepting of different cultures. However, it's still important to respect the local customs and etiquette. Dress modestly when visiting cultural or religious sites, and always ask permission before taking photos of people or their property. It's also a good idea to learn a few basic Spanish phrases to communicate with locals.
Staying Safe and Healthy
Puerto Vallarta is a relatively safe destination, but like any city, it's important to take precautions to avoid becoming a victim of crime. Avoid walking alone at night in unlit areas and be aware of your surroundings in crowded places. It's also recommended to drink bottled water and only eat food from reputable establishments to avoid getting sick.
Must-See Attractions and Activities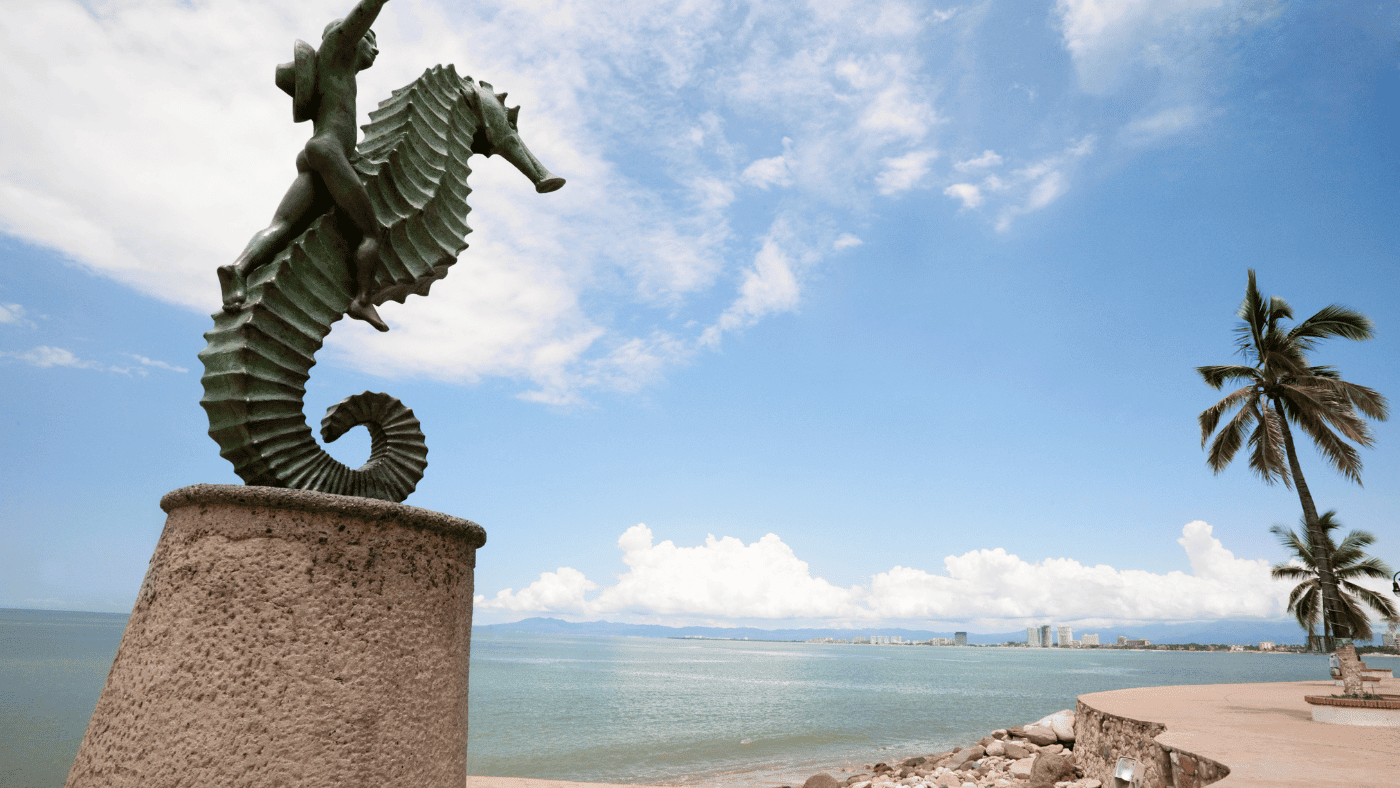 Exploring the Malecón
The Malecón is a pedestrian promenade that runs along the beach and is a must-see attraction in Puerto Vallarta. Along the way, you'll see street performers, artists, and vendors selling local crafts. You can also admire the iconic bronze sculptures that decorate the promenade. The Malecón is also a great place to watch the sunset over the ocean.
Beaches and Water Activities
Puerto Vallarta is famous for its beautiful beaches and crystal-clear waters. Some of the most popular beaches include Playa de Los Muertos and Playa Nuevo Vallarta. If you're looking for water activities, there are plenty of options available, such as snorkeling, scuba diving, and kayaking. The Marietas Islands are also a popular day trip from Puerto Vallarta, where you can explore hidden beaches and swim in the turquoise waters.
Cultural and Historical Sites
Puerto Vallarta has a rich history and culture that's worth exploring. Some of the most popular cultural sites include the Church of Our Lady of Guadalupe, a beautiful church that dominates the city skyline, and the Cuale Archaeological Museum, where you can learn about the indigenous culture that once inhabited the area. The Vallarta Botanical Gardens are also a great place to escape the city and immerse yourself in nature.
Food and Dining in Puerto Vallarta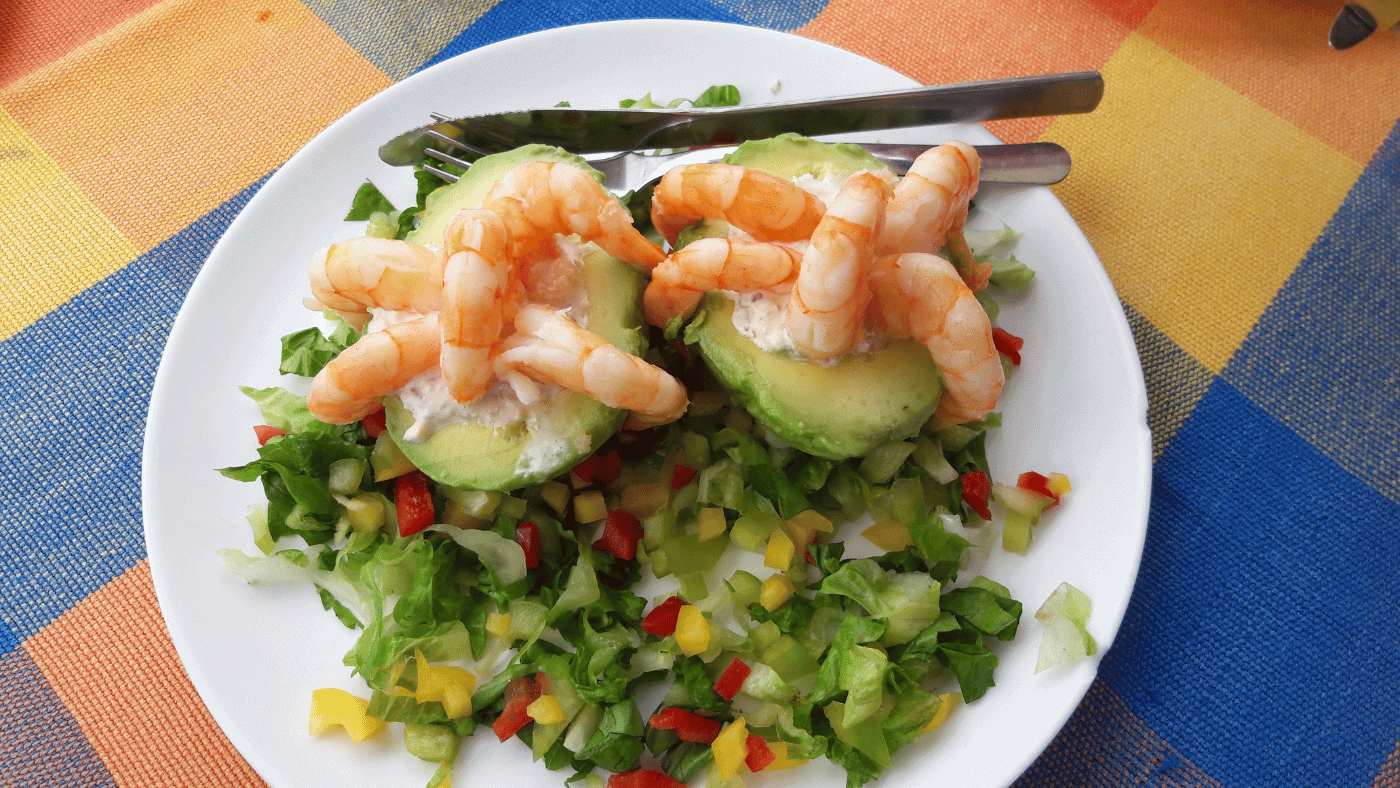 Local Cuisine and Must-Try Dishes
Puerto Vallarta is known for its delicious and authentic Mexican cuisine. Some of the must-try dishes include tacos al pastor, ceviche, and churros. If you're feeling more adventurous, try the traditional street food like elote (grilled corn) and tlayudas (Mexican pizza). For a more upscale dining experience, there are plenty of high-end restaurants that serve modern Mexican cuisine.
Best Restaurants and Street Food
Puerto Vallarta has plenty of options when it comes to dining, whether you're looking for a fancy restaurant or a quick street snack. Some of the best restaurants in the city include Café des Artistes, where you can enjoy contemporary French cuisine with Mexican influences, and El Arrayán, which specializes in traditional Mexican dishes. For street food, head to the local markets like Mercado Municipal and try the various food stalls that sell tacos, tamales, and other Mexican delicacies.
Dietary Restrictions and Allergies
If you have dietary restrictions or allergies, Puerto Vallarta has plenty of options to accommodate your needs. Most restaurants offer vegetarian and vegan options, and there are also plenty of gluten-free and dairy-free options available. However, it's still important to inform the restaurant staff of your allergies or dietary requirements to ensure that your meal is safe and enjoyable.
Final Thoughts
Puerto Vallarta is a wonderful destination that offers a unique blend of culture, history, and natural beauty. By following these travel tips, you can ensure that you have a safe and memorable vacation. Whether you're relaxing on the beach, exploring the city's cultural sites, or sampling the local cuisine, Puerto Vallarta is sure to charm you with its vibrant energy and warm hospitality.