Turkey is a beautiful country with a rich history and culture that appeals to many travelers. From its stunning landscapes to its flavorful cuisine, it has something to offer everyone. If you are planning a trip to Turkey, there are some essential travel tips you should keep in mind to make the most of your experience. Read on for the travel tips Turkey edition.
Preparing for Your Trip to Turkey
Visa Requirements and Passport Validity For Turkey
Before embarking on your journey to Turkey, it is essential to ensure that you have all the necessary travel documents. The first thing to check is the validity of your passport. Your passport should be valid for at least six months beyond your planned departure date from Turkey. It is also important to note that most visitors will need to obtain an e-Visa online prior to arrival. The process is simple and straightforward, but it is essential to complete this step well in advance to avoid any last-minute complications.
It is also important to note that visa requirements and passport validity can change at any time. Therefore, it is always a good idea to check with the Turkish embassy in your country for the latest information and requirements.
Best Time to Visit Turkey
Turkey is a country that offers a unique and unforgettable experience in any season. However, the peak travel season is during the summer months, from June to August. During this time, the weather is warm and sunny, and there are plenty of tourists around. If you prefer to avoid the crowds and enjoy more comfortable temperatures, consider traveling in the shoulder seasons of spring and fall. During these times, the weather is mild, and the crowds are thinner, making it an excellent time to explore the country's many attractions.
It is essential to keep in mind that some tourist attractions may have reduced hours or be closed altogether during the off-season. Therefore, it is always a good idea to check the opening hours of the places you plan to visit before finalizing your travel plans.
Packing Essentials for Turkey
When packing for your trip to Turkey, it is important to consider the country's diverse geography and climate. Turkey has a rich cultural heritage and is home to many ancient sites and winding streets. Therefore, it is essential to pack comfortable shoes that can withstand a lot of walking and exploring.
Depending on the time of year and your itinerary, you may also want to bring sunscreen, a hat, and clothing appropriate for both warm and cool weather. If you plan to visit the coastal regions, it is also a good idea to pack a swimsuit and beachwear. Turkey is a country that offers something for everyone, and your packing list should reflect the activities you plan to engage in during your stay.
Finally, it is always a good idea to pack a small first-aid kit with essentials such as painkillers, insect repellent, and any prescription medication you may need. This will ensure that you are prepared for any unexpected situations that may arise during your trip.
Domestic Flights and Airports
While Turkey boasts a well-developed road network and a comprehensive bus system, domestic flights are often the most convenient and comfortable way to travel between cities. The country has several major airports, the largest of which are in Istanbul and Ankara. Be sure to arrive at the airport with plenty of time to spare and keep your passport and e-Visa handy.
Public Transportation Options
For shorter journeys within cities, public transportation is a budget-friendly option. Many cities have metro systems and buses that run regularly throughout the day. In Istanbul, the ferry system is also a great way to see the city from a unique perspective while avoiding traffic congestion.
Renting a Car in Turkey
If you plan to explore Turkey's rural regions or take a road trip along the country's stunning coastline, renting a car is a good option. However, be aware that driving in Turkey can be challenging due to narrow roads, unpredictable traffic, and unfamiliar road signs. Stick to major highways and always wear your seatbelt.
Accommodation Options in Turkey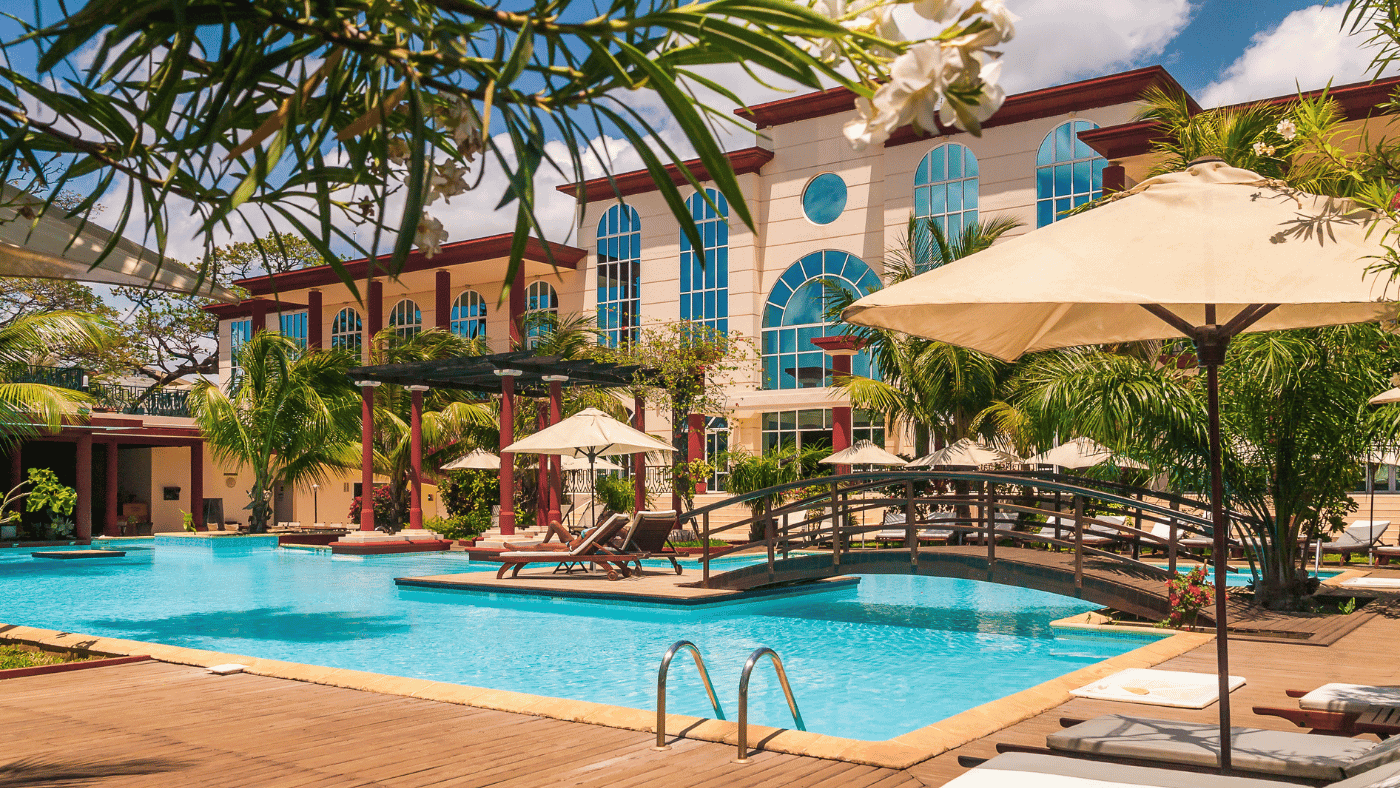 Hotels and Resorts
From luxurious resorts to budget-friendly hotels, Turkey has a wealth of accommodation options. Many hotels offer breakfast or half-board packages, which can be a convenient and cost-effective way to enjoy local cuisine. Be sure to book in advance during peak travel season as popular hotels can fill up quickly.
Budget Hostels and Guesthouses
If you're traveling on a budget, hostels and guesthouses can be a great option. Many offer shared dorm rooms or private rooms with basic amenities such as Wi-Fi and lockers. Keep in mind that some hostels may have age restrictions or curfews.
Unique Turkish Stays: Cave Hotels and Pensions
For a unique and unforgettable experience, consider staying in a cave hotel or pension. These traditional Turkish accommodations were carved out of rock formations and often feature stunning views and cozy interiors. However, be aware that they may not have the same amenities as more modern hotels.
Exploring Turkish Cuisine
Must-Try Traditional Dishes
Turkish cuisine is as diverse as the country's geography and culture. Don't miss the opportunity to try traditional dishes like kebabs, borek, and baklava. Many restaurants offer meze platters, which feature a variety of small dishes and are perfect for sharing.
Street Food Favorites
If you're on the go, street food can be a tasty and budget-friendly option. Try simit (a sesame-covered pastry), freshly squeezed pomegranate juice, and the classic Turkish snack, roasted chestnuts. Just be sure to choose vendors with clean stalls and fresh ingredients.
Vegetarian and Vegan Options in Turkey
Vegetarian and vegan travelers should have no trouble finding tasty options in Turkey. Many traditional mezze dishes are naturally vegetarian, and seafood is also prominent in coastal regions. Be sure to ask about ingredients, as some dishes may contain meat or meat-based stock.
With these essential travel tips in mind, you're ready to embark on a journey through Turkey's stunning landscapes, rich cultural sites, and delicious cuisine. Be sure to soak up the country's unique atmosphere and hospitality, and enjoy all that Turkey has to offer.