Where Is Wolf Creek Ski Resort Located?
If you're an avid skier or snowboarder, you've probably heard of Wolf Creek Ski Resort. This picturesque mountain getaway is nestled in the heart of the San Juan Mountains in southwestern Colorado. With its stunning natural beauty and impressive terrain, Wolf Creek Ski Resort has become a favourite destination for winter sports enthusiasts. But where exactly is this hidden gem located? Let's delve into the details and uncover the exact location of Wolf Creek Ski Resort.
Introduction to Wolf Creek Ski Resort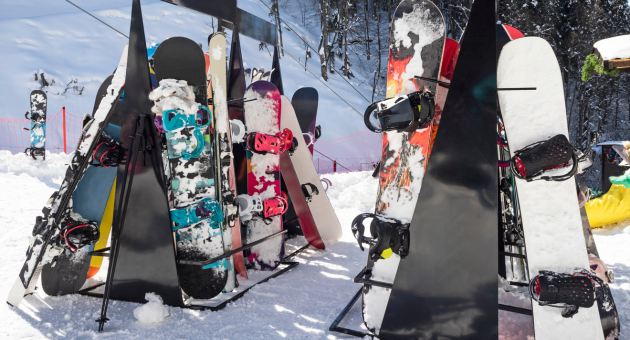 Before we dive into the specifics, let's get acquainted with Wolf Creek Ski Resort. Established in 1939, this family-owned ski resort has a rich history and has gained a reputation for its abundant snowfall and diverse slopes. With an average annual snowfall of over 430 inches, Wolf Creek boasts some of the best powder in all of Colorado.
History of Wolf Creek Ski Resort
The story of Wolf Creek Ski Resort can be traced back to the early 1930s when it was a simple ski run known as Gold Run. Over the years, it evolved into a full-fledged ski resort, attracting visitors from all over the world. Today, it remains a beloved destination for skiers and snowboarders seeking a unique and exhilarating experience.
Notable Features of Wolf Creek Ski Resort
One of the standout features of Wolf Creek Ski Resort is its impressive terrain. With 1,600 skiable acres and a variety of slopes suitable for all levels of expertise, there's something for everyone here. Whether you're a beginner honing your skills on the gentle slopes or an advanced skier tackling the challenging bowls, Wolf Creek has it all.
In addition to its exceptional ski terrain, Wolf Creek Ski Resort also boasts stunning natural surroundings. With breathtaking views of the surrounding San Juan Mountains and the Rio Grande National Forest, visitors are treated to a pristine alpine setting that is simply unmatched.
The Exact Location of Wolf Creek Ski Resort
Now that we have a general understanding of Wolf Creek Ski Resort, let's pinpoint its exact location.
Geographical Coordinates
Wolf Creek Ski Resort is situated at Latitude 37.4721° N and Longitude 106.7939° W. These coordinates place the resort in the southwestern part of Colorado, near the town of Pagosa Springs.
Nearby Landmarks
For those unfamiliar with the area, it may help to know some nearby landmarks. Wolf Creek Ski Resort is approximately 23 miles northeast of Pagosa Springs, a charming town known for its hot springs and outdoor recreation. The resort is also located near the border of New Mexico, making it a convenient destination for visitors from both states.
How to Get to Wolf Creek Ski Resort
Getting to Wolf Creek Ski Resort is a relatively straightforward process, with a few convenient options to consider.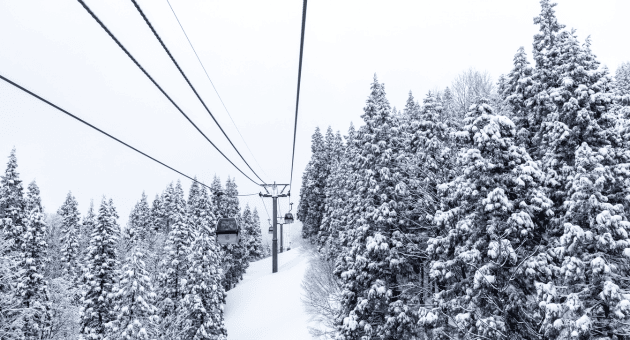 By Air
If you're flying in from out of state or abroad, the closest major airport is Durango-La Plata County Airport. Located approximately 60 miles west of Wolf Creek Ski Resort, this airport offers multiple daily flights from major cities across the United States. From there, you can rent a car or take a shuttle service to reach the resort.
By Road
For those who prefer the flexibility of a road trip, Wolf Creek Ski Resort is easily accessible by car. From major cities like Denver or Albuquerque, it's a scenic drive along well-maintained highways and secondary roads. Just plug in the resort's address into your navigation system, and you'll be on your way to an unforgettable skiing adventure.
Public Transportation Options
If you'd rather not drive or fly, there are also public transportation options available. Various bus services run from nearby towns, such as Durango and Alamosa, to Wolf Creek Ski Resort during the winter season. These services allow visitors to relax and enjoy the journey without the hassle of navigating unfamiliar roads.
Accommodation Options Near Wolf Creek Ski Resort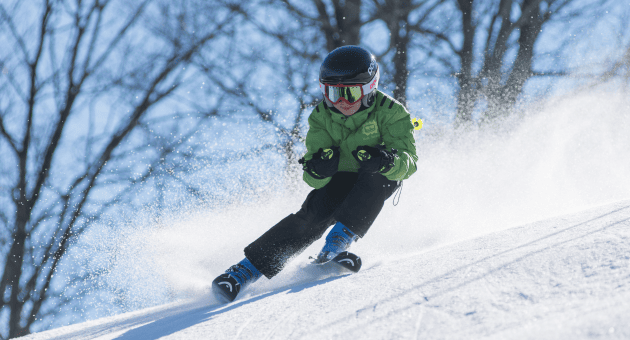 After a long day on the slopes, it's essential to have a comfortable place to unwind and rest. Thankfully, there are numerous accommodation options near Wolf Creek Ski Resort to suit every budget and preference.
If you're looking for the ultimate in comfort and elegance, consider staying at one of the luxury hotels near Wolf Creek Ski Resort. These establishments offer top-notch amenities, such as spa facilities, gourmet dining, and breathtaking mountain views. Whether you prefer a cosy boutique hotel or a larger resort, you'll find a range of options to indulge in a touch of luxury.
Budget-Friendly Options
For those travelling on a tighter budget, there are also plenty of budget-friendly options available. From motels to cosy bed-and-breakfasts, you can find affordable accommodations that still provide all the necessary amenities for a comfortable stay. These options allow you to save money without compromising on convenience or quality.
If you prefer a more home-away-from-home experience, vacation rentals can be an excellent choice. Many private individuals offer their cabins, condos, or chalets for rent near Wolf Creek Ski Resort. These rentals provide the opportunity to have your own space, complete with a kitchen and living area, making it ideal for families or larger groups.
Activities at Wolf Creek Ski Resort
Of course, the primary reason for visiting Wolf Creek Ski Resort is the abundance of thrilling winter sports opportunities. Whether you're a seasoned skier or a first-time snowboarder, there's no shortage of activities to enjoy.
Winter Sports
From alpine skiing to snowboarding, Wolf Creek Ski Resort offers an array of winter sports to suit all skill levels. The resort features a variety of slopes, including groomed runs, moguls, and challenging double black diamond trails. Additionally, visitors can enjoy cross-country skiing, tubing, and snowshoeing, providing alternative options for those seeking a break from downhill excitement.
Summer Activities
While winter may be the prime season at Wolf Creek Ski Resort, that doesn't mean the fun stops when the snow melts. In the warmer months, the resort transforms into a nature lover's paradise. Hiking trails, mountain biking routes, and fishing spots abound, allowing visitors to experience the beauty of the San Juan Mountains in a whole new way.
Dining and Shopping Options
No vacation would be complete without indulging in delicious food and exploring unique shops. Wolf Creek Ski Resort offers a variety of dining options, ranging from casual eateries to upscale restaurants. After a day on the slopes, treat yourself to a hearty meal or sample some local delicacies. And if you're in the mood for shopping, be sure to browse the resort's speciality stores for souvenirs, ski equipment, and outdoor gear.
In conclusion, Wolf Creek Ski Resort is a hidden treasure nestled in the stunning San Juan Mountains of southwestern Colorado. From its exceptional ski terrain to its breathtaking natural surroundings, it's no wonder that this resort has captured the hearts of skiers and snowboarders alike. Whether you're seeking an adrenaline-pumping winter adventure or a tranquil summer escape, Wolf Creek Ski Resort has it all. So pack your bags, hit the slopes, and get ready for an unforgettable experience at this remarkable destination.