Where Is Eldora Ski Resort Located?
Eldora Ski Resort, a popular destination for ski enthusiasts, is located in the state of Colorado, USA. This article will provide you with an in-depth understanding of the ski resort's location, history, key features, geographical proximity, climate, nearby accommodation options, and activities and attractions.
Introduction to Eldora Ski Resort
Nestled amidst the stunning beauty of the Rocky Mountains, Eldora Ski Resort offers a breathtaking winter wonderland for outdoor adventurers. With its diverse terrain, excellent snow conditions, and proximity to major cities, Eldora Ski Resort attracts both locals and tourists seeking a thrilling winter experience.
As you step foot onto the resort, you are immediately greeted by the crisp mountain air and the sight of snow-covered peaks stretching as far as the eye can see. The resort's picturesque setting creates a sense of tranquillity and awe, setting the stage for an unforgettable skiing or snowboarding adventure.
With over 680 acres of skiable terrain, Eldora Ski Resort provides endless opportunities for exploration and adventure. Whether you are a seasoned expert or a beginner, there is something for everyone. The resort boasts a variety of runs, from gentle slopes perfect for beginners to challenging black diamond trails that will test the skills of even the most experienced skiers.
History of Eldora Ski Resort
Eldora Ski Resort has a rich history that dates back to 1962 when it first opened its doors to winter sports enthusiasts. Over the years, the resort has undergone significant expansions and improvements while maintaining its charm and rustic appeal. Today, it stands as one of the premier ski resorts in Colorado.
Originally founded by a group of local ski enthusiasts, Eldora Ski Resort started as a small and humble operation. With just a handful of ski lifts and a cosy lodge, it quickly became a favourite among locals who were drawn to its unspoiled beauty and friendly atmosphere. As word spread about the resort's exceptional skiing conditions, it began to attract visitors from far and wide.
Throughout the years, Eldora Ski Resort has continued to evolve and expand. State-of-the-art chairlifts were installed, allowing for faster and more efficient access to the slopes. The lodge was renovated and expanded to accommodate the growing number of guests, while still maintaining its cosy and welcoming ambience.
Key Features of Eldora Ski Resort
One of the key attractions of Eldora Ski Resort is its wide range of terrain suitable for skiers and snowboarders of all skill levels. From gentle slopes for beginners to challenging runs for experts, the resort caters to everyone's needs. Additionally, Eldora offers exceptional ski lessons and programs, making it an ideal destination for families and beginners looking to improve their skills.
For those seeking an adrenaline rush, Eldora Ski Resort also offers a terrain park with an array of jumps, rails, and features for freestyle skiers and snowboarders. The park provides an opportunity for riders to showcase their skills and push their limits in a safe and controlled environment.
Aside from its world-class skiing and snowboarding facilities, Eldora Ski Resort also offers a range of amenities to enhance guests' experience. The resort features a variety of dining options, from casual cafés to upscale restaurants, where visitors can refuel and recharge after a day on the slopes. Additionally, there are shops and rental services available for those in need of equipment or winter gear.
Whether you are a seasoned skier, a snowboarding enthusiast, or simply someone looking to experience the beauty of the Rocky Mountains in winter, Eldora Ski Resort offers an unforgettable adventure. With its stunning scenery, diverse terrain, and warm hospitality, it is no wonder that this resort has become a beloved destination for winter sports enthusiasts from near and far.
Geographical Location of Eldora Ski Resort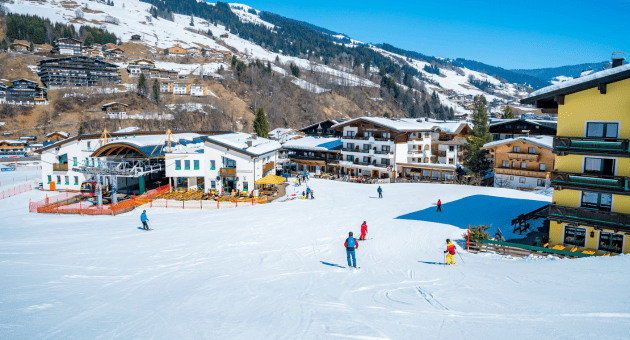 Situated just 21 miles west of Boulder, Eldora Ski Resort enjoys a convenient location that provides easy access to major cities in the region. Its proximity to Denver, the capital of Colorado, makes it a popular choice for both day trips and extended stays.
Proximity to Major Cities
Eldora Ski Resort is approximately 47 miles northwest of Denver, making it an easily accessible destination for city dwellers seeking a quick and convenient ski getaway. The short travel distance allows visitors to maximize their time on the slopes without spending excessive hours on the road.
Accessibility and Transportation
Getting to Eldora Ski Resort is hassle-free, thanks to its proximity to several transportation options. Visitors can choose to drive their vehicles, take a shuttle, or use public transportation to reach the resort. The well-maintained roads and ample parking facilities ensure a smooth arrival and departure process.
Climate and Skiing Conditions at Eldora
Eldora Ski Resort benefits from an excellent climate that guarantees consistent snowfall and favourable skiing conditions. The region experiences cold winters and frequent snowstorms, creating a winter wonderland for snow sports enthusiasts.
Seasonal Weather Patterns
During the winter months, Eldora Ski Resort receives an average snowfall of over 300 inches, providing a reliable base for skiing and snowboarding. The cold temperatures and frequent snowstorms ensure fresh powder throughout the season, enhancing the overall skiing experience.
Best Time to Visit for Skiing
The prime skiing season at Eldora Ski Resort typically runs from November to April. The months of December, January, and February offer the best skiing conditions, with ample snow coverage and fewer crowds. However, visitors can still enjoy skiing in the early and late months of the season, as well as during spring break periods.
Accommodation Options Near Eldora Ski Resort
Eldora Ski Resort provides various accommodation options to suit every budget and preference. Whether you're seeking luxurious lodges or budget-friendly accommodations, you'll find the perfect place to rest and rejuvenate after a day on the slopes.
Luxury Hotels and Lodges
For those seeking a refined and pampering experience, luxury hotels and lodges near Eldora Ski Resort offer opulent amenities, gourmet dining options, and easy access to the slopes. These establishments provide a cosy retreat where guests can unwind after a day of outdoor adventure.
Budget-Friendly Accommodations
If you're travelling on a budget, Eldora Ski Resort also offers a range of budget-friendly accommodations, such as cosy cabins, motels, and vacation rentals. These options provide comfortable lodging at affordable rates, allowing visitors to enjoy a memorable ski vacation without breaking the bank.
Activities and Attractions at Eldora Ski Resort
Eldora Ski Resort not only offers world-class skiing and snowboarding opportunities but also presents a host of additional activities and attractions to enhance your winter getaway.
Skiing and Snowboarding Opportunities
With its extensive network of ski trails and terrain parks, Eldora Ski Resort provides endless opportunities for skiing and snowboarding enthusiasts. Whether you're an advanced skier tackling challenging black diamond runs or a beginner mastering the basics, the resort's diverse slopes cater to all skill levels.
Non-Skiing Activities and Events
If skiing or snowboarding isn't your cup of tea, Eldora Ski Resort still offers plenty of exciting activities and events. Visitors can explore the backcountry through snowshoeing or cross-country skiing, take exhilarating snowmobile tours, or simply indulge in delicious food and drinks at the resort's cosy restaurants and bars.
In conclusion, Eldora Ski Resort is a premier winter destination located in the beautiful state of Colorado. Offering excellent snow conditions, convenient accessibility, and a wide array of activities, the resort provides a memorable experience for skiers and snowboarders of all levels. Whether you're a seasoned pro or a beginner looking to hit the slopes, Eldora Ski Resort promises an unforgettable winter adventure.