In the fast-paced digital age, traveling couldn't be more simple and exciting. A new frontier has been opened in the travel industry, making it possible for travelers to plan and book their flights conveniently – all thanks to flight apps. But how do you discover the best app for cheap flights? This article will guide you through the best flight apps out there, explain their essential features, and show you how to make full use of them.
Understanding the Importance of Flight Apps
Before we delve into specifics, let's understand why flight apps have become such an integral part of travel planning. The ease and accessibility they offer to travelers are unparalleled, providing useful tools and features right at our fingertips.
When it comes to travel, time is of the essence. Flight apps have revolutionized the way we plan our trips, making it easier than ever before. With just a few taps on our smartphones, we can compare hundreds of flights from various airlines across different booking sites. This not only saves us time but also helps us find the best deals.
Imagine the days when we had to spend hours visiting multiple airline websites or travel agencies to find the most affordable flights. Thanks to flight apps, those days are long gone. Now, we have the power to search for flights anytime, anywhere, without any hassle.
How Flight Apps Have Revolutionized Travel
In recent years, flight apps have fundamentally changed the way we travel. They allow users to compare hundreds of flights from various airlines across different booking sites in just a few taps. These apps save both time and money, particularly for frequent flyers or those on a tight budget.
More importantly, they offer the promise of finding the cheapest flights available. The prospect of stumbling upon a fantastic flight deal via an app has taken the stress out of travel planning, turning it into a more enjoyable endeavor.
But flight apps do more than just help us find affordable flights. They also provide us with valuable information and tools that enhance our travel experience. From real-time flight updates to in-app price alerts, these apps keep us informed every step of the way.
Picture this: you're at the airport, waiting for your flight. Suddenly, you receive a notification on your phone from your flight app. It informs you that your flight is delayed by 30 minutes. With this timely update, you can make necessary adjustments to your plans without any hassle.
Why Choose a Flight App for Your Travel Needs
One of the biggest advantages of using flight apps is the convenience they offer. These apps allow you to book your flights anytime, anywhere, without having to go through the tedious process of visiting multiple airline websites or travel agencies.
Moreover, flight apps provide up-to-the-minute flight updates, price alerts, and other valuable services. By employing a flight app, you position yourself in the driver's seat, taking full control over your travel plans.
Imagine being able to track the prices of your desired flights and receiving notifications when they drop. With a flight app, you can set price alerts and be notified when the fares become more affordable. This feature alone can potentially save you a significant amount of money.
Furthermore, flight apps often offer additional features such as seat selection, baggage tracking, and even in-flight entertainment options. With all these tools at your disposal, you can make the most out of your travel experience and ensure a smooth journey from start to finish.
Top Features to Look for in a Flight App
With countless flight apps on the market, finding the right one can be overwhelming. However, selecting a perfect flight app becomes more manageable once you know the key features to look for.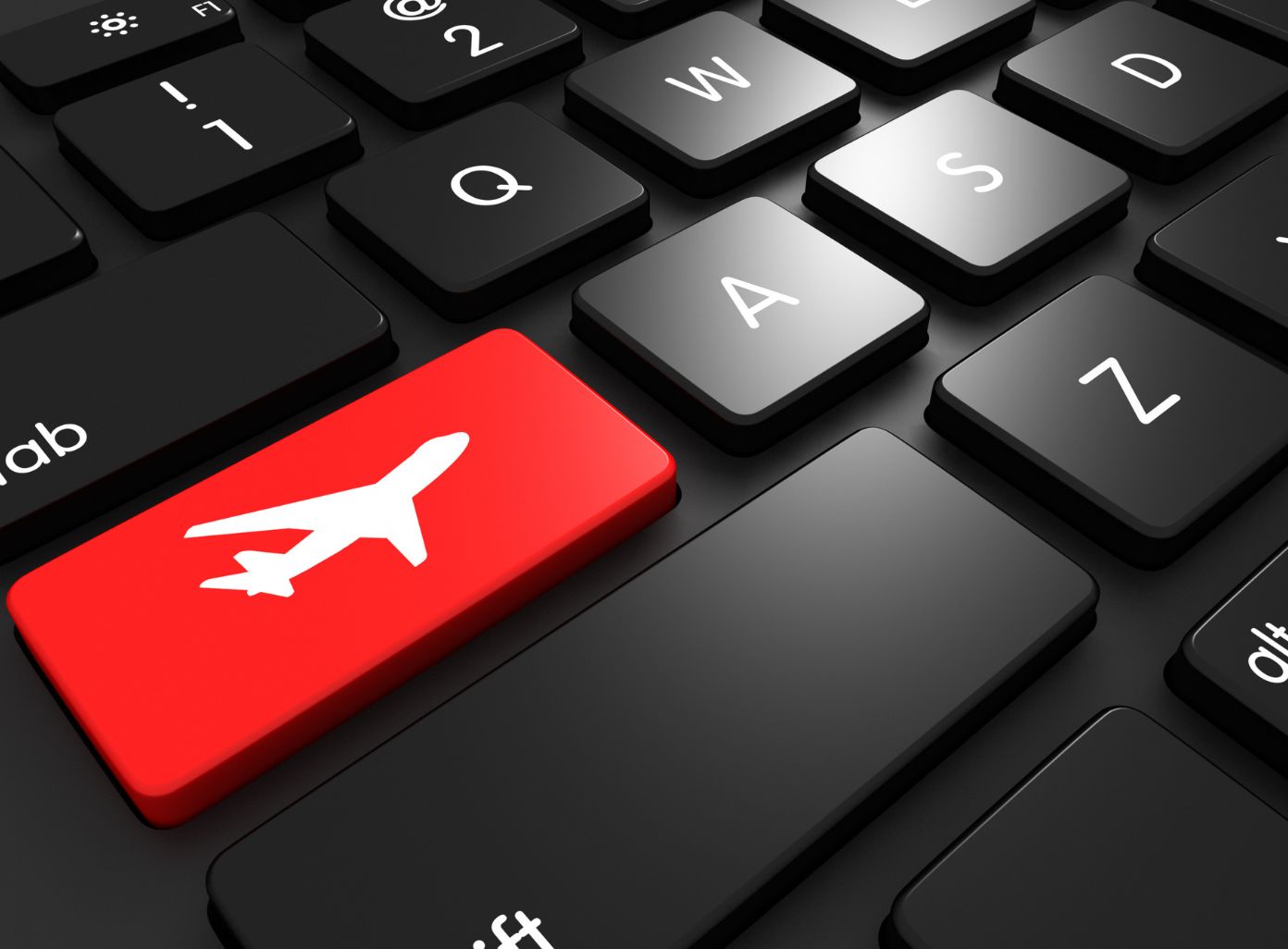 User-Friendly Interface
A top-performing flight app should have a simple and easy-to-use interface. It should allow users to sift through various flights and apply filters based on price, layovers, departure times, and more, all in an intuitive and snag-free manner.
Real-Time Flight Tracking
Real-time flight tracking is another vital feature. It offers peace of mind, allowing travelers to track their flights and make necessary adjustments to their schedules based on current flight statuses.
Price Alert Notifications
Price alert notifications are crucial for those looking for the best deals. A great flight app should notify users when a flight price drops, increasing the chances of securing cheaper flights.
Review of the Best Flight Apps
There are numerous flight apps out there, each offering unique features and deals. Here's a snapshot of three of the best ones.
Skyscanner: A Comprehensive Flight App
Skyscanner stands out for its extensive flight search capabilities and its transparent pricing model. It provides an effective platform to compare prices from different airlines and booking sites.
Furthermore, Skyscanner offers a feature that lets users explore the cheapest destinations based on their preferred departure airport, appealing to adventurous and spontaneous travelers.
Hopper: Predicting the Best Time to Book
Hopper is known for its price prediction feature – it tells you when to book your flights to get the best rates. The 'Watch a Flight' feature sends price alert notifications, making sure you never miss a good deal.
Besides flights, Hopper also helps you with hotel bookings, making it a one-stop-shop for your travel needs.
Kiwi: Combining Flights for the Best Deals
Kiwi is a unique app that combines flights from non-partner airlines to give you the least expensive route. So, you might end up with two separate tickets for a single trip to save you money.
Aside from this, Kiwi offers a guarantee for flight delay, cancellation, or schedule changes, putting travelers at ease.
How to Effectively Use Flight Apps
Flight apps are powerful tools, but they're only as good as how well you use them. Here are some tips to make the most out of your flight apps.
Setting Up Price Alerts
Set up price alerts for specific destinations and travel dates. When the app identifies significant price drops, you'll get an alert. This way, you can instantly book your flight at a great price without constantly checking for updates.
Making the Most of Flexible Dates
If you have flexible travel dates, use the app's price calendar feature. This feature shows the cheapest days to fly, helping you save money without compromising your travel experience.
Utilizing Multi-City Searches
Some flight apps offer multi-city search feature. If you plan a trip with multiple stops, use this function to find the best deals and add a unique twist to your adventure.
Now that you're armed with the knowledge of the best apps for cheap flights and their prime functionalities, it's time to make your next travel plan. Happy flying!